(FREE) PAINE IN THE MORNING: 13 things you need to know this Monday – June 6, 2022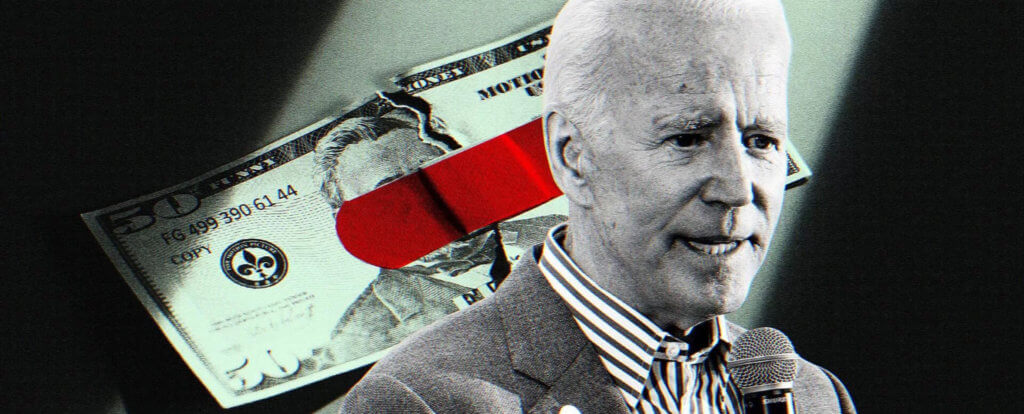 There is also a full, ad-free video podcast of this broadcast available to Paine.TV members HERE.
Learn more about joining our community HERE.
---
JPMorgan CEO warns economic 'hurricane' is approaching America: 'You'd better brace yourself' – JP Morgan Chase & Co. CEO Jamie Dimon warned Wednesday that an economic "hurricane" is forming that could unfortunately make landfall in the United States.
Speaking at a financial conference in New York, Dimon disclosed that America's largest bank is preparing itself for the impending storm, Bloomberg News reported. – READ MORE
---
U.S. Economy Sees Worst Month For Employment Growth Since April 2020, Small Businesses Hardest Hit: Report – The United States economy saw the most sluggish month for job growth since COVID-19 and the lockdown-induced recession, according to a Thursday report from ADP.
The payroll processing company reported 128,000 new private sector jobs in the month of May — severely missing the 299,000 estimated by Dow Jones and falling from the 202,000 new jobs created in April, according to CNBC. The results, which come amid news that the United States economy shrank at a 1.5% annualized rate in the first quarter of 2022, constitute the worst employment figures since COVID-19-induced layoffs sent 19 million workers home in April 2020. – READ MORE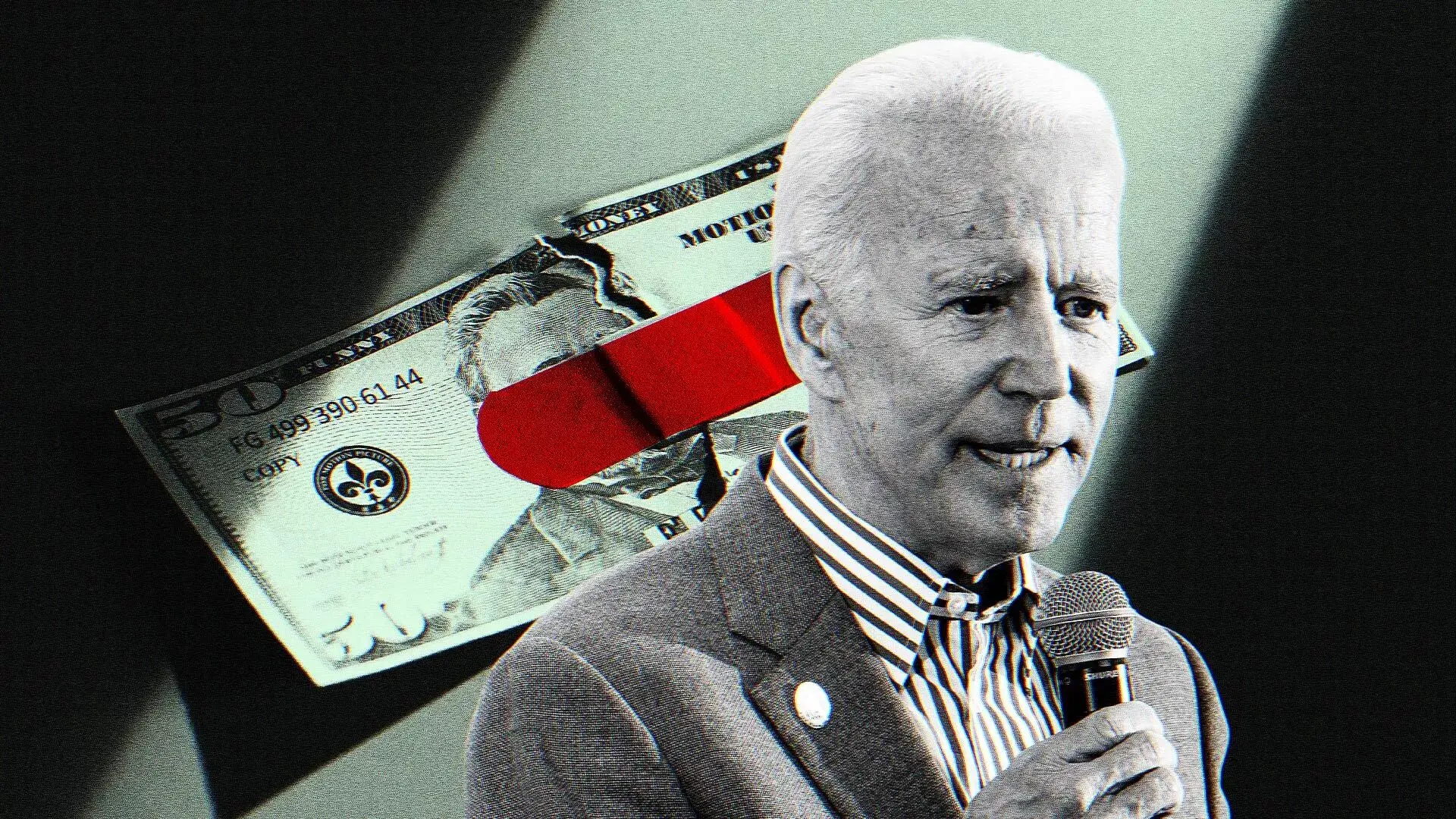 ---
'Thanks, Joe': Gas Prices Have Officially Doubled Since Biden Became President –On the week that Joe Biden was sworn in as president, the average price of gas was $2.38 per gallon. That price has doubled over Biden's tenure, shooting up Friday to an all-time record high of $4.76.
The $4.76 average is the fifth record high under Biden. The average reached three records last month alone. Biden, who early in his administration hamstrung domestic oil production efforts and whose allies in Congress worked to spike gas prices, wrote a Monday op-ed that blamed Russia's invasion of Ukraine for the price at the pump. – READ MORE
---
New York Times Makes the Case for More Inflation – President Joe Biden has no plan to combat inflation, which explains his low approval rating among ordinary voters. Journalists and other liberals, meanwhile, don't really understand what all the fuss is about. The macroeconomic indicators—relative to prepandemic output—are positive!
According to the author of a guest essay published in the New York Times, the president's failure to get soaring prices under control might actually be a good thing. Lifestyle journalist Annaliese Griffin argues the rising cost of meat and other animal products is a positive development—for the environment. – READ MORE
---
Biden's Economy: As Inflation Sends Food Prices Soaring, Americans Are Turning to Food Banks – As COVID-19 swept through the country in 2020, we saw long lines of Americans waiting at food banks amid the economic hardships caused by the pandemic.
Going into 2021, as vaccines became available, it seemed like the economy was poised to rebound. – READ MORE
---
Get Ready for $1 Per Egg: USDA Forecast Predicts Highest Food Inflation Since 1980 – The topic of inflation is in the news nearly every day and is now the top concern among voters in most polls. Things are likely to get even worse.
Most Americans are familiar with the all items Consumer Price Index (CPI). This metric is based on changes for all consumer goods and services. However, the U.S. Department of Agriculture (USDA) Economic Research Service measures the changes to retail food prices only. The agency's May Food Price Outlook should add to voter concerns. – READ MORE
---
Hormel CEO Warns "Large Supply Gaps" For Jennie-O Turkey Brand – A top US food processing company warned of an upcoming shortage of its turkey products at supermarkets following one of the worst bird flu outbreaks.
"Our Jennie-O Turkey Store team is facing an uncertain period ahead," Hormel Foods Corporation CEO Jim Snee told investors in an earnings call. "Similar to what we experienced in 2015, (avian influenza) is expected to have a meaningful impact on poultry supplies over the coming months." – READ MORE
---
Retirement Rescheduled: Bidenflation Prevents Americans From Living Out Their Golden Years – A quarter of Americans are reconsidering their plans to relax on the beach and play pickleball, telling the BMO Real Financial Index that inflation under President Joe Biden is forcing them to delay retirement.
"Prices across the board—from cars and gasoline to groceries and other everyday essentials—are rising at the fastest pace since the 1980s," said BMO Harris Bank executive Paul Dilda. "Consumers must think differently about their finances in this inflationary environment." – READ MORE
---
Washington Post fact-checker thrashes Biden over $500 utility savings claim: 'Fantastical' – Washington Post fact-checker Glenn Kessler shot down what he called President Biden's "fantastical" claim in the Wall Street Journal that the American Rescue Plan would lower the average family's annual utility bill by $500.
In Biden's WSJ op-ed published Monday, he wrote "a dozen CEOs" of massive utility companies in the United States told him earlier this year that his plan would provide ample benefits for Americans. These benefits include $500 shaved off of American's utility bills and a transition away from "energy produced by autocrats." – READ MORE
---
Federal Testimony: Limits on Diesel Additive Distribution May Lead to Serious Food, Product Shortages This Fall, 'Absolute Catastrophe' – Because of supply chain problems with U.S. railways, the distribution of diesel, gasoline, and especially a diesel additive that limits emissions from highway trucks, could decline and cause prices for fuel to rise more than they have, and lead to shortages and higher prices for many consumer products delivered by 18-wheelers nationwide, said Pilot Flying J CEO Shameek Konar in testimony before the Surface Transportation Board.
"The current situation is untenable," said Konar in his Apr. 27 testimony, which was largely ignored by the liberal media. Under the worst-case scenario, he added, it "would be an absolute catastrophe," and "equal to removing 10% of the trucks from the road today." – READ MORE
---
Joe Biden Struggles to Break Through Online Despite Over 70 Staffers Dedicated to Digital Strategy – President Joe Biden continues struggling to get his message to break through on social media, despite having over 70 staffers dedicated to digital content, according to a new report from CNN.
CNN reporter Edward-Issac Dovere cites in his article statistics provided to him by Deputy Press Secretary Andrew Bates, who noted that Biden's schedule included weekly time to create digital content from "the over 70 people on staff who help create it and manage his various accounts." – READ MORE
---
Pfizer asks FDA to clear COVID shots for babies – Children statistically have virtually no chance of death or serious illness from COVID-19, but, in any case, the experimental vaccines rushed to market under emergency use authorization have proven to be ineffective against the current SARS-CoV-2 variants while posing the risk of severe harm or death in proportions far higher than any vaccine in history.
Children also, according to studies, are at low risk of spreading COVID-19. Further, the CDC recently reported higher COVID-19 case rates have been recorded among fully vaccinated children than unvaccinated in the age group 5-11 since February 2022. And the U.K.'s Office for National Statistics found children are up to 52 times more likely to die following the COVID-19 injection than children who have not received it. – READ MORE
---
China Begins Quarantining Shanghai Again One Day After Lockdown-Ending Celebrations – Shanghai health officials on Thursday announced the discovery of seven new coronavirus cases, to the consternation of residents who fear the brutal two-month lockdown that ended only a day ago could be re-imposed at any time.
At least two apartment complexes have been placed back under quarantine, infuriating and terrifying people who were released from house arrest only 24 hours ago. – READ MORE
---
The 2022 Bilderberg Agenda: Disinformation, Deglobalization, & Disruption Of The Global Financial System – Every year, the world's richest and most powerful business executives, bankers, media heads, academic thought leaders, and politicians gather behind closed doors and discuss how to shape the world while perpetuating a status quo that has been highly beneficial for a select few. We are talking, of course, about the annual, and always super secretive, Bilderberg meeting.
The 68th Bilderberg Meeting is already underway in Washington, D.C., which began on Thursday and will continue through Sunday. – READ MORE
---