WATCH: Kamala Harris Laughs, Cuts Off Reporter Who Appears To Be Asking About Afghanistan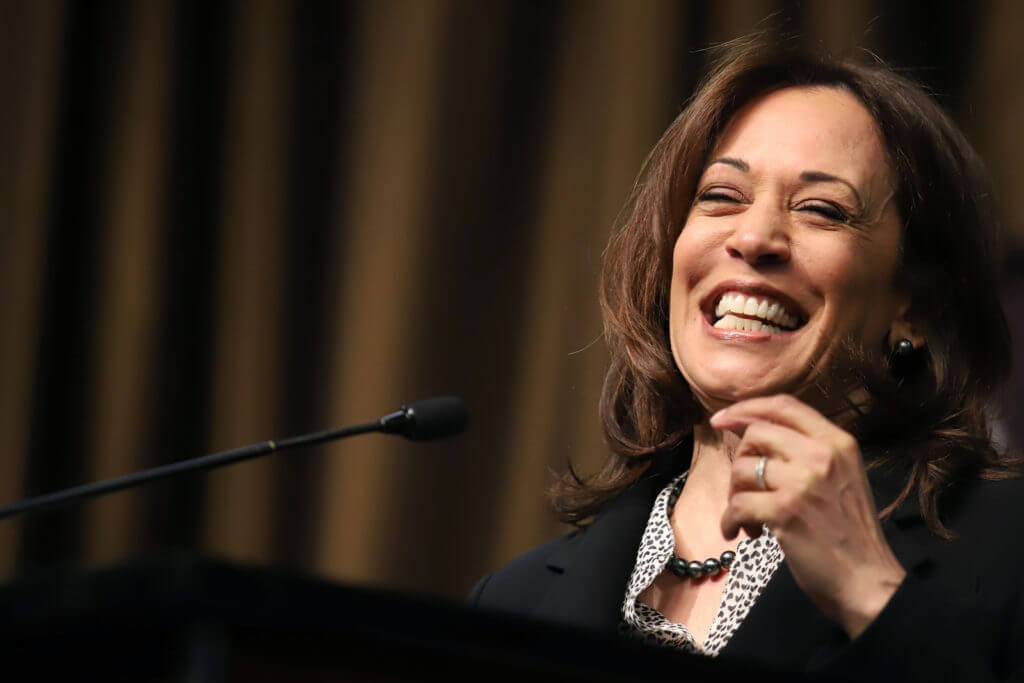 Vice President Kamala Harris, who escaped Washington, D.C., on Saturday for a trip to Asia, deployed her signature nervous laughter when reporters appeared to ask her about the ongoing and ever-devolving situation in Afghanistan.
"Hold on. Hold on. Slow down, everybody," said Harris, who has steadfastly avoided the press since the Taliban swept across the country as U.S. troops pulled out.  "Hahaha. Um, I want to talk about two things. First, Afghanistan — we couldn't have a higher priority right now," she said from halfway around the world.
"And in particular high priority is making sure that we safely evacuate American citizens, Afghans who worked with us, Afghans at risk, including women and children, and that is one of our highest if not the highest priority right now. And it's a big area of focus for me in the past days and weeks, and will continue to be," she added.
WATCH: Kamala Harris laughs when a reporter starts to ask her about Americans trapped in Afghanistan pic.twitter.com/7863Seq36C

— RNC Research (@RNCResearch) August 22, 2021
Harris was not answering a question because she cut off the reporter before she finished. "What's your response to reports that Americans — " the report said before Harris interrupted.- READ MORE