(FREE) PAINE IN THE MORNING: 12 things you need to know this Monday – August 23, 2021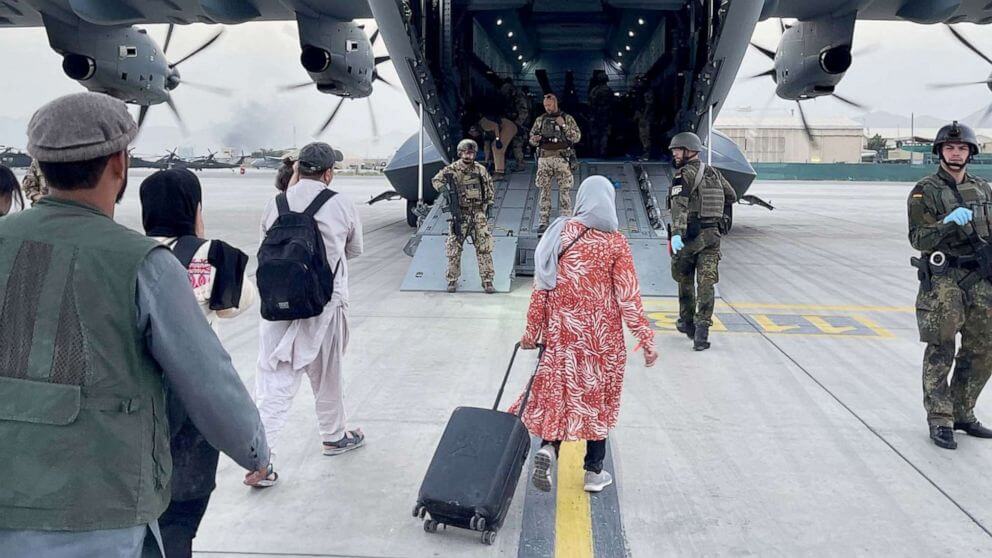 There is also a full, ad-free video podcast of this broadcast available to Paine.TV members HERE.
Learn more about joining our community HERE.
---
FBI Finds 'Scant Evidence' That January 6 Riot Was 'Result Of Organized Plot To Overturn' Election: Reuters – The FBI has reportedly found little evidence that the Capitol riot on January 6, 2021, was part of an organized plot to overturn the results of the election.
Reuters reported Friday morning that multiple law enforcement officials have told them that despite hundreds of arrests made by the FBI, "the FBI at this point believes the violence was not centrally coordinated by far-right groups or prominent supporters of then-President Donald Trump, according to the sources, who have been either directly involved in or briefed regularly on the wide-ranging investigations." – READ MORE
---
More Than Half of Seriously Ill COVID-19 Patients in Israel Are Fully Vaccinated – In Israel's COVID-19 wards, nearly 60 percent of the country's 514 patients who are currently hospitalized with severe or critical CCP (Chinese Communist Party) virus symptoms are fully vaccinated, according to an Aug. 16 report. – READ MORE
---
US Investigates Moderna Jab After Data Show 2.5x Higher Risk Of Heart Inflammation – The Internet's social-media censors have been extremely vigilant at suppressing every tidbit of COVID vaccine "misinformation" that comes their way. So, as readers might imagine, drawing attention to publicly released data about the rare (but sometimes deadly) side effects associated with both mRNA and adenovirus-vector jabs has been…a challenge.
But let's back up: over the past couple of months, health authorities in the US and Israel connected rare instances of myocarditis – that is, inflammation of the heart – to the mRNA jabs produced by Pfizer and Moderna. After a hurried secret meeting with its advisors in late June, the FDA reluctantly released a warning about a "likely association" between incidences of myocarditis and the new side effects. – READ MORE
---
FBI Raids Home of Couple Accused of January 6 Capitol Trespassing, Aims Gun at Their Child, Father Claims – Agents from the Federal Bureau of Investigation, (FBI) raided a farm near Covington, Ga., looking for a husband-and-wife team accused of walking into the Capitol on January 6. The couple insists they didn't enter the building and claims the FBI aimed a gun with a laser sight at their 11-year-old daughter. Forty FBI agents, reportedly arriving in four armored vehicles, moved in on the family's farm at 7 a.m. on August 10.
Donnie Hyatt claims he was driving down his long driveway when the FBI moved in. "They had my 11-year-old daughter at gunpoint" Hyatt told the Atlanta Journal-Constitution. He claims his daughter had laser sights trained on her and the girl "is pretty shaken" by the whole thing. "She still shakes when she talks about it." – READ MORE
---
North Texas Hospital Will Soon Use Vaccination Status to Decide If You're Worth an ICU Bed – This would be an addition to the rules of triage — who gets medical resources when medical resources are scant.
But usually those considerations are limited to questions of, for example, the chances of a patient dying even if he gets medical care, or the chances he will live if he doesn't get care. – READ MORE
---
Mississippi COVID-19 patients who refuse to self-isolate could face fines, jail time –The state health officer for Mississippi issued a COVID-19 isolation order on Friday, telling people that if they test positive for COVID-19 and refuse to self-isolate, they could face fines or possible jail time.
In his isolation order, Mississippi State Health Officer Thomas Dobbs said that people have to isolate themselves at home once they become aware that they are infected. People are expected to remain home for 10 days after becoming ill or testing positive for COVID-19, regardless of whether they are fully vaccinated. – READ MORE
---
Report: Illinois Regulators Threaten Doctor Critical of Gov's School Mask Mandates – A medical doctor who serves on his local school board is facing an investigation from Illinois regulators over his criticisms of the state's mask mandate in schools, according to a report.
Sports physician Jeremy Henrichs, who is the vice president of the Mahomet-Seymour school board in central Illinois, accused Illinois's Department of Financial and Professional Regulation of threatening "my medical licensure unless I expressly support and enforce a mask mandate for all students." The school district plans to follow Governor J.B. Pritzker's (D.) mandate, but state regulators nevertheless demanded that Henrichs supply "a detailed statement on your opinion about masks, and whether you support and will enforce a mask mandate based on your elected position as a school board member." – READ MORE
---
University of Virginia Disenrolls Hundreds Of Students Who Didn't Comply With COVID-19 Vaccine Requirement – The University of Virginia (UVA) removed hundreds of students from its enrollment list after they failed to update their status saying they had received the COVID-19 vaccine.
The Virginian-Pilot reported that UVA disenrolled 238 students for not complaining with the school's COVID-19 vaccine requirement, though it does appear the majority of those disenrolled were not currently enrolled in fall courses. The outlet reported that just 49 of the disenrolled students were enrolled in fall courses. UVA spokesman Bryan Coy told the outlet that "a good number" of the students who had been disenrolled "may not have been planning to return to the University this fall at all." – READ MORE
---
US Tells Americans to Avoid Traveling to Kabul Airport Because of 'Potential Security Threats' – Americans in Afghanistan were told Saturday not to go to the airport in Kabul to evacuate unless they receive a specific message to do so.
"Because of potential security threats outside the gates at the Kabul airport, we are advising U.S. citizens to avoid traveling to the airport and to avoid airport gates at this time unless you receive individual instructions from a U.S. government representative to do so," the U.S. Embassy in Afghanistan said in an alert. – READ MORE
---
Biden Will Not Expand Kabul Airport Perimeter, Press For Special Evac Missions, Even As France, U.K. Leave Base To Rescue Trapped Citizens – Special forces units from France and the United Kingdom are reportedly going on missions into Kabul city to rescue trapped citizens who are unable to get to the Kabul airport for an evacuation flight, but President Joe Biden said in remarks Friday that he will not expand the American perimeter and appeared to confirm that the United States is not conducting special evacuation missions for Americans trapped outside.
The Pentagon commented Thursday that the American mission is to "secure" the Kabul airport, allowing evacuation flights to take off. – READ MORE
---
Afghanistan Evacuees Don't Need Negative COVID-19 Tests: State Dept – The State Department announced on Thursday that evacuees are not required to get a COVID-19 test to travel from Afghanistan out of the country. – READ MORE
---
Biden Admin Has No Plan to Keep Cash Out of Taliban's Hands, GOP Lawmakers Say – As the Biden administration scrambles to evacuate American personnel from Afghanistan, it is overlooking the Taliban's plans to seize some $10 billion in assets held by Afghanistan's central bank, according to congressional foreign policy leaders.
Somewhere between $18 and $20 million in cash sits in the Afghan central bank's vaults and is likely to fall into the Taliban's hands unless the United States attempts to intercept the funds and fly them out of the country—a scenario that sources say is unlikely as the Biden administration struggles to pull Americans out of Taliban-controlled Kabul. – READ MORE
---
Great Reset: World Economic Forum Says Lasers Will Track People 'By Heartbeat' – The Davos-based World Economic Forum (WEF) has predicted that countries will begin tracking people by their heartbeats as wearing masks during the Chinese coronavirus pandemic has made facial surveillance more difficult.
In a video posted on social media on Wednesday, the globalist 'Great Reset' group said that the pandemic could see the governments track people based on their heartbeat. – READ MORE