This California City Removes Literal Tons of Garbage and Feces From Homeless Camps Each Month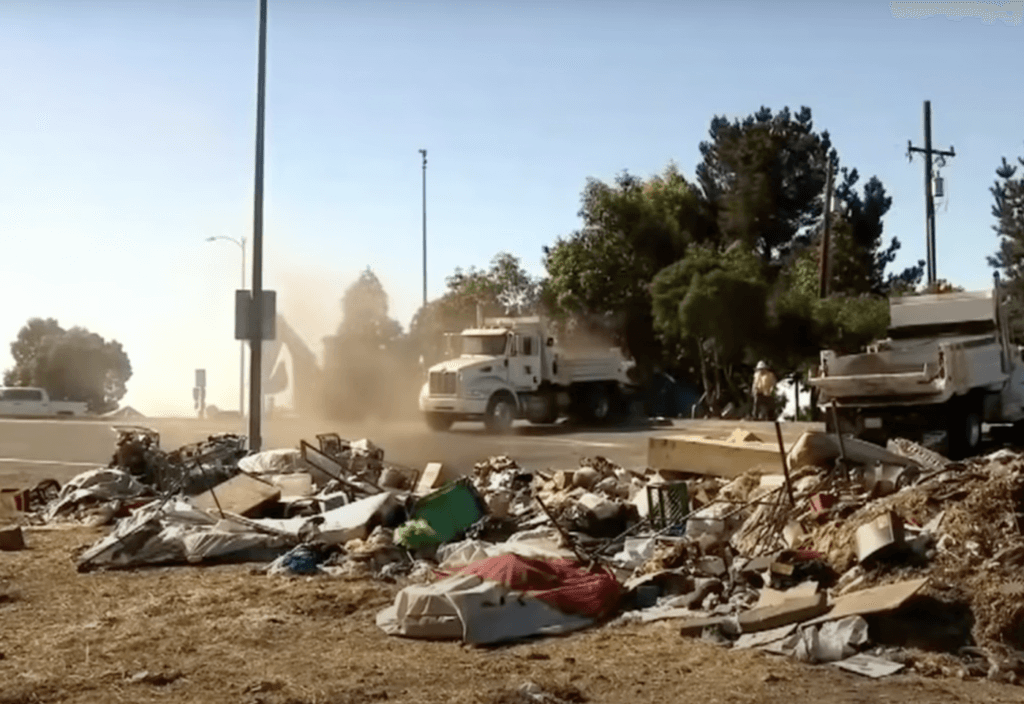 Berkeley, Calif., has removed more than 75 tons of garbage, human waste, and drug paraphernalia from homeless camps since September, according to the city's latest budget proposal.
The 2023-2024 budget describes the work of Berkeley's Homeless Response Team, which it says "performed at least weekly garbage collection and debris removal from encampments across the City, removing over 151,000 pounds of trash between September 2021 and March 2022."
The scale of Berkeley's encampment cleanup efforts is indicative of the homelessness crisis facing many California cities, which worsened amid state and local government-imposed lockdowns during the pandemic. Sixty-four percent of Californians say homelessness is a "big problem" in their part of the state, and 63 percent say the number of homeless people in their community has grown.
With an estimated 535 homeless people living in tents or on the street in Berkeley, the city's cleanup efforts amount to nearly 500 pounds of garbage removed per homeless person per year. A spokesman for the city confirmed to the Washington Free Beacon that human waste and drug paraphernalia factored into the weight of the trash removed from camps. – READ MORE