(FREE) PAINE IN THE MORNING: 13 things you need to know this Wednesday – June 15, 2022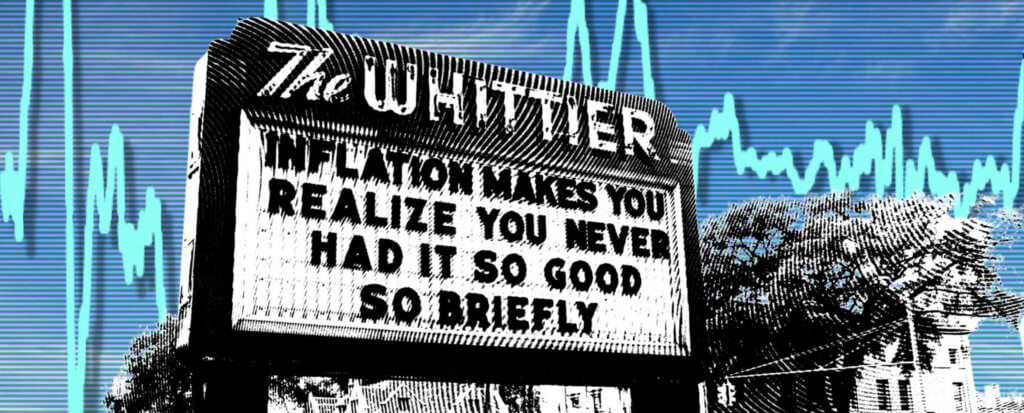 There is also a full, ad-free video podcast of this broadcast available to Paine.TV members HERE.
Learn more about joining our community HERE.
---
Bidenflation Accelerates: Producer Prices Up 10.8 Percent – Prices charged by U.S. businesses were up 10.8 percent in May compared with a year ago, the sixth straight month of the government's producer price inflation gauge running at or above 10 percent.
The Department of Labor said Tuesday that its Producer Price Index for final demand rose 0.8 percent in May compared with a month earlier. That represents an acceleration of monthly price gains from April, when prices rose a downwardly revised 0.4 percent month over month. – READ MORE
---
"We Appear To Be Entering A Recession": Coinbase Explains Why It Is Firing 18% Of Employees – With bitcoin crashing to $21,000 overnight down more than two thirds from its all time high as opportunistic traders short the crypto in hopes of forcing Celsius to liquidate, and Microstrategy to get a margin call (it won't until bitcoin drops to 4K), moments ago the CEO of the largest US crypto exchange, Brian Armstrong, head of Coinbase, sent a letter to all his employees that he will fire 18% of the company's employees as "appear to be entering a recession after a 10+ year economic boom" and since another "crypto winter" is on deck, he has "to ensure we stay healthy during this economic downturn". His full letter is below, and while reading it, consider that every other startup – and certainly those that are unprofitable (Coinbase at least has positive EBITDA) which would be about 99.9% of them – will be sending out identical letters in the coming days if not hours, as the tidal wave of mass layoffs we discussed recently becomes a tsunami… – READ MORE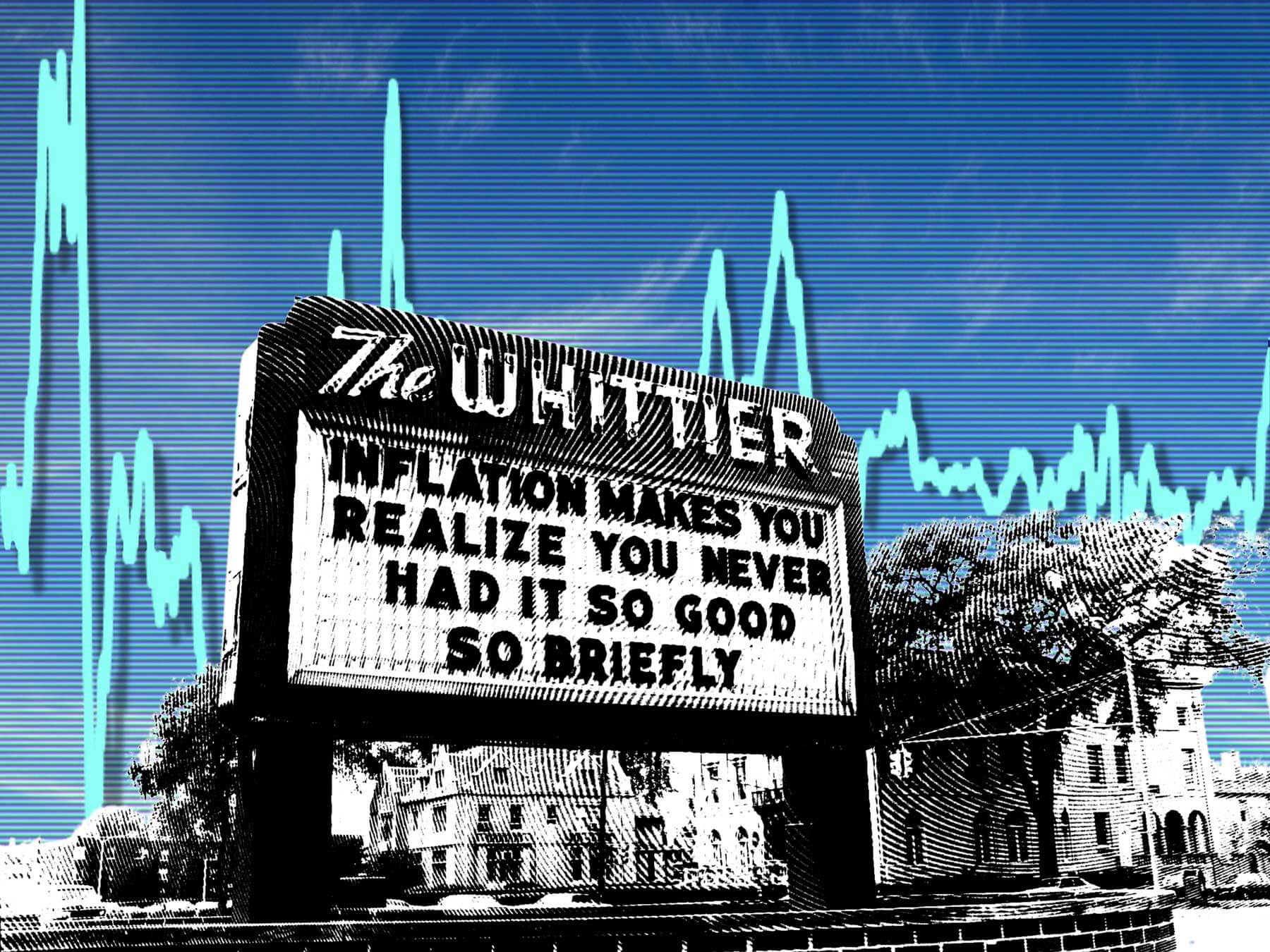 ---
Average Price of Gas in One California County Soars to $7.79 – The average price of gas has soared to record levels in several California counties, which are experiencing some of the highest gas prices in the entire nation.
The national gas price average hit a record high of $5.014 on Monday, reflecting a nearly 15 cent increase in the last week and 58 cent increase in the last month alone. – READ MORE
---
Californians So Unhappy They're Fleeing … To Mexico – Now that Democratic Governor Gavin Newsom and his cronies have ruined their state and inflation is crushing households, thousands of Californians are reversing the typical pattern and moving to Mexico.
Many of the emigres count on the fact that their salaries from the United States enable them to afford much more South of the border. – READ MORE
---
Electricity Costs Soar Across Much Of Illinois As Risk Of Brownouts Loom – Critics of Illinois' aggressive effort to shift to renewable sources for making electricity have long said it's like flying an airplane while trying to build it.
That airplane crashed faster than even they expected. Electricity bills and the risk of brownouts are jumping quickly in Illinois, and it's not just green energy skeptics saying so. – READ MORE
---
Over Twenty Million Households Struggle To Pay Energy Bills, It Will Get Worse –According to Mark Wolfe, the executive director of the National Energy Assistance Directors' Association (NEADA ) many families are facing potential power shutoffs if they cannot pay their overdue home energy bills.
"More than 20 million families are currently behind on their utility bills, owing about $23 billion, up from about $10.5 billion at the end of 2019," Wolfe said to CNN. – READ MORE
---
Biden Admin Quietly Urging Companies To Purchase Russian Fertilizer – The Biden administration has been quietly urging agricultural and shipping companies to buy and carry more Russian fertilizer, according to Bloomberg, citing people familiar with the efforts.
The move comes as fears over sanctions have led to a sharp drop in supplies, contributing to the ongoing 'spiraling global food costs.' – READ MORE
---
How Imprisoned ISIS Terrorists Obtain Cash and Legal Aid – Jihadist militants imprisoned in the United States are receiving cash and legal assistance from a website similar to Facebook that connects them with terrorist sympathizers and publicizes their location, including "GPS-coordinated satellite imagery of the facilities at which the inmates are held," according to a watchdog group.
"At least two incarcerated ISIS operatives maintain registered profiles on the website, suggesting the accounts were generated by the operatives themselves," according to a new investigation by the Middle East Media Research Institute (MEMRI), a watchdog group that tracks jihadist behavior online. "Online ISIS supporters have raised awareness about ISIS operatives' profiles on the website, raising potential security risks." MEMRI is withholding the website's direct address to avoid aiding in its recruitment. – READ MORE
---
Philadelphia police underreported crime data to FBI for city's bloodiest year on record – The Philadelphia Police Department underreported crime statistics to the FBI for 2021, a historically bloody year for the city, new data show.
Roughly 2.1 million crimes across the country will go unreported to the FBI, according to data examined by The Marshall Project and Axios. Philadelphia is among the roughly 60% of U.S. law enforcement agencies that failed to report a full year of data or no data at all to the federal agency. – READ MORE
---
Wreaking havoc: Student learning completely devastated by pandemic –  The COVID-19 pandemic has wreaked havoc on U.S. students' learning development, with teachers nationwide reporting that many of their students are performing below expectations in the 2021-2022 school year, according to a report released Wednesday by the Government Accountability Office (GAO).
Of nationwide K-12 teachers, 45% said that at least half of their students were behind where they should be. Almost all teachers, 96%, said that at least some of their students were behind expectations at the end of the school year, according to the report, which studied how the pandemic disrupted learning. – READ MORE
---
Post-Lockdown Era: Children Entering Elementary School Unable to Say Own Name – Report – A study due to be published this week has reportedly found that many children entering elementary school in the UK are unable to even say their own name, so pronounced the impact of isolation has been.
A considerable number of children starting primary (elementary) school in the UK for the first time are unable to so much as say their own name, a study due to be published this week has reportedly found. – READ MORE
---
Major study: U.S. COVID lockdowns caused at least 170,000 to die – The lockdowns in response to the COVID-19 pandemic contributed to a massive spike in excess deaths in the United States, with a 26% rise in excess deaths among working-age adults.
That figure is significant, because the vast majority of COVID deaths was among elderly people who had more than two chronic illnesses, or comorbidities, suggesting a cause other than COVID-19 itself. – READ MORE
---
COVID vaccines appear to cause abnormally long blood clots, says pathologist –Unusually long blood clots are being found in people who received COVID-19 vaccines, according to Dr. Ryan Cole of Cole Diagnostics in Boise, Idaho.
Cole's laboratory receives tissue samples from morticians across the country. He reports that they are finding long blood clots — including several that are inches-long and even a couple that are a foot long — in corpses that contained the COVID vaccine. – READ MORE
---