(FREE) PAINE IN THE MORNING: 10 things you need to know this Wednesday – June 22, 2022

There is also a full, ad-free video podcast of this broadcast available to Paine.TV members HERE.
Learn more about joining our community HERE.
---
Washington State Governor Warns Climate Change Will Bring A Summer Of 'Blackouts, Destruction, And Death' – Washington state Governor Jay Inslee (D) is warning residents that the summer of 2022 will be one of "blackouts, destruction, and death" due to climate change.
On June 13, Inslee's campaign sent an email telling voters in The Evergreen State, "It's shaping up to be a deadly summer." – READ MORE
---
Treasury Secretary Janet Yellen: 'I Don't Think Recession Is At All Inevitable' –Treasury Secretary Janet Yellen told ABC's "This Week with George Stephanopolous" on Sunday that she doesn't think that a recession is "inevitable."
"Well, I expect the economy to slow. It's been growing at a very rapid rate as the economy — as the labor market has recovered and we have reached full employment. It's natural now that we expect to transition to steady and stable growth, but I don't think recession is at all inevitable," she said. – READ MORE
---
CNN Analyst Suggests Inflation Is Needed To Achieve Green Agenda – As we have covered in the past here on ZH, the inflation/stagflation crisis is immensely damaging to the average person, with the threat of poverty and food shortages hanging over the majority of the population, but there are some people out there who see the crisis as a boon, specifically for the Green agenda and carbon taxation.
CNN economic analyst Rana Foroohar follows the bizarre line of thinking in an interview with The Ezra Kline Show, suggesting that inflation is needed in order to pave the way for a carbon credit based economy. – READ MORE
---
American Airlines Ending Service in Three Cities Due to Pilot Shortage – American Airlines will halt services in three cities this coming autumn due to an ongoing pilot shortage in the airline industry.
The services will end on September 7 in the cities of Islip and Ithaca, New York, along with Toledo, Ohio. – READ MORE
---
This California City Removes Literal Tons of Garbage and Feces From Homeless Camps Each Month – Berkeley, Calif., has removed more than 75 tons of garbage, human waste, and drug paraphernalia from homeless camps since September, according to the city's latest budget proposal.
The 2023-2024 budget describes the work of Berkeley's Homeless Response Team, which it says "performed at least weekly garbage collection and debris removal from encampments across the City, removing over 151,000 pounds of trash between September 2021 and March 2022." – READ MORE
---
Leaked Internal Audio From TikTok Shows U.S. User Data Accessed From China Despite Denials: Report – TikTok employees based in China have repeatedly accessed sensitive data from U.S. users despite the company previously indicating that the information would only be accessed from inside the U.S.
The revelation was contained in a report from BuzzFeed News that highlighted various statements made from numerous employees over the course of more than 80 internal TikTok meetings. – READ MORE
---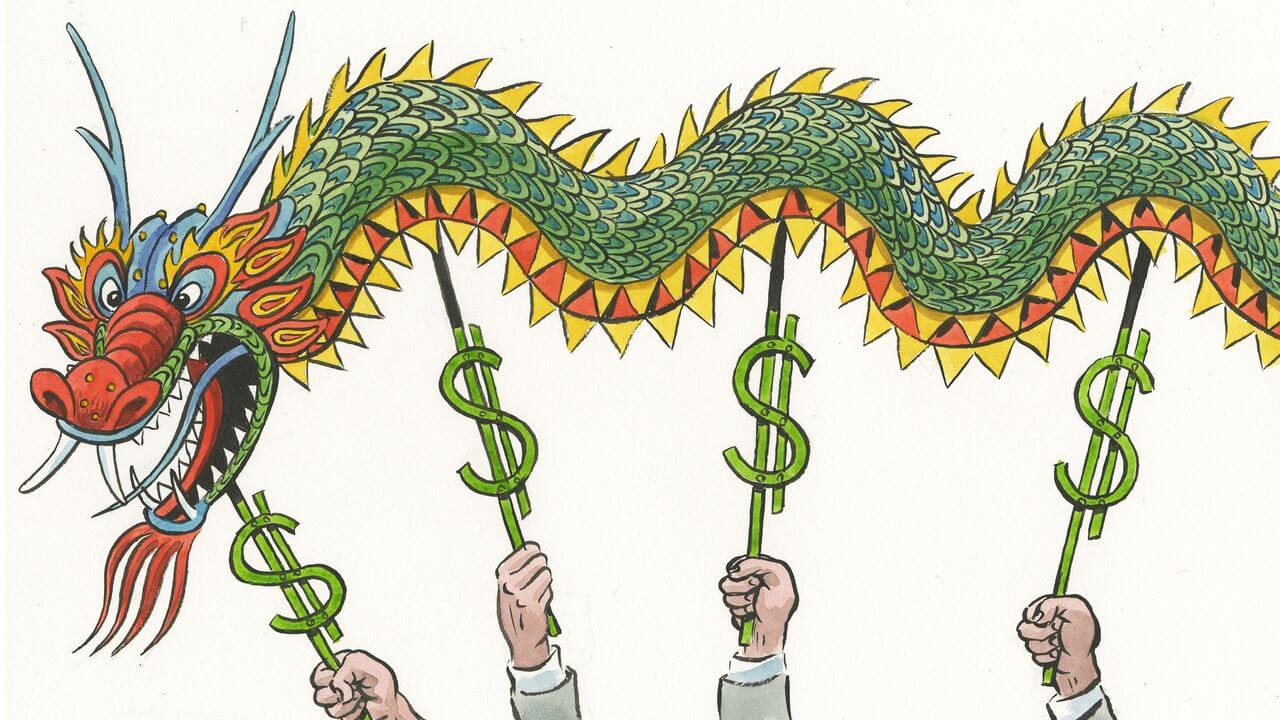 American Business Elites Have Become Lobbyists For China, Expert Says – Beijing's well-documented abusive trade practices, human rights abuses, and territorial aggression have been hard to curb partly because of a lack of alignment between the political and military leadership of democratic nations, on the one hand, and Western business elites engaging in trade with China, on the other, said panelists at a hearing held by the American Enterprise Institute think tank on June 14
American and European executives tend to allow Beijing's leaders to lull them into a sense that China's government is their friend, and changing this false sense is of paramount importance for taking effective action against the Chinese Communist Party's (CCP) aggression and protecting the national security and economic and political interests of Western powers, the experts said. – READ MORE
---
BlackRock Sells Out US Interests For 'Personal Favors' In China, Consumer Group Director Says – BlackRock, the world's largest investment manager that oversees $10 trillion in client funds, has positioned itself as a socially conscious firm. However, the company is choosing China over the United States as it advances its environmental and social priorities, according to Will Hild, executive director of Washginton-based nonprofit Consumers' Research.
Hild said BlackRock CEO Larry Fink is "selling out the interests of American consumers and American companies in the United States, in return for personal favors for BlackRock in mainland China," during a recent interview with EpochTV's "China Insider" program. – READ MORE
---
If The Streets Of America Are This Chaotic Now, What Will They Be Like When Things Really Start Hitting The Fan? – If you are not alarmed by what is happening to our largest cities, you should check to see if you still have a pulse. Once upon a time, the beautiful new cities that our forefathers constructed were the envy of the entire planet, but now many of them have degenerated into crime-infested hellholes that are absolutely teeming with violent predators. Shoplifting has essentially become a national pastime, open air drug markets operate freely right under the noses of indifferent authorities, and addicts pull down their pants and take a dump whenever and wherever they feel like doing so. Thanks to record levels of illegal immigration, gang membership is absolutely exploding, and human trafficking has reached truly frightening levels. Of course our steadily thinning police forces are overwhelmed at this point. In fact, police in Seattle are stretched so thin that they often are not able "to take reports from rape victims". And if you are the victim of a non-violent crime in Seattle, good luck ever getting a police officer to pay attention to your case. From coast to coast, communities are descending into a state of utter lawlessness. So if things are this bad already, what will conditions be like when things really start hitting the fan? – READ MORE
---