(FREE) PAINE IN THE MORNING: 10 things you need to know this Tuesday – March 1, 2022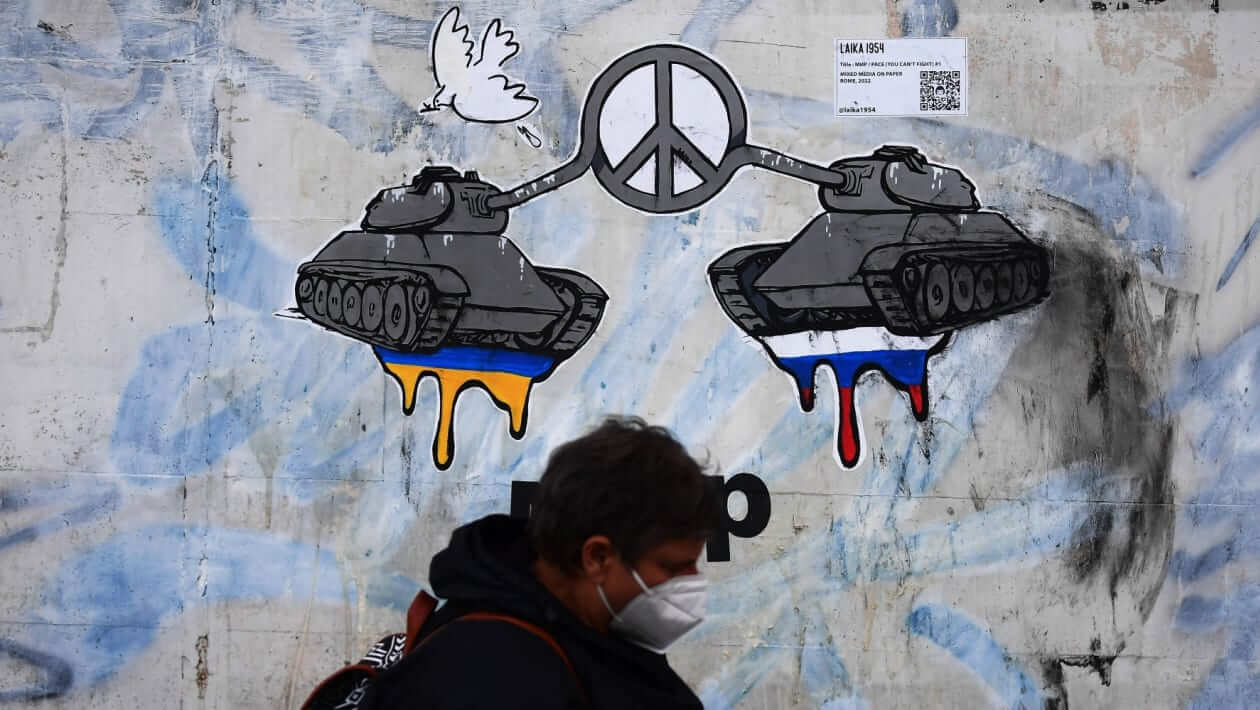 There is also a full, ad-free video podcast of this broadcast available to Paine.TV members HERE.
Learn more about joining our community HERE.
---
US, Germany Continue To Allow Gas Transactions With Russia Despite SWIFT Ban – As Russian banks closed down both ATMs and then, later, open market trading, to avoid or contain the fallout from the Russian incursion into Ukraine, it's becoming increasingly apparent that the West doesn't have the right tools to sanction Russia – not that they could even if they did.
The problem, as we have said many times before,boils down to Russia's control over Europe's energy supplies. But even as a growing number of Russian oligarchs release messages claiming that their sympathies lie with the Ukrainians (not that any of them have actually committed to doing anything that might undermine the war effort), Russia's position remains unassailable. – READ MORE
---
Putin's "Billions" In Hidden Wealth De-Fang US, EU Financial Sanctions – It's a question that has long plagued ordinary Americans and Russians, as well as the US Treasury Department: how much hidden wealth does Russian President Vladimir Putin actually hold?
Before 2016, the personal wealth of the Russian leader was shrouded in mystery, but a series of leaks from inside the law firms and banks that dominate "offshore" finance – including the 2016 Panama Papers and the Pandora Papers released in October 2021 have offered some clues that the president's vast wealth stretches well beyond Russia's borders. The only problem is that, since most of this "hidden wealth" is officially registered in the names of others (often close friends and even former lovers of the Russian president whom he has known for years) it makes it difficult for US sanctions to truly be effective. – READ MORE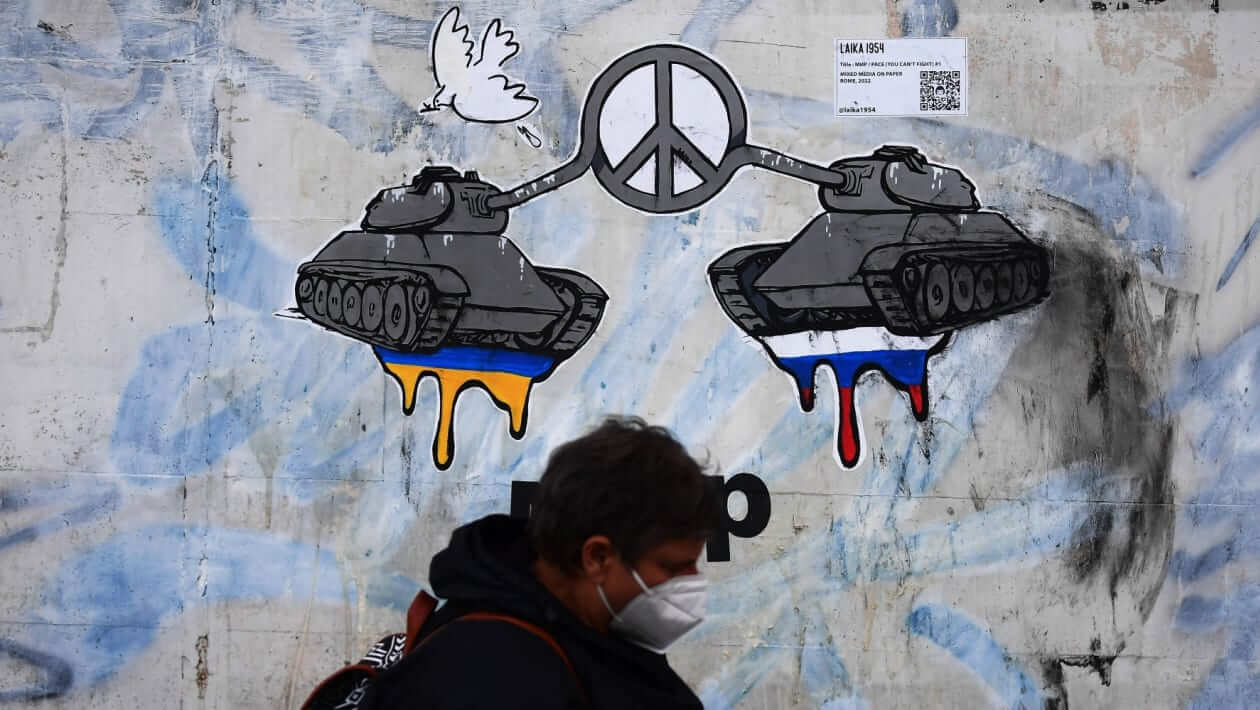 ---
As War Rages in Ukraine, UN Warns of Climate Change's Impact on Mental Health – As Russian troops advanced on Ukraine's capital city and Vladimir Putin put his nuclear forces on high alert, the international agency tasked with maintaining global peace issued a report raising alarm over the threat of climate change, including its effect on mental health.
The Sunday report from the United Nations asserted that much of the world has reached a point of no return in the fight to resist "climate impacts," with nearly half of the global population highly vulnerable to climate change. The panel identified an array of harms it says climate change has already wreaked on vulnerable populations, including damage to mental health resulting from increasing temperatures, extreme weather events, and "loss of livelihoods and culture." – READ MORE
---
FEMA: In Case Of Nuclear Explosion, Maintain Social Distancing And Wear A Mask – The US government has a long history of fun and interesting advice when it comes to imminent death…
Now, the Federal Emergency Management Agency, or FEMA, has issued updated guidance to its "Nuclear Explosion" readiness public awareness website, which includes tips to avoid Covid! – READ MORE
---
Why Are You Boycotting American Vodka To Punish Russia? – New Hampshire Gov. Chris Sununu has decided to punish Russian President Vladimir Putin for invading Ukraine by ordering the removal of Russian-branded liquor from state-run liquor stores. Governors of Ohio, Utah, and Pennsylvania have also ordered Russian liquors off the shelves. In Texas, Gov. Greg Abbott asked Texas restaurants and shops to stop selling Russian goods.
It's a weirdly authoritarian response, especially against the retro-socialist background of having state-run liquor stores in the first place. It also isn't going to accomplish what these governors think, unless their only goal is to look like they're doing something, because the economic harms will fall on people completely outside Russia's borders. – READ MORE
---
New York Will Lift School Mask Mandate on Wednesday – The state of New York will lift its school mask mandate on Wednesday, marking a potential end to the Empire State's coronavirus restrictions.
Citing recent guidelines from the Centers for Disease Control (CDC), New York Gov. Kathy Hochul (D) said that much of the state can be classified as "low risk," setting the stage for new policies. Counties with high rates of transmission will be allowed to determine their own set of policies. – READ MORE
---
New Bill Would Bail Out U.S. Postal Service at Taxpayer Expense, Slow Rural Service –Even though Congress is currently considering a bill marketed as a reform of the U.S. Postal Service (USPS), don't expect your service to get any better, and if you live in a rural area, expect it to get even slower.
It has always been a complaint of mine that the title of a bill defines the perception of the content of the bill. It's hard for politicians to oppose updates to the Clean Water Act or the Clean Air Act, even if they have good reasons to oppose the actual changes to the law. – READ MORE
---
How Biden's Fed Nominee Could Transform Central Banking To Fit the Left's Climate Agenda – President Joe Biden's nominee for the nation's top banking regulator could dramatically change the Federal Reserve's responsibilities to include harshly punishing any financial institution or company that does business with fossil fuel companies.
Sarah Bloom Raskin, the wife of outspoken climate change hawk Rep. Jamie Raskin (D., Md.), is up for the role of vice chair for supervision at the Fed, a position created in the aftermath of the Great Recession as part of the Dodd-Frank Act. Raskin's past work indicates she believes fighting climate change should be in the purview of the Fed. Her confirmation would potentially provide opportunities for the Fed to circumvent Congress and force financial institutions to implement sweeping climate change-related reforms. – READ MORE
---
"A Slow Motion Disaster": Network Sunset Of 3G Will Wreak Havoc For Millions Of Vehicles On The Road – While the world is looking forward to the future of 5G – as soon as we can figure out how to implement it without screwing up our entire air travel infrastructure – the demise of 3G is quietly wreaking havoc with some automakers, according to a new report from CNBC.
"Millions of car owners" are affected by 3G dropping off the map, the report notes. Many vehicles use 3G networks for updates and remote communication, including models manufactured by Tesla, Audi, Honda and Nissan. – READ MORE
---
Greenwald: War Propaganda About Ukraine Becoming More Militaristic, Authoritarian, & Reckless – In the weeks leading up to the Russian invasion of Ukraine, those warning of the possible dangers of U.S. involvement were assured that such concerns were baseless. The prevailing line insisted that nobody in Washington is even considering let alone advocating that the U.S. become militarily involved in a conflict with Russia. That the concern was based not on the belief that the U.S. would actively seek such a war, but rather on the oft-unintended consequences of being swamped with war propaganda and the high levels of tribalism, jingoism and emotionalism that accompany it, was ignored. It did not matter how many wars one could point to in history that began unintentionally, with unchecked, dangerous tensions spiraling out of control. Anyone warning of this obviously dangerous possibility was met with the "straw man" cliché: you are arguing against a position that literally nobody in D.C. is defending.
Less than a week into this war, that can no longer be said. One of the media's most beloved members of Congress, Rep. Adam Kinzinger (R-IL), on Friday explicitly and emphatically urged that the U.S. military be deployed to Ukraine to establish a "no-fly zone" — i.e., American soldiers would order Russia not to enter Ukrainian airspace and would directly attack any Russian jets or other military units which disobeyed. That would, by definition and design, immediately ensure that the two countries with by far the planet's largest nuclear stockpiles would be fighting one another, all over Ukraine. – READ MORE
---