(FREE) PAINE IN THE MORNING: What you need to know this Monday – January 23, 2023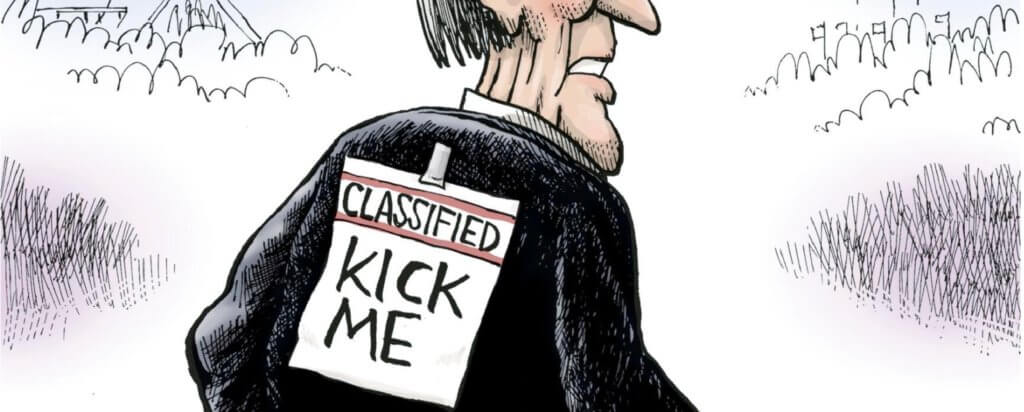 Here's what you need to know today, Monday – January 23, 2023.
There is also a full, ad-free video podcast of this broadcast available to Paine.TV members HERE.
Learn more about joining our community HERE.
---
Davos Plans For The Next Pandemic – Suggests National Digital Infrastructures To Track Vaccination – The World Economic Forum's Davos discussions often require some "reading between the lines" to understand what is really being said by the globalist participants, but not much interpretation is needed these days. Ever since the pandemic event along with the lockdowns and the attempts to introduce vaccine passports, establishment representatives have been far more open about their agenda and their intentions for the future.
After all, it was Klaus Schwab that called covid a "rare but narrow window of opportunity" to implement the "Great Reset" of the current economic and political order. The past few years have shown that the Davos crowd still clings to the fading pandemic panic as the "good old days" when they could have had anything they wanted, including total centralization. – READ MORE
---
Sen. Kyrsten Sinema Previews 'Bipartisan Coalition' for Amnesty, Green Card Giveaway in Davos – While in Davos, Switzerland, for the World Economic Forum's annual meeting, Sen. Kyrsten Sinema (I-AZ) previewed a "bipartisan coalition" that she claims to be forming to shape an immigration package that would include amnesty for some illegal aliens as well as a green card giveaway measure.
During a panel discussion with other American politicians, Sinema referenced a plan that she compiled with Sen. Thom Tillis (R-NC) last year that included amnesty for at least two million illegal aliens and a green card giveaway program that would funnel hundreds of thousands of foreign workers into mostly white-collar American jobs. – READ MORE
---
'Economic Suicide': Colombia Tells Davos It Will Stop Oil and Gas Exploration Contracts – Energy Minister Irene Vélez of Colombia confirmed on Thursday that the South American nation will stop awarding new oil and gas exploration contracts, a decision that she described as "absolutely urgent."
Vélez made her announcement at the gathering of the World Economic Forum in Davos, during a panel titled "The Different Roads to Energy Transition." The Colombian minister's statement follows far-left President Gustavo Petro proposing at the same venue to "decarbonize capitalism" to "prevent the planet's extinction." – READ MORE
---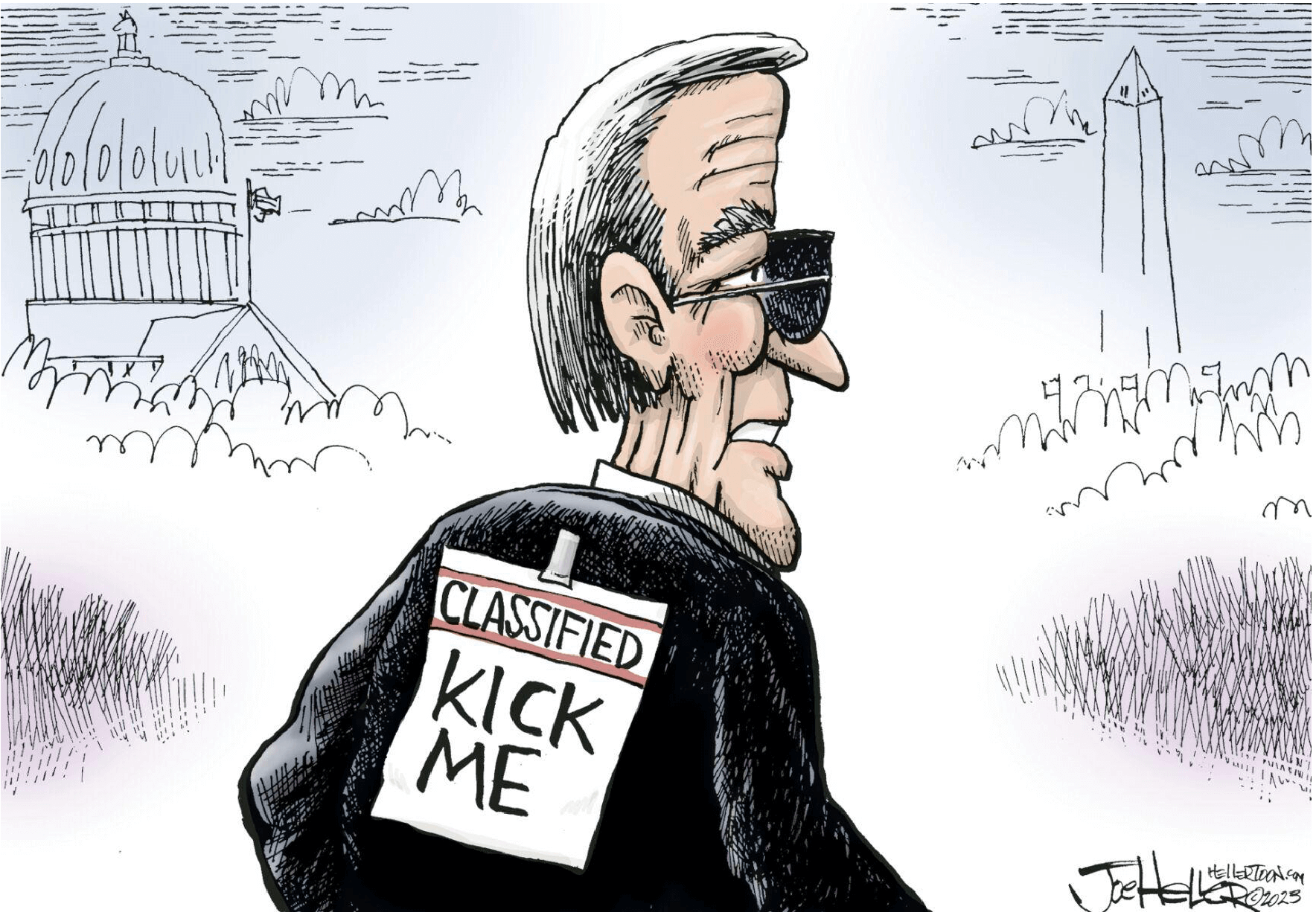 DOJ Searches Biden's Home, Finds More Documents with Classified Markings  –The Justice Department conducted a search of President Joe Biden's Wilmington home Friday and found even more documents with classified markings, according to Biden's personal attorney on Saturday.
The latest trove includes six documents. The content of the classified materials is unknown. – READ MORE
---
Oops: FAA Admits 'Unintentionally Deleted Files' Caused Jan 11 Mass System Failure, Nationwide Flight Chaos – A red faced U.S. Federal Aviation Administration (FAA) admitted Thursday its staff "unintentionally deleted files" in a key computer system causing the January 11 commercial airline ground stop, which affected more than 11,000 flights and caused mayhem for travelers.
Reuters reports the FAA said the human error occurred while personnel were working "to correct synchronisation between the live primary database and a backup database", and it had "so far found no evidence of a cyber attack or malicious intent." – READ MORE
---
Another Power Substation Damaged By Alleged Gunfire: Officials – Another power substation in North Carolina was damaged due to alleged gunfire—the third such incident in recent weeks—officials have confirmed.
EnergyUnited said officials discovered an "equipment issue" at the Pleasant Hill Substation in Thomasville on Jan. 17. Thomasville is about an hour from Moore County, where two other substations were damaged. – READ MORE
---
Democrat-led cities are already moving forward with gas stove bans that will affect millions – Democratic leaders in major cities nationwide have already moved forward with bans on natural gas stoves even as the Biden administration has pumped the brakes on similar regulations at the federal level.
Cities including Los Angeles, San Diego, San Francisco, Seattle and New York City — which are collectively home to more than 10 million Americans — have enacted varying restrictions on natural gas hookups impacting gas-powered furnaces, ovens and stoves. – READ MORE
---
"Not The Weather": What's Behind California's Skyrocketing Natural Gas Bills –Californians are expecting skyrocketing natural gas bills this month, but this can't all be blamed on the weather, according to industry insiders.
Southern California Gas Company (SoCalGas), which serves about 5.9 million households and businesses, warned customers to expect "shockingly high" January bills that could be 128 percent higher compared to December. – READ MORE
---
Silicon Valley Slump: Google Announces Mass Layoff of 12,000 Workers – Woke tech giant Google has announced a major layoff, stating that the company plans to cut approximately 6 percent of its workforce, or about 12,000 employees.
AP News reports that Google has announced that it will be laying off 12,000 employees, or about 6 percent of its workforce. Tech giants including Microsoft, Amazon, Facebook (now known as Meta), and Salsesforce have also recently announced tens of thousands of layoffs as they tighten their belts amid a worsening outlook for the industry. The latest job losses mark the largest rounds of layoffs that Google has ever experienced. – READ MORE
---
Auto Crisis Worsens As Rate Of Severely Delinquent Loans Hits 2009 Levels – An alarming number of Americans with auto loans are struggling to make monthly payments. Auto loan performance saw further deterioration in December, and loan delinquencies jumped. Of all loans, severely delinquent ones have reached the highest rate since the financial crisis about 15 years ago.
Recall last month. We pointed out the auto sector finds itself at a critical inflection point as a crushing auto loan crisis nears. The note was titled "Perfect Storm Arrives: "Massive Wave" Of Car Repossessions And Loan Defaults To Trigger Auto Market Disaster, Cripple US Economy." It provides readers with a roadmap and how the dominos might fall in triggering what Tesla CEO Elon Musk recently warned: "Potentially, the biggest financial crisis ever." – READ MORE
---
Murders are already soaring in 6 major cities – Spates of deadly violence impacted several U.S. cities to start 2023, outpacing the same period in 2022, and experts variously called for proper police funding, community trust-building efforts and investment in at-risk youth in response.
Jacksonville, New Orleans, Minneapolis, the Las Vegas area, Washington, D.C. and Nashville all had more homicides or murders to start 2023 than during the same time last year. Experts advocated for reducing violent crime through strategic investments in community resources. – READ MORE
---
'It's Armageddon': Media Silent on Biden Admin Plan to Snatch Public Land For Solar Farms –  The media have been largely silent on a Biden administration energy project that one conservationist said would be "armageddon" for public lands. It's a far cry from how reporters covered similar proposals under former president Donald Trump.
In December 2022, Interior Secretary Deb Haaland announced that her department would expedite plans to build solar energy farms across tens of thousands of untouched public land in 11 Western states. The announcement has garnered little to no national attention, save for the occasional report that the Biden administration is expanding renewable energy production. – READ MORE
---
EU Trying to Bring in 'Mass Surveillance' with Proposed Chat Control Law – MEP – A senior MEP within the European Parliament has accused the EU of trying to bring in "mass surveillance" with a new law controlling private online chats.
Dr Nicolaus Fest MEP, the leader of the populist Alternative für Deutschland party within the European Parliament, has accused the European Union of trying to implement a regime of "mass surveillance" with a law that would mandate that private chats be monitored online. – READ MORE
---
Biden State Department Bans Times New Roman Font. Really. – On Tuesday, Secretary of State Antony Blinken issued an order banning the use of Times New Roman font in all State Department communications.
Why is Times New Roman, which was created in 1932, suddenly so problematic? If you guessed it was because the Biden administration determined the font was racist, I wouldn't blame you for thinking so. Given recent developments, it seemed inevitable that someone would declare that all serif fonts are tools of white supremacy. – READ MORE
---
CDC regularly called the shots on Facebook's COVID censorship decisions –Facebook routinely took direction from the U.S. Centers for Disease Control and Prevention (CDC) regarding COVID-19 moderation and fact-checking policies throughout 2021, according to documents published Thursday by Reason.
Facebook regularly reached out to CDC staff throughout the year, requesting guidance on the accuracy of claims about both COVID-19 vaccines and the disease itself, in addition to guidance on whether the claims might "cause harm," according to Reason. The social media titan would regularly make decisions based on this communication, notably reversing its monthslong prohibition on users claiming that COVID-19 leaked from a Chinese laboratory on May 26, 2021, after a conversation with CDC staff the week prior informed the company that, while "extremely unlikely," the virus having a man made origin was "theoretically possible." – READ MORE