(FREE) PAINE IN THE MORNING: What you need to know this Wednesday – January 18, 2023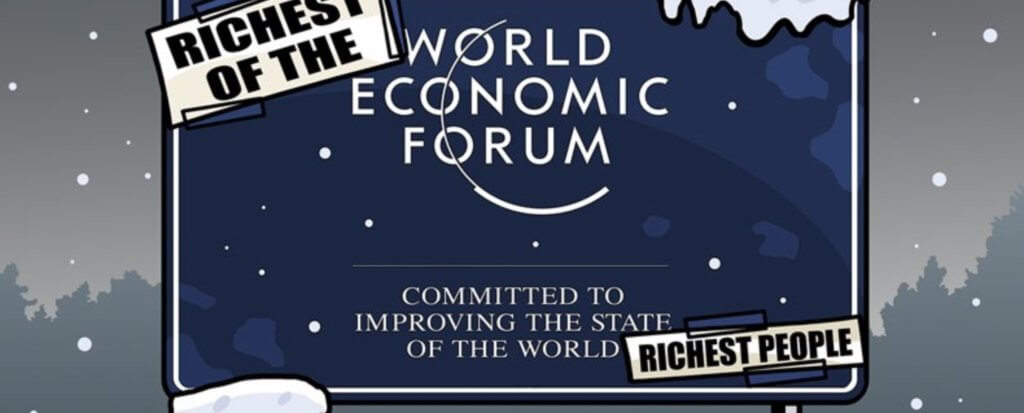 Here's what you need to know today, Wednesday – January 18, 2023.
There is also a full, ad-free video podcast of this broadcast available to Paine.TV members HERE.
Learn more about joining our community HERE.
---
World Economic Forum Invents New Word To Describe The Extreme Chaos Gripping Our Planet – This week, 2,658 of the "world's decision-makers" will gather in Davos, Switzerland for the annual meeting of the World Economic Forum.
Protected by thousands of police officers and soldiers, the elite of the world will feast and party throughout the week as they shape the global agenda for the coming year. Needless to say, our input is not desired or welcomed. In order to get into this conference, you have got to be a part of their club, and in order to be a part of their club you must be a very important person. It is being reported that the official list of 2,658 attendees this year includes "heads of state, business royalty, actual royalty, media honchos, and academics"… – READ MORE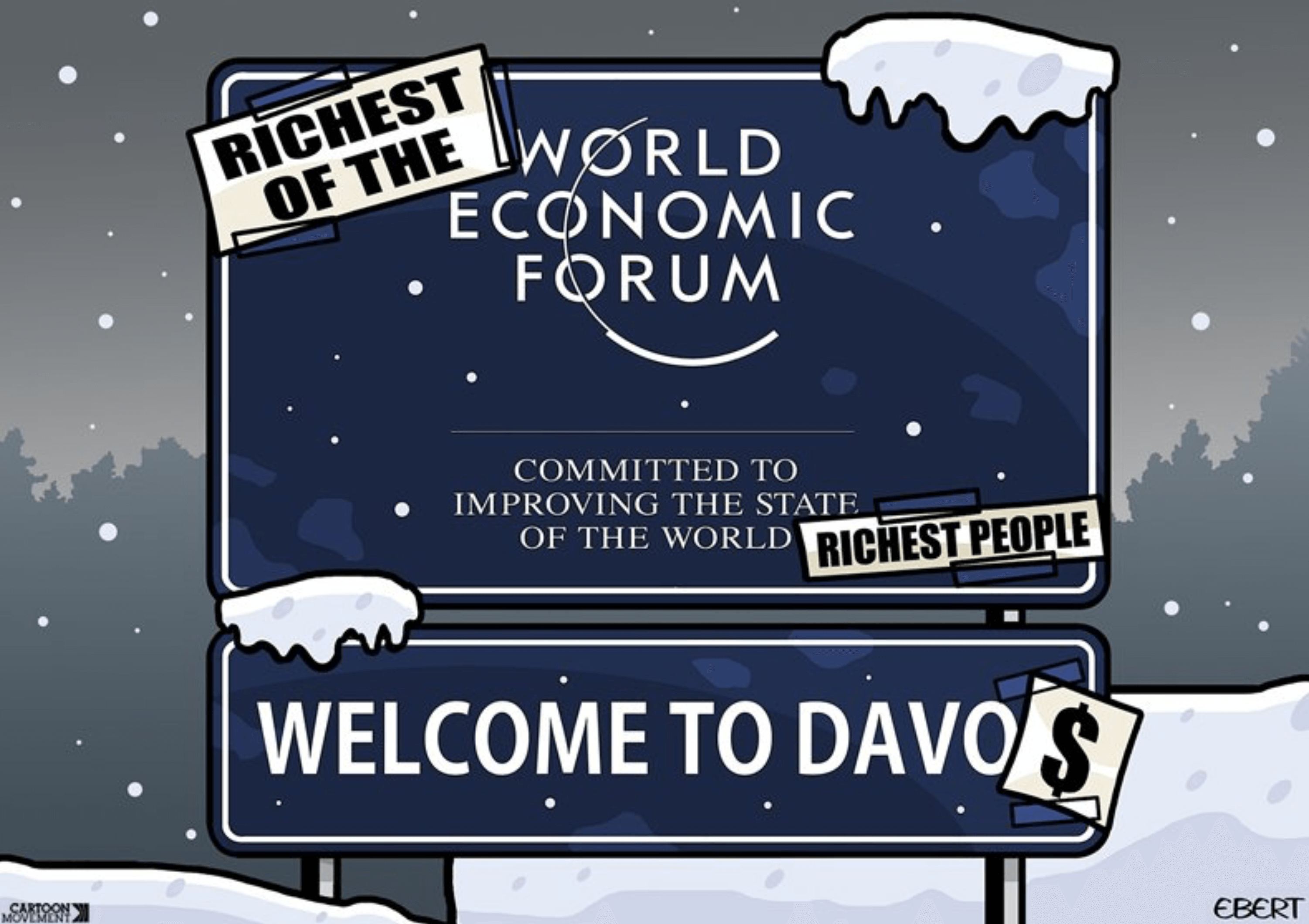 ---
Too Late! At Davos, John Kerry Predicts 'Worst Consequences' of Climate Change Despite Carbon Cutting Efforts – President Joe Biden's Special Envoy for Climate, John Kerry appeared at the World Economic Forum (WEF) on Tuesday to share predictions of doom should the world fail to cut carbon pollution.
"I am not convinced we're going to get there in time to do what the scientists said, which is avoid the worst consequences of the crisis," he said, promoting a "no-carbon" future to prevent global temperatures from rising. – READ MORE
---
'God Complex': Klaus Schwab Will Run WEF Like a Pope Until Death, Associates Claim – Klaus Schwab, the founder and head of the World Economic Forum, is said to have a "god complex", and aims to run the organisation until his death like a pope or monarch, current and former staffers have reportedly claimed.
A number of individuals involved with the World Economic Forum are reportedly discussing the NGO's post-Klaus Schwab future as the organisation's annual conference once again kicks off in Davos this week. – READ MORE
---
Ukraine's First Lady Tells Davos Elites: You Must Do More to Support Kyiv –Ukraine's first lady flew into the World Economic Forum (WEF) annual gathering in Davos on Tuesday, leading a push by President Volodymyr Zelensky and his government to secure more battlefield weapons to defend against Russia's invasion.
Olena Zelenska used the opportunity afforded by a special address to warn that Kyiv and its forces are all that stands between Russian aggression and a new nuclear disaster along the lines of Chernobyl, while scolding foreign government representatives to do more to help her embattled country. – READ MORE
---
OxFam Report: Top 1% Economic Elite Gobbled Up Two-Thirds of New Wealth Creation Since 2020 – The pandemic was brutal for mom-and-pop economics; in the first year of lockdowns in the U.S. alone, 200,000 extra (mostly small) businesses went under while Amazon and Walmart remained open thanks to cozy relationships with the political class.
According to a recently released report from Oxfam, this disparity in lockdown enforcement, coupled with other factors, produced predictable results – READ MORE
---
Ex-Intel Official Who Called Hunter's Laptop Story Russian Disinfo: Letter Signers Knew 'a Significant Portion of That Content Had to Be Real' – A former intelligence official who signed the letter attacking the New York Post story on the Hunter Biden laptop as potential Russian disinformation has admitted to knowing much of the story had to be true and has no regrets about signing the letter at the time.
Shortly after the New York Post published its story on the Hunter Biden laptop Douglas Wise, a former Defense Intelligence Agency deputy director, joined 50 other intelligence officials in a letter attacking the story as Russian disinformation. The letter gained national steam when Politico reporter Natasha Bertrand (now with CNN) published an article detailing the letter to sink the story's credibility. – READ MORE
---
Twitter Files: Platform Allowed Big Pharma to Spread Misinformation Undermining Competition – Twitter allowed America's biggest pharmaceutical companies to spread misinformation that hurt their competitors, according to a new batch of the Twitter Files released by Lee Fang, a journalist for the Intercept.
In the latest batch of the Twitter Files, Fang explains how Twitter censorship was utilized by pharmaceutical giants as part of their broader strategy to ensure smaller competitors and companies focused on therapeutics could not damage their extremely profitable coronavirus vaccine business. – READ MORE
---
Surprise! 'Environmental' investing pumps money into oil and fracking – ESG investing has become the rage in today's politically correct society.
The "Environmental, Social and Governance" agenda purports to support green energy and equity among people groups and has been adopted, and promoted, by corporations that want to be known as the ones who are fighting pollution, providing philanthropy, pursuing sustainability and all that. – READ MORE
---
ATF Pistol Brace Rule Threatens Millions With Felony Charges – On Friday, January 13, the Biden administration's DOJ and ATF enacted perhaps the most anti-gun rule in a generation. By "clarifying" that a certain firearm accessory, the pistol brace, is illegal without special registration and regulation, they have pulled the rug from under millions of Americans who own them. If these people don't act to register or destroy their property or "surrender" their firearms within 120 days, they will be considered federal felons. The magnitude of this rule change is hard to understate, both in the numbers of Americans affected and the legal jeopardy they will soon be facing. –READ MORE
---
A Man Pointed a Finger Gun at Cops, Was Jailed for Over a Year Without Trial, and Starved to Death Behind Bars – Arrested for pointing his fingers at police in a threatening manner, Arkansas man Larry Eugene Price Jr. wound up in jail for more than a year without being convicted and eventually died of malnutrition and dehydration behind bars.
The story highlights a host of problems with our criminal justice system: trumped-up charges; long periods of imprisonment prior to being convicted; and the negligence and mistreatment of people who experience health problems while incarcerated. – READ MORE