Taliban going 'house to house' in Afghanistan 'hanging' people who worked with US: source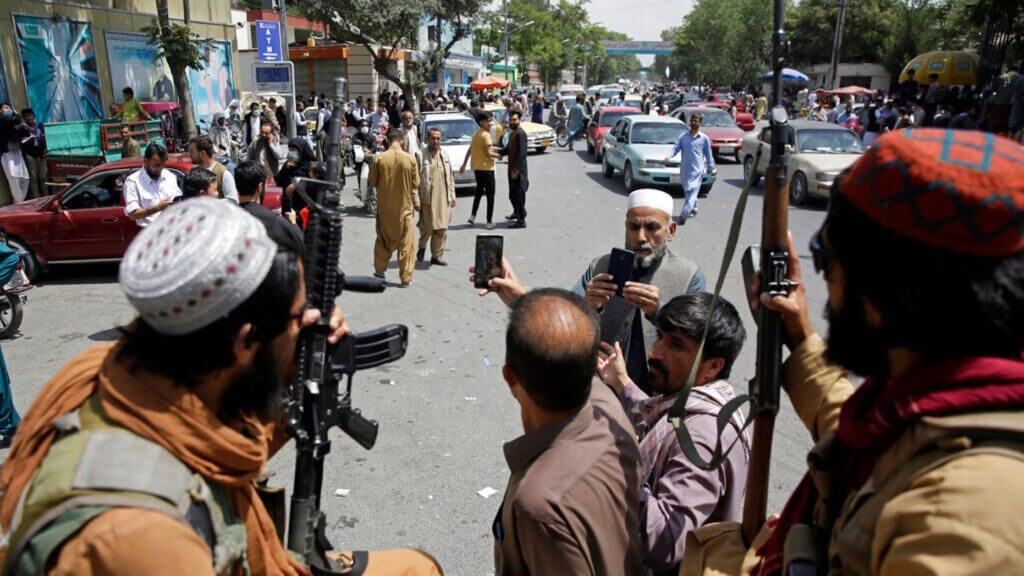 As the U.S. military and State Department rush to evacuate American citizens and Afghan allies from Kabul's airport, Taliban checkpoints are cutting off many from freedom and safety – and reports on the ground indicate the militants are summarily executing people who helped U.S. forces over the years.
Ryan Rogers, a retired Marine sergeant, told Fox News Thursday that the interpreter he worked with during the bloody 2010 battle of Marjah in Helmand province is currently trapped in Kabul, prevented from reaching the airport as Taliban fighters seek out and murder former Afghan commandoes and interpreters.
"He told me yesterday they hung three [Afghan National Army] commanders that they had found," he said. "And that close to the place that he's hiding, they're going house-to-house and that they sent a transmission out saying they had plans for the people that operated with America."
The interpreter, who is not being identified due to concerns about his safety, was OK as of Thursday afternoon.
"I said, hey, did you see any of this stuff with your eyes? He said yes," Rogers said. "They're not showing this stuff because the people are cheering, but they're scared to death, and they're hanging these people. And he said they're going house to house and their priorities are Afghan National Army Special Forces, the police special forces and the interpreters."
The Biden administration on Thursday finally acknowledged reports that evacuees were having trouble reaching the international airport and Kabul, which is surrounded by Taliban checkpoints.
State Department spokesman Ned Price said during a Thursday news briefing that the government had received a "small handful of reports" of American citizens who were unable to reach the airport. But he also said that though U.S. officials were aware of reports that interpreters and former Afghan military officers were being hunted and killed by the Taliban forces, he could not confirm their veracity. – READ MORE