Taliban Fighters Reportedly Seize Military Side Of Kabul Airport Using American Weapons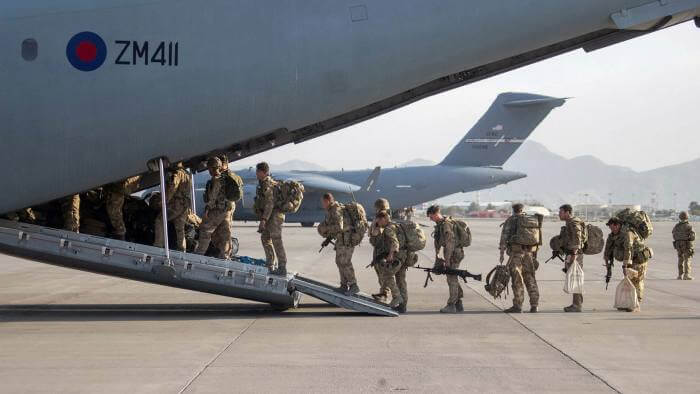 With the deadline for the American withdrawal from Afghanistan looming in just four short days, Taliban fighters are moving to take full control of the airport, according to unconfirmed media reports. At this pace, it looks like the airport will be under complete Taliban control by tomorrow.
There are reports indicating that Taliban forces have entered the military part of Kabul Airport.

Trying to confirm it with the Coalition.

— Nafiseh Kohnavard (@nafisehkBBC) August 27, 2021
Taliban will be in full control of Kabul Airport including military part by tomorrow, sources at the airport tell me.

Still needs official confirmation.

— Nafiseh Kohnavard (@nafisehkBBC) August 27, 2021
Additionally, there are reports that Taliban special forces units – "many of whom are using stolen American military hardware" – are now trying to secure the airport following yesterday's attack.
There are reports that Taliban special forces units–many of whom are using stolen American military hardware–are now attempting to secure Kabul Airport following yesterday's bombing attack. pic.twitter.com/RHvpQW5T5n

— Evan Kohlmann (@IntelTweet) August 27, 2021
What's more, it looks like no more Afghans will be allowed to depart the country until Aug. 31. The BBC reported that this is "devastating news for those who had already got their approvals for the EVAC flights." – READ MORE