(FREE) PAINE IN THE MORNING: 11 things you need to know this Thursday – August 26, 2021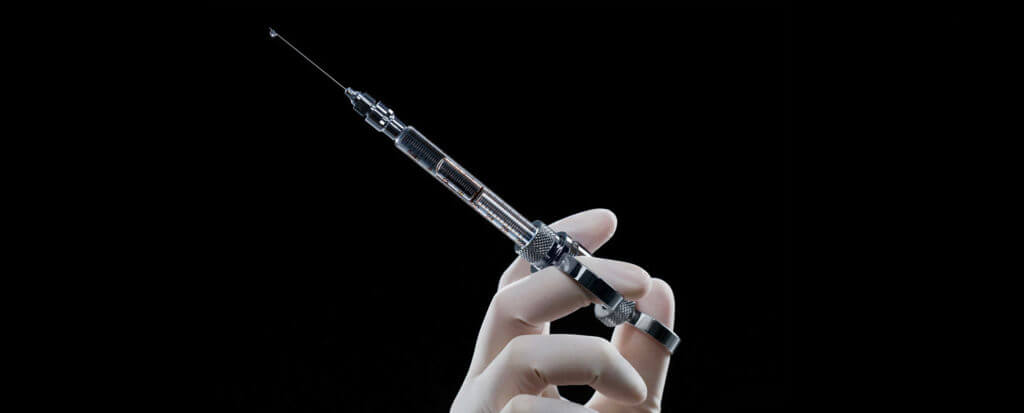 There is also a full, ad-free video podcast of this broadcast available to Paine.TV members HERE.
Learn more about joining our community HERE.
---
2 Things Mainstream Media Didn't Tell You About FDA's Approval of Pfizer Vaccine – Monday, the U.S. Food and Drug Administration (FDA) approved a biologics license application for the Pfizer Comirnaty vaccine.
The press reported that vaccine mandates are now legal for military, healthcare workers, college students and employees in many industries. New York City Mayor Bill de Blasio has now required the vaccine for all teachers and school staff. The Pentagon is proceeding with its mandate for all military service members. – READ MORE
---
"We Don't Understand What's Really Happening" – The CDC Is Under-Counting 'Breakthrough' COVID Cases – A growing number of public health officials working at the state level are worried that the federal government isn't collecting enough accurate data about "breakthrough" infections, yet the Biden Administration has pushed ahead with plans to dole out booster shots, as well as other COVID policies.
According to Politico, 49 states are now regularly sending CDC information on hospitalized breakthrough patients. But more than a dozen have told Politico that they do not have the capacity to match hospital admission data with patients' immunization records, forcing states to rely on hospital administrators to report breakthrough infections. – READ MORE
---
Washington State Jail Offers Inmates Ramen Noodles To Get Vaccine – A jail in Washington state is offering inmates ramen noodles to get the coronavirus vaccine.
Staff at Benton County Jail, located in the city of Kennewick in southern Washington, offered packs of the instant noodles to inmates who sign up for their first COVID-19 shot, The Olympian reported. – READ MORE
---
Report: 4,100 Americans Remain Stranded, Many 'Not in or Around Kabul' – A Senate aid revealed Wednesday 4,100 Americans remain stranded in Afghanistan, many "not in or around Kabul," CNN reported.
About 4,400 Americans have been extracted in President Joe Biden's deadly evacuation, "but the remaining 4,100 will be more challenging, the source said," before the Taliban-enforced deadline in five days. The State Department has denied 4,100 is the exact number stranded. – READ MORE
---
U.S. Leaving Behind 75,000 Vehicles, 600,000 Weapons, 208 Aircraft In Afghanistan, Watchdog Says – A government watchdog group says the U.S. military is leaving behind 75,000 vehicles, 600,000 weapons and 208 aircraft in Afghanistan as forces evacuate the country after a 20-year war.
We've made the Taliban into a major U.S. arms dealer for the next decade," said Adam Andrzejewski, CEO of Open the Books. "They now control 75,000 military vehicles. This is about 50,000 tactical vehicles, 20,000 Humvees they control about 1,000 mine-resistant vehicles, and even about 150 armored personnel carriers." – READ MORE
---
State Dept Issued Warning That Americans Left In Afghanistan Will Be "Without Assistance", Then Deleted It – Just when it seemed the Biden Administration's Afghanistan debacle couldn't get any worse, The State Department texted a "final message" for Americans stranded in the country Tuesday, alerting them that they would be "without assistance", but then deleted the warning just minutes later.
The message read, "THIS IS THE FINAL MESSAGE FOR AMERICAN CITIZENS WHO WISH TO DEPART KABUL. American citizens who choose to remain in Afghanistan should be prepared to arrange their departure without assistance from the U.S. government." – READ MORE
---
Biden Cracks a Joke When Asked What He Will Do if Americans Are Still in Afghanistan After Withdrawal – President Joe Biden is not sharing what he would do if Americans are left in Afghanistan after the U.S. completes its withdrawal at the end of the month.
During an event at the White House on Monday, NBC News' Peter Alexander tried to ask the president, "What will you do if Americans are still in Afghanistan after the deadline?" – READ MORE
---
Inmates run wild on Rikers Island, answer phones, destroy equipment – Inmates are running wild on Rikers Island amid an ongoing staffing crunch that's left charges free to stab each other, answer the phones and run through corridors destroying maintenance equipment, The Post has learned.
On Sunday morning, three inmates from the Folk Nation gang jumped a Bloods member and slashed him in the face inside an unmanned housing area at the Anne M. Kross Center, the jail's largest facility, internal records obtained by The Post show. – READ MORE
---
Largest US Food Distributor Having Trouble Keeping Shelves Stocked; Price Shock Imminent – One of the defining features of the early phases of the covid pandemic, when public fear was rampant and when few wanted to take chances that supply chains would remain viable, is that for a brief period US supermarkets resembled those of the USSR circa the late 1980s: many items were in short supply, and some – notably toilet paper, clorox, and perishables such as milk – were out of stock for weeks.
Fast forward to today when fears about the Delta strain are being fanned by the liberal media, the US may be facing a similar shortage of key products… only this time for a very different reason: not a surge in demand, but rather a drop in supply. – READ MORE
---
UK Supermarket Boss Says Shortages at Worst Level He Has Seen – A leading supermarket boss has warned that current UK food shortages are at a "worse level" than he has ever seen.
The food supply chain has been disrupted by a lack of lorry drivers and by a shortage of labour in general. – READ MORE
---
The Shortages Are Going To Get Worse Later This Year As Global Supply Chains Increasingly Falter – Have you noticed that it is a lot harder to get certain things these days? Just recently, someone in my local area was surprised when her appointment to get the windshield on her vehicle fixed was canceled because it wasn't possible to get a replacement windshield. This was a windshield for a very common vehicle, and normally that wouldn't be a problem at all. But these are not normal times. Thanks to several factors that I will detail in this article, global supply chains are now under more strain than we have ever seen in the post-World War II era, and unfortunately it appears that things are going to get even worse as we approach the holiday season. – READ MORE