State Dept. denies relying on Taliban pledge to allow safe passage for evacuees: 'This is not about trust'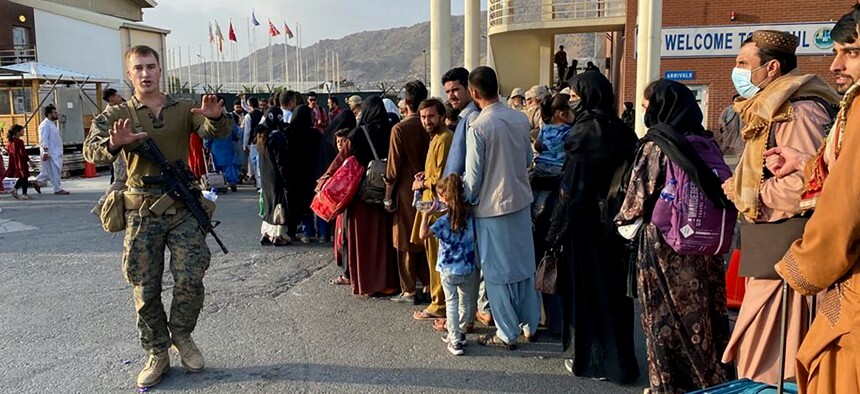 State Department spokesman Ned Price denied that the Biden administration was relying on the Taliban's pledge to allow safe passage for Afghan allies and others seeking to leave the country, asserting that U.S. officials have "significant sources of leverage" should the group renege on its commitment.
The extent of the Biden administration's trust in the Taliban's pledge was a point of contention in the department's regular press briefing on Monday. When asked about U.S. efforts to reassure vulnerable Afghans fearing retaliation from the Taliban, Price initially noted that the Taliban had "agreed and committed to provide and to permit safe passage" to Americans as well as "third-country nationals and to Afghans."
While Price said the Biden administration was "focused on deeds, not words" regarding the pledge, his response prompted a question about how officials could trust the Taliban not to retaliate against Afghans who aided U.S. forces over the last two decades.
"We are not, in any way, trusting the Taliban. This is not about trust," Price said. "This is about what's in our interests and also what's in the interests of the people of Afghanistan, and those two things are aligned."
"This is not about asking permission, this is not about establishing any sort of formal relations," Price added. "This is about doing all we can to facilitate safe passage, to ensure that the Taliban know that any effort to impede the evacuation of American citizens, to impede our operations while this is up and running, would be met with a very swift and severe response. That has been our message." – READ MORE