(FREE) PAINE IN THE MORNING: 11 things you need to know this Wednesday – September 1, 2021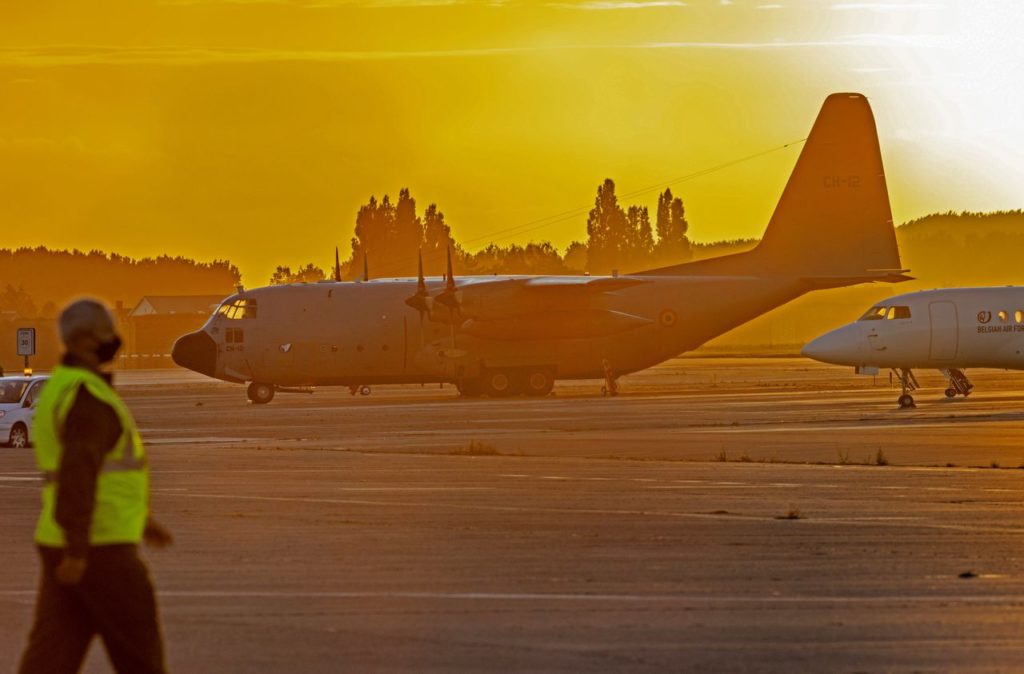 There is also a full, ad-free video podcast of this broadcast available to Paine.TV members HERE.
Learn more about joining our community HERE.
---
Pentagon Announces End of the Afghanistan Evacuation, with Hundreds of Americans Left Behind – The Pentagon on Monday announced the completion of the evacuation mission in Afghanistan, the end of the U.S. military presence after nearly 20 years.
Central Command Commander Marine Gen. Frank McKenzie announced in a briefing on Monday that the last U.S. military aircraft has departed from the Hamid Karzai International Airport, where the evacuation was being staged. – READ MORE
---
CENTCOM Confirms: Americans Who Wanted To Be Evacuated Were Left Behind In Afghanistan, Taliban Now In Control – The last evacuation plane has left Afghanistan and a number of Americans who had requested — and were awaiting — evacuation were left behind, Gen. Kenneth McKenzie, the head of United States Central Command (CENTCOM) confirmed at a press conference announcing the United States' military official departure from Afghanistan.
"I'm here to announce the completion of our withdrawal from Afghanistan and the end of the military mission to evacuate American citizens, third-country nationals, and vulnerable Afghans," McKenzie said. – READ MORE
---
Pentagon Spokesman On Americans Left Behind In Kabul: 'We Have Americans That Get Stranded In Countries All The Time' – Pentagon spokesman John Kirby addressed the "hundreds" of Americans who wanted to be evacuated but were left behind in Afghanistan after the United States military fully withdrew on Monday, telling MSNBC that Americans "get stranded" in foreign countries "all the time," and downplaying the administration's role in leaving citizens, passport holders, green card holders, and allies behind enemy lines.
Last week, the State Department estimated that there were around 1,500 Americans who had contacted the Biden administration to arrange extraction were still in Afghanistan waiting to be evacuated. On Sunday, Kirby himself admitted that there were "roughly" 300 Americans still behind enemy lines awaiting a trip out of Afghanistan. – READ MORE
---
Unvetted Afghan refugees allowed to leave Wisconsin military base unsupervised: Rep. Tiffany – Rep. Tom Tiffany, R- WI, discussed his recent trip to Fort McCoy, an Army installation in central Wisconsin, in an appearance on "Tucker Carlson Tonight" Monday, where he sounded the alarm over insufficient security on the Wisconsin military base that currently houses more than 2,000 Afghan refugees.
"It appears the Biden administration is doubling down by bringing people who are unvetted into our country," Tiffany told Carlson. – READ MORE
---
'I Hope You Burn in Hell!' Families of Slain Servicemembers Recall Raw Response to Joe Biden at Dover Ceremony – President Joe Biden's appearance at the dignified transfer of remains of the 13 soldiers slain in Afghanistan on Sunday was sharply criticized, according to accounts of the ceremony by family members.
One woman screamed at Biden across the airport tarmac, "I hope you burn in hell! That was my brother," according to Mark Schmitz, the father of 20-year-old Lance Cpl. Jared Schmitz, who was killed in the suicide bombing attacks outside the Kabul Airport, speaking to the Washington Post. – READ MORE
---
Another Gold Star Mom Blasts Biden: He 'Rolled' His 'F***ing Eyes' Like He Was 'Annoyed With Me' – Shana Chappell, the mother of Marine Corps Lance Cpl. Kareem M. Nikoui, slammed President Joe Biden in a post on social media for the way that he acted when the two met and for how he acted during the dignified transfer of the 13 slain U.S. service members.
Chappell wrote on Facebook that she was able to get "5 inches from" Biden's face and look him "straight in the eyes" and "have words with" him. – READ MORE
---
Japan Suspends Another 1 Million Moderna Doses Over Contamination Concerns –Japanese authorities suspended another 1 million doses of Moderna's COVID-19 vaccine on Aug. 29 at distribution centers in two regions over contamination concerns, according to local governments.
The latest suspension comes a day after officials reported that two men in their 30s died after receiving doses from other tainted Moderna lots placed under investigation—around 1.63 million doses—earlier this month. – READ MORE
---
First Death in New Zealand Linked to Pfizer COVID-19 Vaccine: Ministry – New Zealand's health ministry on Monday reported the country's first death linked to the Pfizer COVID-19 vaccine.
The Ministry of Health, in a release, said it wants to "ensure that health care professionals and consumers remain vigilant and are aware of the signs of myocarditis and pericarditis" after a woman died following the administration of the Comirnaty Pfizer vaccine. – READ MORE
---
Two High-Level FDA Vaccine Officials Stepping Down Soon: Spokeswoman –  Two senior Food and Drug Administration (FDA) vaccine regulators are planning to leave the agency in the coming weeks, said the FDA on Tuesday.
The regulator is "confident in the expertise and ability of our staff to continue our critical public health work, including evaluating COVID-19 vaccines," FDA spokeswoman Stephanie Caccomo said in a statement to news outlets in confirming the planned departures of Dr. Marion Gruber, the head of the FDA's Office of Vaccines Research and Review (OVRR), and Gruber's deputy, Dr. Philip Krause. – READ MORE
---
Hawaii Lt. Gov. Suggests Labor Day Lockdown, Forcing People To Stay Home All Weekend – Hawaii Lt. Gov. Josh Green (D) suggested the state could enter a 72-hour stay-at-home lockdown over Labor Day weekend after the Aloha State reported a record high number of COVID cases.
To be clear, the record high in Hawaii amounted to 1,678 cases out of a state population of nearly 1.5 million. That number also includes "a partial catch-up of reporting after one lab experienced system errors from Aug. 15 to Aug. 25," the Associated Press reported. Hospitalizations in Hawaii remain steady at around 410 to 420 COVID-19 patients. There were two deaths on Sunday and a total of 25 in the past week. – READ MORE
---
San Diego County Board of Supervisors to Declare COVID "Misinformation" a Public Health Crisis – The San Diego County Board of Supervisors is set to vote on a resolution Aug. 31 that will seek to declare COVID-19 "misinformation" a public health crisis and create methods to combat it.
The resolution, which is expected to pass in the Democratic-led board, was introduced by Chairman Nathan Fletcher in response to a slowing-down of vaccination rates, which the resolution claims is due to alleged misinformation. – READ MORE