Report: Chartered Planes Leave Kabul with Hundreds of Empty Seats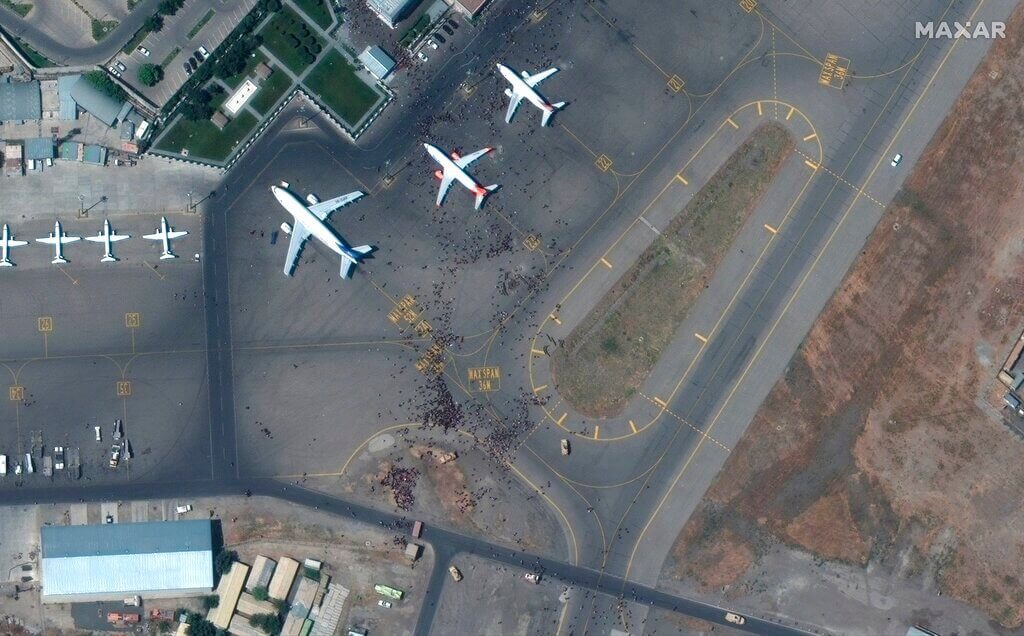 Charter flights leaving Hamid Karzai International Airport in Kabul, Afghanistan, have reportedly left hundreds of seats open onboard.
A Washington-based development firm, Sayara International, which has worked in Afghanistan, set up plans to try and take 1,000 Afghan refugees to Uganda last week, Wall Street Journal reported, since Uganda offered their country as a sanctuary for Afghans.
The company's co-founders, George Abi-Habib, said the company charted three flights but ran into multiple obstacles. According to Scott Shadian, the CEO of Sayara, the Marines at the airport had refused to let Afghans in that had seats on the three planes inside the airport.
The organization apparently also asked its partners to "help fill an urgent cash shortfall" before they could fly, Shadian said. Abi-Habib added that one woman from Uganda crawled through sewage pipes to get into the airport for the plane.
"One Ugandan woman had to crawl through a sewer pipe to get into the airport." Good recap of the Kabul evac effort ⁦@DionNissenbaum⁩ https://t.co/aKYxo62QEg

— Neri Zilber (@NeriZilber) August 25, 2021
After being unsuccessful in getting more people onto the flights, a 345-seat plane left Kabul airport with only 50 passengers aboard, WSJ reported. – READ MORE