Latest Supply Chain Crisis Could Threaten Global Stash Of Food, Energy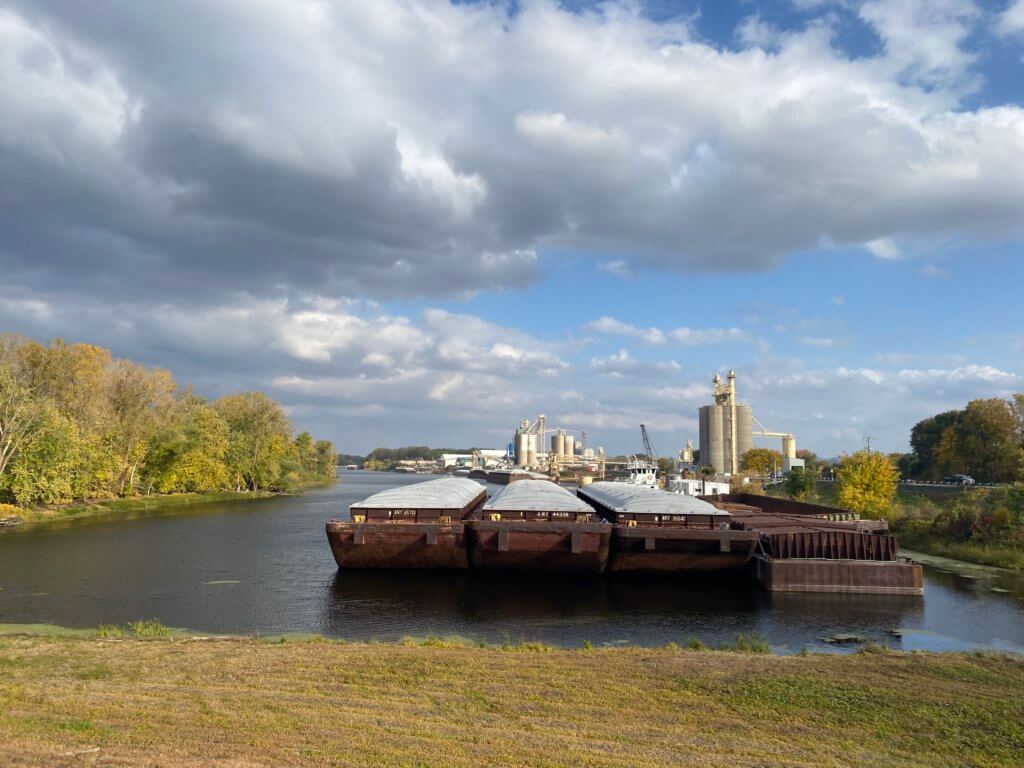 You probably do not spend much time thinking about barges. This is something that you ought to change.
The barge industry is quite important. It's crucial for moving aluminum, petroleum, fertilizer and coal, particularly on the Mississippi River and its tributaries. About 60% of the grain and 54% of the soybeans for U.S. export are moved via the noble barge. Barges touch more than a third of our exported coal as well.
Right now the barge industry — and all of us who depend on its wares — is mired in a crisis. Water levels on the Mississippi River Basin are at its lowest point in more than a decade.
The timing for such a drought is pretty bad. Right now is harvest season, so farmers are looking to move their wares. Ongoing labor strife on the nation's railways also renders that backup network uncertain.
Halted or slowed barge traffic is worrisome for the world at large too. American exports of coal are key right now as Europe faces a massive energy crisis heading into winter. "Any snags threaten to disrupt trade at a time when coal demand is soaring as Europe weathers an energy crisis exacerbated by Russia's war in Ukraine," as Bloomberg reported on Oct. 6. – READ MORE