(FREE) PAINE IN THE MORNING: What you need to know this Tuesday – October 18, 2022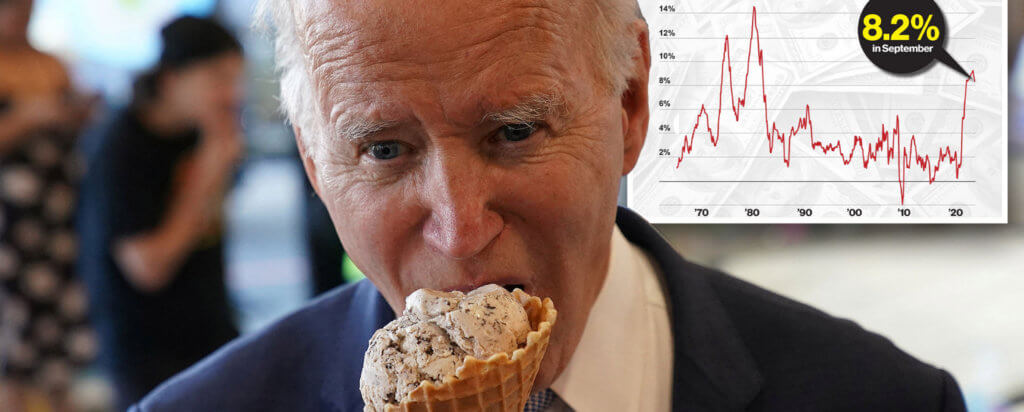 Here's what you need to know today, Tuesday – October 18, 2022.
There is also a full, ad-free video podcast of this broadcast available to Paine.TV members HERE.
Learn more about joining our community HERE.
---
8.2 percent? Inflation rate MUCH higher for many essentials – The Consumer Price Index – a measure of the annual inflation rate – was 8.2% in September, a "hotter-than-expected" rate that was just below the 40-year high of 9.1% set earlier this year, according to the Bureau of Labor Statistics.
But Americans are well aware that the prices of many things upon which they rely have increased at a much higher rate. – READ MORE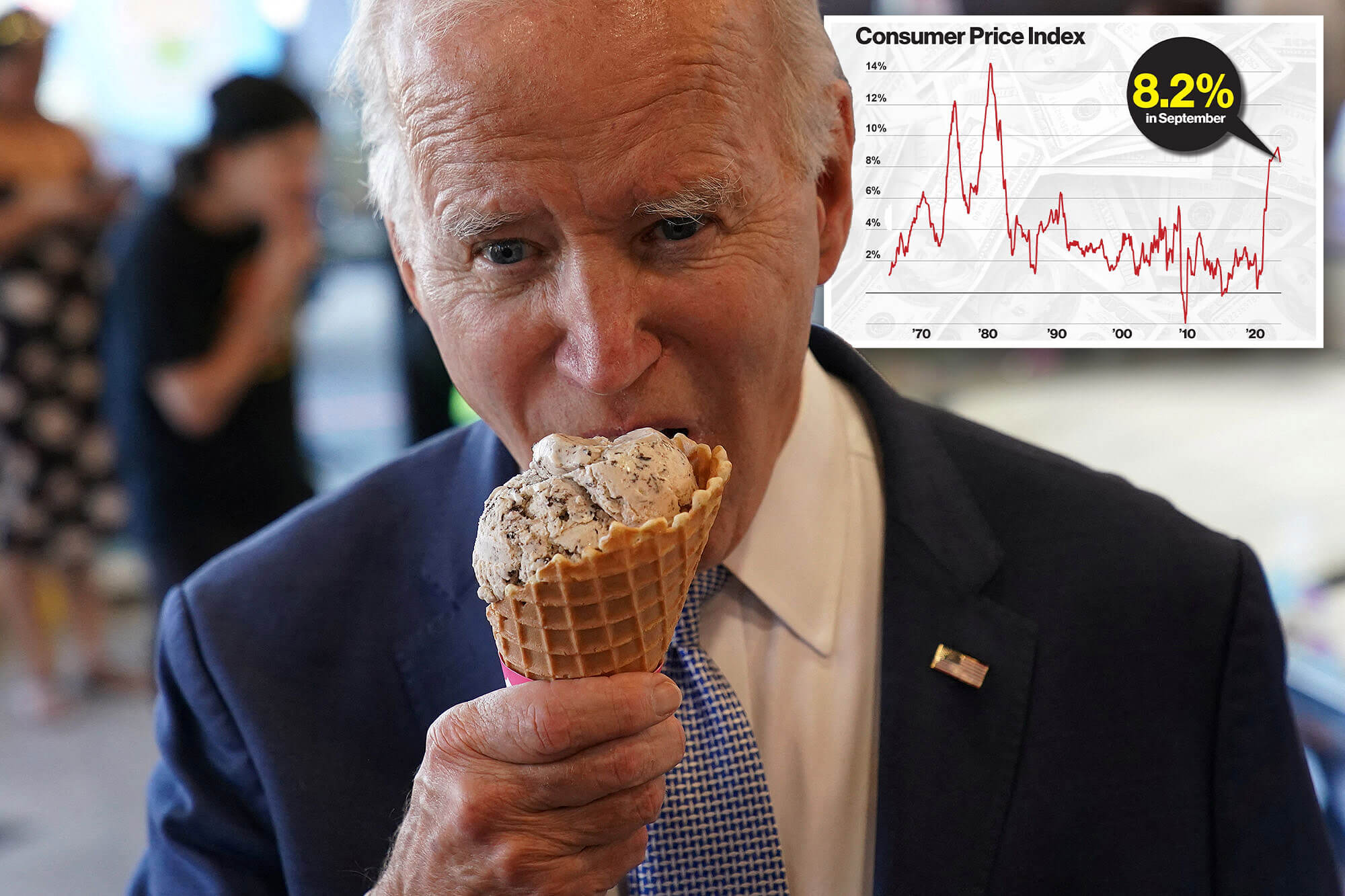 ---
Saudis confirm Biden pressured OPEC+ to delay oil cuts until after election – Saudi Arabia's foreign ministry issued a rare statement Wednesday confirming that the Biden administration pressured OPEC+ to delay oil production cuts until November.
The OPEC+ oil cartel, which includes Russia, slashed production by two million barrels per day (bpd) on Oct. 5 prompting the White House to threaten consequences for Saudi Arabia due to the ensuing jump in gas prices. The Saudi Foreign ministry responded on Oct. 12 with a lengthy defense of the decision, resisting pressure amid discussions with the U.S. to delay a decision until November, when it might be too late for the price hike to affect midterm election prospects, according to The Associated Press. – READ MORE
---
Analysis: Biden cuts Strategic Petroleum Reserve by 35 percent, presidential record – The U.S. strategic oil reserve, created to protect consumers against "economically threatening" disruptions in oil supplies, is now at its lowest level in 38 years.
That's according to a review of weekly stock reports by the U.S. Energy Information Administration (EIA). – READ MORE
---
Latest Supply Chain Crisis Could Threaten Global Stash Of Food, Energy –  You probably do not spend much time thinking about barges. This is something that you ought to change.
The barge industry is quite important. It's crucial for moving aluminum, petroleum, fertilizer and coal, particularly on the Mississippi River and its tributaries. About 60% of the grain and 54% of the soybeans for U.S. export are moved via the noble barge. Barges touch more than a third of our exported coal as well. – READ MORE
---
Alaska's snow crab season canceled for the first time ever, officials perplexed by mysterious disappearance of 1 billion crabs – A mysterious disappearance of an estimated 1 billion snow crabs has forced Alaska to cancel the winter snow crab season – the first time in state history.
On Monday, the Alaska Department of Fish and Game (ADF&G) canceled the entire 2022-2023 snow crab season. – READ MORE
---
Maintaining the Student Loan Forgiveness Application Will Cost an Estimated $100 Million – While the incredible costs of the Biden administration's federal student loan forgiveness plan are widely known, yet another expense of the program is stirring controversy: maintaining the online application for loan forgiveness is expected to cost nearly $100 million annually.
This latest expense—not included in the Congressional Budget Office's recent estimate of the program's cost to taxpayers—is yet more evidence that sweeping student loan forgiveness will end up doing considerable economic harm. – READ MORE
---
The Subsidy King Is Back: Elon Musk Asks Pentagon to Pay for Starlink Internet in Ukraine –
Elon Musk's SpaceX is telling the U.S. government that it can no longer pay for Starlink terminals to help Ukraine's war effort, and is asking that the Department of Defense to pick up the tab to the tune of $124 million — just to cover service through the end of 2022.
SpaceX says it has spent almost $100 million, and is "not in a position to further donate terminals to Ukraine, or fund the existing terminals for an indefinite period of time," according to a report by CNN. – READ MORE
---
US extends COVID public health emergency weeks after Biden declared pandemic 'over'  – The U.S. on Thursday extended the public health emergency status for the COVID-19 pandemic, weeks after President Biden's controversial remarks declaring the pandemic was "over."
The move extends the order through Jan. 11, 2023, as health officials warn once more of a winter surge.
In recent weeks, children have returned to schools, and state and local leaders have loosened or done away with coronavirus-related restrictions. – READ MORE
---
Fauci denies responsibility for school closures in interview after recommending lockdown policies – Outgoing White House chief medical adviser Dr. Anthony Fauci denied responsibility for school closures during the pandemic, insisting in an interview on Sunday he had "nothing to do" with it.
Fauci, the director of the National Institute of Allergy and Infectious Diseases and the government's chief spokesman during the COVID-19 pandemic, was asked by ABC News' Jonathan Karl whether it was a "mistake" to keep schools closed for as long as they were. – READ MORE
---
Alberta's New Premier Says Unvaxx'd Are The "Most Discriminated-Against Group" She Has Seen – Alberta's new premier Danielle Smith says those who chose not to get a COVID-19 vaccine are the "most discriminated-against group" she has seen in her lifetime.
"The community that faced the most restrictions on their freedoms in the last year were those who made a choice not to be vaccinated," Smith said at her first press conference as premier on Oct. 11. – READ MORE
---
EU Prosecutor Opens Probe Into COVID Vaccine Purchases – Two weeks after Pfizer CEO bailed on EU testimony in the wake of a report highlighting a 'secretive' vaccine deal between himself and European Commission President Ursula 'missing texts' von der Leyen, the European Public Prosecutor's Office (EPPO) has opened an investigation into the EU's Covid-19 vaccine purchases, Politico reports.
EPPO, and independent EU body, is responsible for investigating and prosecuting financial crimes, including fraud, money laundering and corruption, according to the report. In its Friday announcement, the body did not specify who was being investigated, or which contracts were the subject of inquiry. – READ MORE
---
Moderna CEO Confirms New mRNA 'Injection' To Repair Heart Muscles After Heart Attack – The CEO of Moderna announced his company has a program that involves injecting messenger RNA (mRNA) into people's hearts following a heart attack.
"We are now in a super exciting program where we inject mRNA in people's hearts after a heart attack to grow back new blood vessels and re-vascularize the heart," Stephane Bancel, the CEO, told Sky News in a recent interview. – READ MORE
---
Two MSM Newspapers Admit Biden Lies But Declare That Doesn't Make Him A Liar – In a remarkable coincidence (unless the mainstream media gets together weekly to craft talking points to praise President Joe Biden), two top papers recently dropped stories declaring that Biden isn't a bald-faced liar.
Nope, he just "stretch[es] the available facts" and tells tales with the "factual edges shaved off." – READ MORE
---