Joe Biden Taps Australia for Emergency Baby Formula: Flying 1M+ Cans Across the Pacific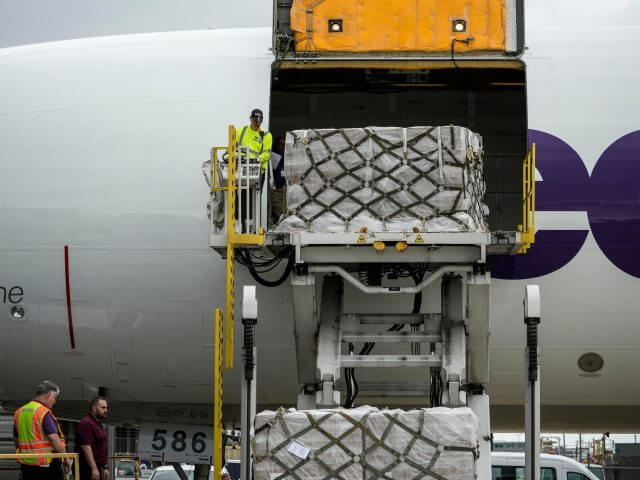 Joe Biden announced late Friday that Australia will ship more than 1.25 million cans of baby formula by the planeload to the U.S. to help address the nationwide shortage.
The varieties include "easy-digest" goat's milk, organic grass-fed cows milk and specialty formulas.
Biden tweeted news the Australian supplier would ultimately fly 22.5 million bottles of formula (there are 22 bottles of formula per can) some 9,700 miles across the Pacific Ocean at his request.
The development came after Jill Biden staged a media photo-op with pallets of baby formula flown in from Germany on Wednesday.
As Breitbart News reported, the First Lady said "as a mom and a nana," she understood what mothers and families were going through during the shortage.- READ MORE