(FREE) PAINE IN THE MORNING: 12 things you need to know this Monday – April 11, 2022

There is also a full, ad-free video podcast of this broadcast available to Paine.TV members HERE.
Learn more about joining our community HERE.
---
Two acquitted in alleged plot to kidnap Michigan Gov. Gretchen Whitmer, others to get new trial – A jury has acquitted two men and failed to reach a verdict for two others accused of plotting to kidnap Michigan Gov. Gretchen Whitmer (D).
The Grand Rapids jury found Daniel Harris and Brandon Caserta not guilty on all charges and were unable to come to a decision on the charges against Adam Fox and Barry Croft, resulting in a mistrial. Fox and Croft can be tried again, WDIV-TV reports. – READ MORE
---
Judge Acquits January 6 Defendant: 'Reasonably Believed' Capitol Police Let Him In Building – On Wednesday, a federal judge acquitted a January 6 defendant on all charges after ruling that the New Mexico man "reasonably believed" he was allowed to enter the Capitol building during the protest against the 2020 election results after being let in by United States Capitol Police officers.
Judge Trevor McFadden "issued the verdict from the bench after hearing testimony without a jury in the case against Matthew Martin," The Washington Post reported. – READ MORE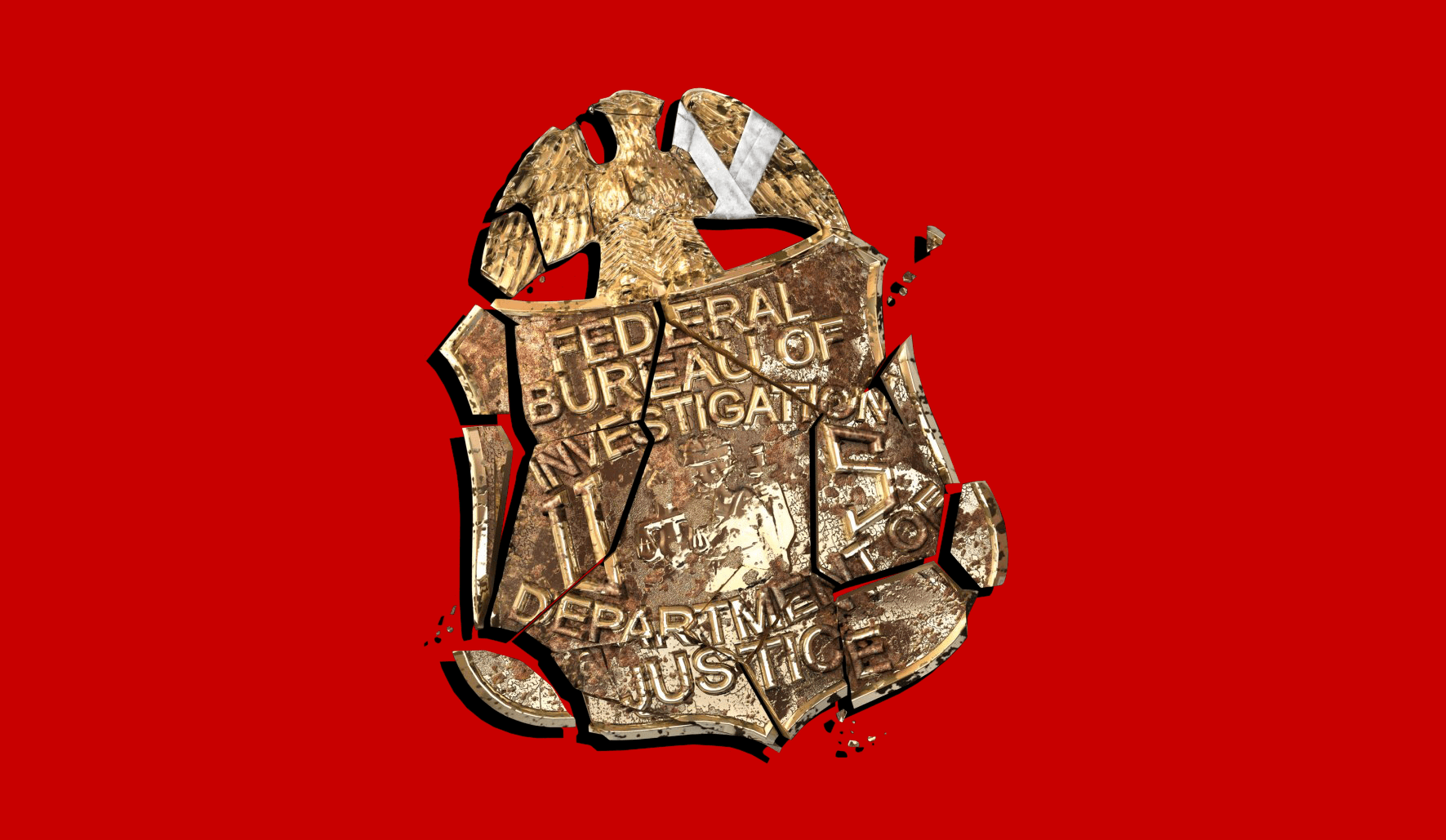 ---
January 6 Protestor Who Avoided Jail Says She Racked Up Legal Fees Nearly Equal To Yearly Income – A Capitol riot defendant who pleaded guilty to one misdemeanor after initially facing roughly 20 years in prison for a felony charge told The Daily Wire that she spent close to $70,000 on legal fees, plus the $5,500 she was ordered to pay to the government. The defendant said in an interview that this combined amount is what she nearly makes annually as a florist.
Jenny Cudd, who was charged under a statute in the U.S. code with obstruction and four other charges, was sentenced to two months probation in March. She pleaded guilty to entering and remaining in a restricted building, a trespass offense, after her involvement in the January 6 Capitol riot. – READ MORE
---
Janet Yellen Expects 'Enormous Economic Repercussions' From Ukraine Invasion – Treasury Secretary Janet Yellen predicted that the world will see "enormous economic repercussions" from the Russian invasion of Ukraine.
In prepared remarks delivered on Wednesday to the House of Representatives' Committee on Financial Services, the Biden administration official began by affirming the importance of international financial institutions — such as the International Monetary Fund and World Bank — as "critical to addressing the challenges we face today," such as recovery from COVID-19 and climate change. – READ MORE
---
America's Largest Farm Cooperative Warns Sanctions May Spark Fertilizer Shortages –America's largest farmer cooperative sounded the alarm Wednesday about possible disruptions of fertilizer supplies from Russia due to Western sanctions on Moscow.
CHS Inc., the largest agricultural cooperative in the US, said in an SEC filing that it's concerned about obtaining Russian fertilizer because of sanctions making it "more expensive and difficult to do business with Russia." – READ MORE
---
American Airlines To Offer Bus Service In Place Of Connecting Flights Due To Soaring Gas Prices, Pilot Shortage – As gas prices continue to rise into the peak driving (and flying season), expect to see more bizarre twists in conventional behavior… like airlines offering bus service in place of connecting flights.
Take American Airlines, which according to the Associated Press is "expanding" its network into and out of Philadelphia with a new bus service that will connect the carrier's hub with two other airports in the region. Starting in June, the company will begin offering buses as connecting flights to and from Philadelphia International Airport with both Lehigh Valley International Airport and Atlantic City International Airport. – READ MORE
---
Supply chain crisis: 'Shocking' national baby formula shortage forces rationing at major retail chain – There is a national shortage of baby formula, which has forced a large retail chain to impose rationing on the important product for infants.
The supply chain crisis has prompted Walgreens – the second-largest pharmacy store chain in the United States behind CVS – to limit the amount of baby formula that customers can purchase. A spokesperson for the national drugstore chain told CBS MoneyWatch that customers may only buy three infant and toddler formula products per transaction. Walgreens – which operates approximately 9,021 drugstores in all 50 states – said the reason for rationing is because of "increased demand and various supplier issues." The restrictions are already in effect at stores. – READ MORE
---
9000+ U.S. Flights Delayed, 1100+ Canceled Friday-Saturday; Storm Threatens Next Week's Travel Plans – Flight delays and cancellations continue to plague the travel industry as over 6,700 flights within, into, or out of the United States were delayed Friday.
The delays were accompanied by 714 cancellations in the U.S. and 2,970 cancellations worldwide. Moreover, 17,314 total flights worldwide were delayed Friday, flight-tracking site FlightAware reported. In terms of airlines, Southwest saw the most delays with 1,348, followed by Delta's 629. Of JetBlue flights, 599 flights took off later than scheduled, totaling 55 percent of its scheduled trips. Spirit Airlines saw delays on 378, or 46 percent, of its flights, while 539 of United's flights were delayed. – READ MORE
---
A 7-foot-tall robot at Dallas Love Field is watching for unmasked travelers and curbside loiterers – Yes, those 7-foot-tall machines at Dallas Love Field are watching you. They want to make sure you're wearing a mask if you're boarding a flight or not parking too long at the curb if you're picking up a returning traveler.
Love Field is testing out two Security Control Observation Towers at the airport, one near baggage claim and another near security checkpoints, to figure out whether robotic assistants can both help customers get around and warn passengers who are breaking rules. The robots can also airport security and operations in case more help is needed. – READ MORE
---
DEA warns of 'nationwide spike' in fentanyl-related mass-overdose deaths, as border crisis rages – The Drug Enforcement Administration is warning of a "nationwide spike" in fentanyl-related mass overdoses as it says the drug is killing Americans at an "unprecedented" rate – deaths that top Republicans are tying to the ongoing crisis at the southern border.
"The DEA is seeing a nationwide spike in fentanyl-related mass-overdose events involving three or more overdoses occurring close in time at the same location," the agency said in a letter to federal, state and local law enforcement. – READ MORE
---
Microplastics Found In Lung Tissue Of Living Humans For First Time: Study – Researchers have discovered microplastics deep in the lungs of living humans for the first time.
Scientists at Hull York Medical School in England published their findings in the journal Science of the Total Environment, the first such study to show microplastics in the lung tissue of live people. – READ MORE
---
Pfizer Hired 600 Employees Due To 'Large Increase Of Adverse Event Reports': Document – Pfizer hired 600 employees in the months after its COVID-19 vaccine was authorized in the United States due to the "large increase" of reports of side effects linked to the vaccine, according to a document prepared by the company.
Pfizer has "taken a multiple actions to help alleviate the large increase of adverse event reports," according to the document. "This includes significant technology enhancements, and process and workflow solutions, as well as increasing the number of data entry and case processing colleagues." – READ MORE
---