(FREE) PAINE IN THE MORNING: What you need to know this Wednesday – December 14, 2022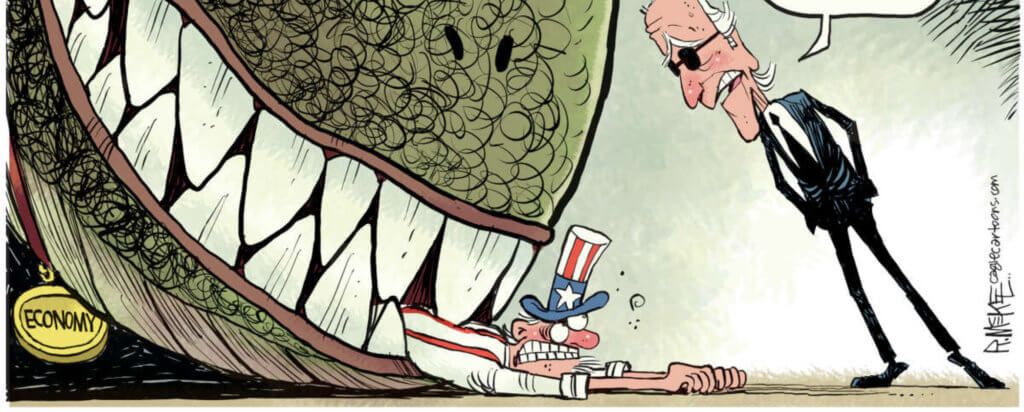 Here's what you need to know today, Wednesday – December 14, 2022.
There is also a full, ad-free video podcast of this broadcast available to Paine.TV members HERE.
Learn more about joining our community HERE.
---
Eight Fresh Charges Filed Against Former FTX CEO Sam Bankman-Fried – Sam Bankman-Fried, the disgraced founder and former CEO of cryptocurrency exchange FTX, was hit with a host of fresh charges Tuesday relating to possible financial crimes and campaign finance violations.
A major allegation centers on the prospect he may have been pivotal in the spectacular implosion of FTX and willingly concealed its problems from the public and investors. – READ MORE
---
Yellen Predicts 'Much Lower Inflation' in 2023. She's Usually Wrong. – Treasury secretary Janet Yellen said Sunday that she expects "much lower inflation" within the next year. But the Cabinet appointee has been consistently—and baselessly—optimistic about inflation since she joined the Biden administration.
"I believe by the end of next year you will see much lower inflation, if there's not an unanticipated shock," Yellen said in a Sunday appearance on 60 Minutes. The secretary cited reductions in shipping costs and delivery lags as evidence that high prices will soon be in the rearview. – READ MORE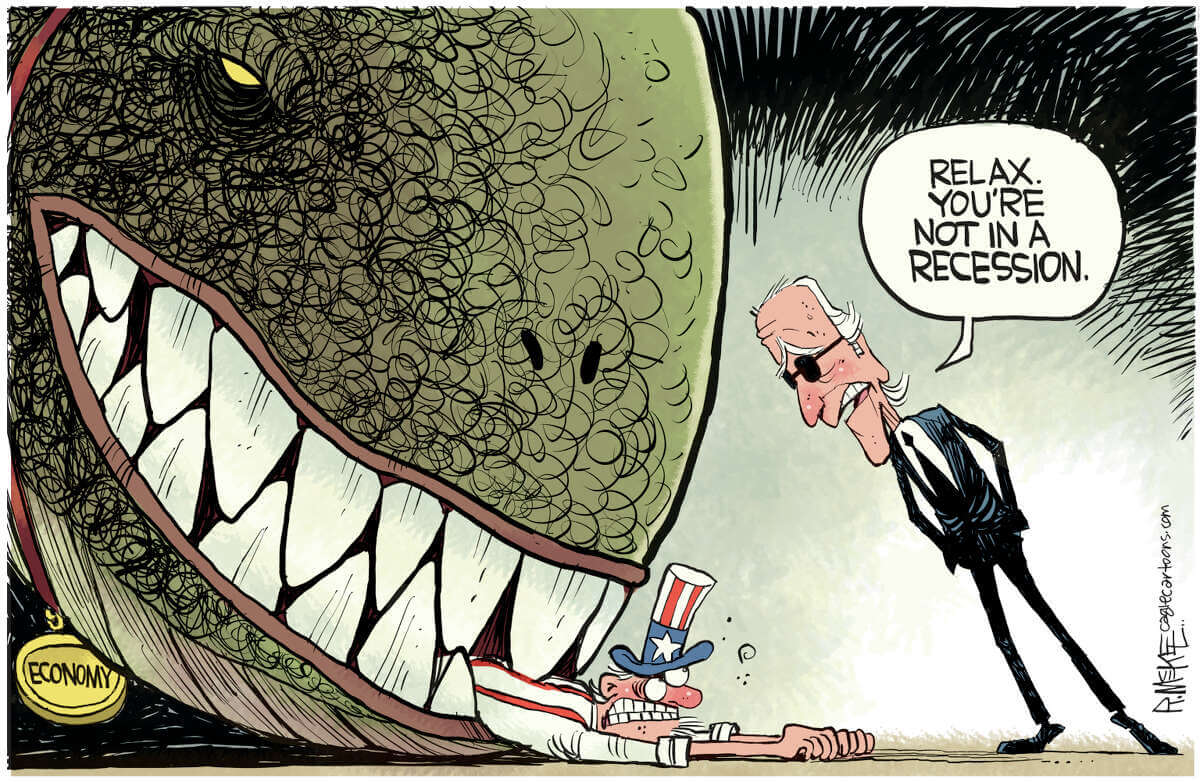 ---
How Much Has Bidenflation Cost You? You Probably Don't Want to Know – Since Joe Biden took office, inflation has become a huge problem for Americans. But, just how much has it cost us?
E.J. Antoni, an economist, estimates that the typical American household has lost more than $7,000 owing to inflation and rising interest rates. – READ MORE
---
The Government Hasn't Learned a Thing From the Baby Formula Shortage – Earlier this year, a baby formula shortage caused panic around the nation. While temporary FDA approval of several foreign brands helped to increase formula supply, millions of families could soon be thrown back into uncertainty as the FORMULA Act, which eliminated tariffs on formula imports, is set to expire at the end of this month.
The expiration of the FORMULA Act will mark a return to an anti-market policy which is likely to rapidly increase the price of imported baby formula. As U.S.-manufactured formula supplies are still down—though notably better than during the height of the shortage—the return of tariffs could soon cause a major uptick in the number of families struggling to find enough formula to feed their children. – READ MORE
---
Fuel Shortage Hits Major US Airport – Officials Warn of Travel Disruptions – Ripple effects of a fuel shortage at Orlando's airport will be felt for the next few days by travelers flying into or out of the Florida destination.
The Federal Aviation Administration has alerted airlines that Orlando International Airport is running low on fuel, according to USA Today. – READ MORE
---
$36 Billion Biden Bail-Out Rescues Pensions Of Truckers And Other Union Workers – President Joe Biden Thursday announced a $36 billion bail-out of financially troubled pension plans covering some 350,000 union members, including many truck drivers.
The funds are part of $80 billion for multi-employer pension funds included in the American Rescue Plan, which was approved in 2021 to help stave off the fiscal impact of the COVID-19 pandemic. Some of those funds will be used to shore up the Teamsters' Central States Pension Fund, which includes employees and retires in more than 1,000 companies. – READ MORE
---
Canada Euthanized 10,000 People in 2021 – Tom Leonard has filed a report for the Daily Mail in which he states that, last year, 10,000 people in Canada ended their lives via euthanasia. You have probably already heard the story of disabled veteran Christine Gauthier, who petitioned the government for a stairlift and was offered euthanasia as an alternative. But Leonard also highlights the story of Alan Nichols of British Columbia. He had depression and non-life-threatening medical conditions. Alan was hospitalized because it was feared he might attempt suicide. He asked his brother Gary to help him leave the facility. One month later, Alan submitted a euthanasia request. The reason? Hearing loss. Gary said that his brother was essentially put to death. – READ MORE
---
Federal Pandemic Program Forgave $809 Million In PPP Loans To White-Shoe Law Firms: Watchdog – Federal officials forgave $809 million in Paycheck Protection Program (PPP) loans handed out during the COVID-19 pandemic in 2020 to more than 100 of the nation's top law firms and another $635 million given to hundreds of elite accounting offices, according to a new analysis of government spending to be made public on Dec. 2.
As described by the Department of Treasury, the PPP was established in 2020 to provide "small businesses with the resources they need to maintain their payroll, hire back employees who may have been laid off, and cover applicable overhead." – READ MORE
---
Congress Has a New Scapegoat for COVID Fraud: Banking Apps – App-based financial service firms like PayPal and Square have revolutionized how American consumers and businesses move money around—and now, they're being blamed for COVID-19 relief fraud.
Yes, really. In a congressional report published last week, lawmakers on the Subcommittee on the Coronavirus Crisis say widespread fraud in the Paycheck Protection Program (PPP), which was supposed to pay shuttered businesses to keep employees on the payroll during the pandemic, should spur calls for new regulations on so-called "fintech" companies. – READ MORE
---
Zelensky Names Price for Ukraine's Winter Survival: Seeks $840+ Million in Donations – President Volodymyr Zelensky on Tuesday put a price on how much is needed for Ukraine to survive the winter, pleading some 800 million euros (U.S.$840+ million) is necessary to help his country survive Russia's bombing of its civilian infrastructure.
The call comes as Moscow has switched tactics since October when it began airstrikes targeting Ukraine's energy network, plunging millions into cold and darkness at the onset of winter. – READ MORE