(FREE) PAINE IN THE MORNING: What you need to know this Monday – November 21, 2022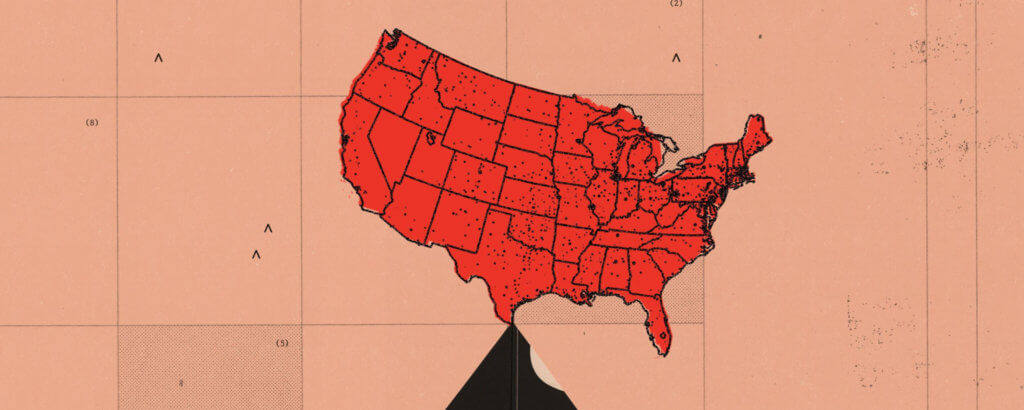 Here's what you need to know today, Monday – November 21, 2022.
There is also a full, ad-free video podcast of this broadcast available to Paine.TV members HERE.
Learn more about joining our community HERE.
---
Expert Who Oversaw Enron Bankruptcy Says He's Never Seen 'Such a Complete Failure' as FTX – John Ray III, the newly appointed CEO of FTX who previously oversaw the restructuring of the infamous energy company Enron, says that he has never before seen "such a complete failure" of corporate controls as he has with FTX.
CNBC reports that FTX Chief Executive Officer John Ray III was blunt in a declaration to the U.S. Bankruptcy Court for the District of Delaware, stating that "in his 40 years of legal and restructuring experience," he had never seen "such a complete failure of corporate controls and such a complete absence of trustworthy financial information as occurred here." – READ MORE
---
The Five Wildest Things in the FTX Bankruptcy Filing – The new CEO of FTX, John Ray, III, revealed several wild and shocking items found in the collapsed company's bankruptcy filing, which include the founder and former CEO Sam Bankman-Fried lending himself $1 billion, and FTX corporate funds being used to buy personal homes, among other things.
Here are five of the wildest things found in FTX's bankruptcy filing, according to a report by Market Watch. – READ MORE
---
Bankman-Fried Secretly Cashed Out $300 Million During FTX Funding Spree – … pilfered and pillaged the company with an $8 billion shortfall, moments ago the WSJ disclosed another nefarious, self-enriching scheme by the Bahamas-based sociopath. According to the Journal, besides commingling and stealing client funds, Sam Bankrupt-Fraud also lied to investors that FTX was holding a primary stock offering when it was really conducting a secondary.
When FTX raised $420 million from an array of big-name investors in October last year right around the peak of the crypto bubble, at an FTX valuation of $25 billion, the cryptocurrency exchange said the money would help grow the business, improve user experience and allow it to engage more with regulators. In other words, a pure primary offering. – READ MORE
---
FTX Founder and Democrat Super Donor Sam Bankman-Fried Lent *$1 Billion* to Himself Through His Hedge Fund – Disgraced cryptocurrency exchange FTX founder and Democrat super donor Sam Bankman-Fried lent $1 billion to himself through his hedge fund Alameda Research, which likely sourced the money from FTX customer funds.
On Thursday, it was revealed by FTX's new CEO John Ray, III that the collapsed company's bankruptcy filing shows it had lent billions of dollars in customer funds to Alameda Research. Among those loans, a staggering $1 billion was made to Bankman-Fried himself. – READ MORE
---
Disgraced Former FTX CEO, Democrat Super Donor Sam Bankman-Fried and Ukraine President Volodymyr Zelensky Scheduled to Appear at NY Times Event –Democrat super donor and disgraced former FTX CEO Sam Bankman-Fried is set to appear as a speaker for a conference held by the New York Times with Ukraine President Volodymyr Zelensky.
Besides having to apply to the Times' conference and pay a $2,499 fee to hear what the publication believes are "today's most vital minds," some speakers, including these two, have an apparent intertwined history. – READ MORE
---
FTX founder Sam Bankman-Fried's family boasts deep ties to Democrat power players – The family of Sam Bankman-Fried, the beleaguered founder of the now-bankrupt crypto exchange FTX, has significant ties to the Democratic establishment in Washington, D.C.
The FTX CEO's family — consisting of his parents, Joseph Bankman and Barbara Fried, and brother Gabe Bankman-Fried — has contributed hundreds of thousands of dollars to Democratic candidates and actively worked with left-wing organizations committed to supporting Democrats. The four appear to have had subtle influence on the Democratic establishment for the better part of a decade. – READ MORE
---
The COVID/Crypto Connection: The Grim Saga Of FTX & Sam Bankman-Fried – A series of revealing texts and tweets by Sam Bankman-Fried, the disgraced CEO of FTX, the once high-flying but now belly-up crypto exchange, had the following to say about his image as a do-gooder: it is a "dumb game we woke westerners play where we say all the right shibboleths and so everyone likes us."
Very interesting. He had the whole game going: a vegan worried about climate change, supports every manner of justice (racial, social, environmental) except that which is coming for him, and shells out millions to worthy charities associated with the left. He also bought plenty of access and protection in D.C., enough to make his shady company the toast of the town. – READ MORE
---
Pentagon Fails 5th Consecutive Audit Amid Ukraine Oversight Concerns – Amid concerns about the lack of oversight for US arms pouring into Ukraine, the Pentagon's comptroller said that the department has failed its fifth consecutive audit.
The Pentagon began independent financial audits in 2017 and has failed everyone since. Pentagon Comptroller Mike McCord told reporters that things didn't look much different in the audit from the previous year and that it was "not the progress I would have hoped for." – READ MORE
---
U.S. Reverses Course, Now Says It Will Pay Climate Extortion Money to Poorer Nations – Wealthy nations will create a "loss and damage" fund that will provide money to countries that have suffered from climate-related "disasters" such as droughts or hurricanes, according to a draft proposal seen by Reuters. However, most of the details of the financial framework will be decided and agreed upon in 2023 at the next COP conference that will take place in Dubai.
"There is only an agreement to agree next year, which is not an agreement," Energy and Environmental Legal Institute senior legal fellow Steve Milloy told the Daily Caller News Foundation. "This is a face-saving fake deal to keep stringing poor countries along in order to keep the Paris hoax alive." – READ MORE
---
UK Supermarkets Begin Rationing Eggs as Bird Flu and Inflation Ravage Supply –Supermarkets in the UK have reportedly begun rationing eggs as the supply of the staple food is drastically impacted by both bird flu and the ongoing inflation crisis.
Rampant inflation and the ongoing bird flu epidemic have reportedly drastically impacted the supply of eggs in Britain, with multiple businesses in the country now reportedly rationing the food item as a result of a lack of availability. – READ MORE
---
FDA approves bizarre lab-grown 'meat' for human consumption! – Years ago, one of the fast-food burger chains in America had a slogan, "Where's the beef?", which made suggestions that there was more meat in ITS burgers than in its competitors'.
Now there could be a slogan: "Where are the amino acids and fatty acids." – READ MORE
---
Protesters Set Fire To Iconic Home Of Islamic Republic Founder Ayatollah Khomeini – A major development Thursday and Friday in Iran strongly suggests the protests crisis is escalating and will grow more violent, as hundreds of demonstrators set their sights on the historic and iconic "house of Ruhollah Khomeini" – the revolutionary hardline Islamic cleric credited with founding and leading the Islamic Republic.
The "anti-hijab" protests which have raged for two months are now attempting to destroy the republic's most sacred symbols, after a Tehran court began handing out the country's first death sentences to protesters, or "rioters" as state authorities have called them. – READ MORE