(FREE) PAINE IN THE MORNING: What you need to know this Thursday – February 2, 2023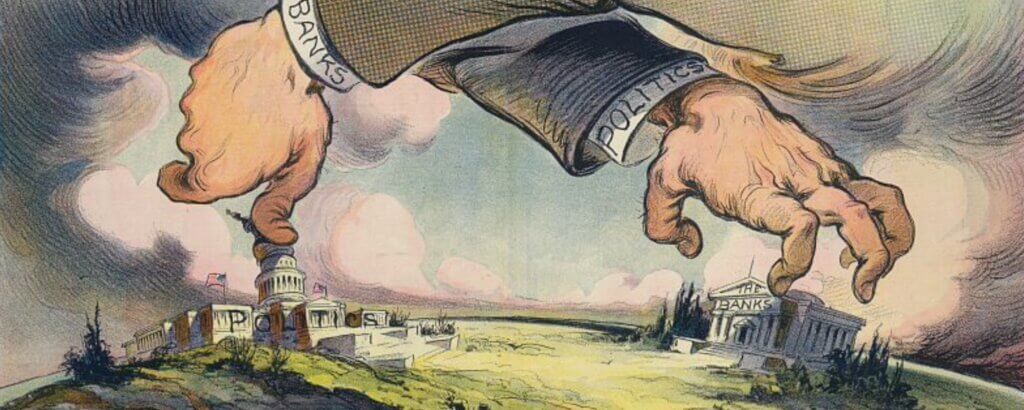 Here's what you need to know today, Thursday – February 2, 2023.
There is also a full, ad-free video podcast of this broadcast available to Paine.TV members HERE.
Learn more about joining our community HERE.
---
Fed Hikes 25bps As Expected, Maintains Hawkish "Ongoing Increases" Language – The Fed hiked rates by 25bps to the 4.5%-4.75% target range.
The key sentence was unchanged (leaving "increases" (plural) in is hawkish)…
"The Committee anticipates that ongoing increases in the target range will be appropriate in order to attain a stance of monetary policy that is sufficiently restrictive to return inflation to 2 percent over time."
This language suggests The Fed is inclined toward quarter-point rate hikes at next two meetings in March and May, rather than toward a pause after March. – READ MORE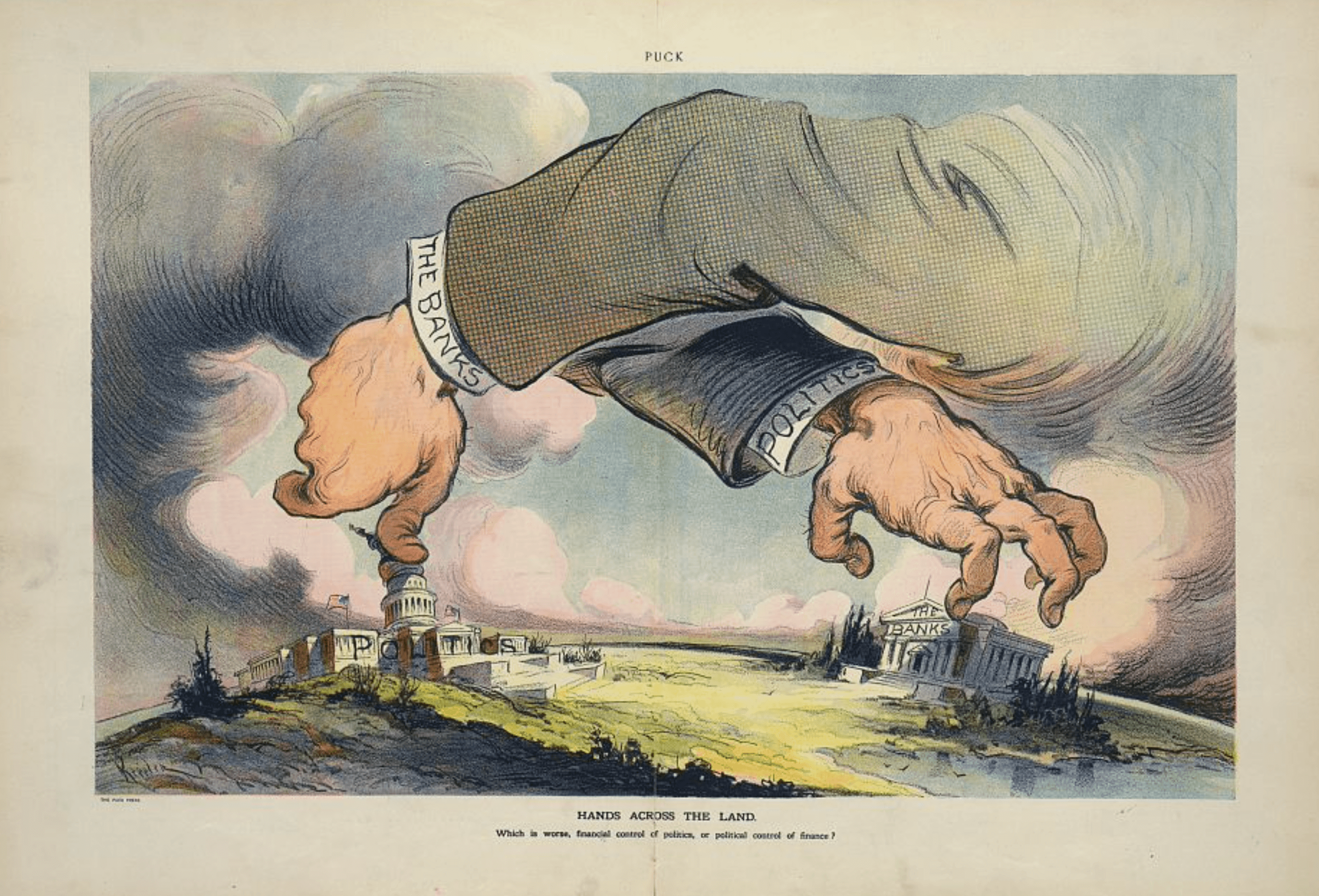 ---
Cardboard Box Demand Plunging At Rates Unseen Since The Great Recession –Demand and output for cardboard boxes and other packaging material fell sharply in the fourth quarter of 2022, according to data released by the American Forest & Paper Association and Fibre Box Association on Friday.
It's the latest indicator that consumer demand is eroding following the pandemic. Dwindling savings, inflation, rising interest rates and fears of a recession may all be swaying consumers to spend less. – READ MORE
---
Lowe's Attempts to Thwart Rampant Theft by Developing High-Tech System That's 'Invisible' to Customers – Home improvement retailer Lowe's is rolling out a new concept in retail theft prevention that relies on technology to allow shoppers to touch and not just look when they want to buy power tools.
Project Unlock is a proof-of-concept system as Lowe's looks for ways to stop theft without locking up everything before it walks out the door, Lowe's Chief Digital and Information Officer Seemantini Godbole said, according to Fox Business. – READ MORE
---
Water War Looms in the West: Cailfornia vs. Everyone over Colorado River – A major conflict is brewing between western states that rely on the Colorado River for their water supply, with California holding out against an agreement by six other states to share the burden of drought more equitably.
The context: an ongoing drought amid increasing water use demand that has left many states' reservoirs at dangerously low levels. Environmentalists blame climate change; whatever the cause, the crisis is real. – READ MORE
---
Meet the Liberal Climate Scientist Biden Tapped to Serve on His Intelligence Advisory Board –  President Joe Biden's latest addition to a prestigious board of intelligence advisers is a liberal climate scientist who said she experienced an "acute mental health crisis" and "could not get out of bed" following the 2016 election of former president Donald Trump.
Biden on Thursday tapped Brown University climate scientist Kim Cobb to serve on the President's Intelligence Advisory Board, the White House announced in a press release. While past presidents have used the board to probe high-profile national security threats and intelligence failures, it's unclear whether Cobb will be able to stomach such sensitive and unsettling information. – READ MORE
---
Biden poses in electric car packing higher carbon footprint than a gas-powered SUV – President Joe Biden took to Twitter Monday to promote his administration's new electric vehicle tax credits, posing in a car which is responsible for more greenhouse gas emissions on average than smaller gas-powered cars.
Roughly 60% of power generated in the U.S. is generated by burning fossil fuels, the Hummer EV Pickup that Biden was photographed in is responsible for, on average, 341 grams of carbon dioxide per mile, according to the American Council for an Energy Efficient Economy (ACEEE). However, the Hummer EV Pickup is responsible for roughly 50 more grams per mile of carbon dioxide emissions than the Toyota RAV4 SUV and BMW 3 sedan, and roughly 70 grams more than the Toyota Corolla, according to Quartz. – READ MORE
---
Brother of Top Biden Aide Seeing Green as President Gives 'Free Publicity' To Client – Critics slammed President Joe Biden on Monday for giving "free publicity" to General Motors with a tweet featuring the company's electric Hummer. But the president's promotion actually cost the company a pretty penny.
General Motors has paid Jeff Ricchetti, the brother of longtime Biden confidant and White House counselor Steve Ricchetti, $460,000 to lobby Congress and the White House on electric vehicle tax incentives since the president took office. Biden was promoting his administration's electric vehicle tax credit with Monday's tweet, which featured a photo of the president behind the wheel of a GMC Hummer EV Pickup Edition 1. – READ MORE
---
Judge: Mysterious People Who Bailed Out Disgraced FTX Boss Sam Bankman-Fried Should Be Named – A U.S. judge said on Monday that the names of the two people who bailed disgraced FTX CEO and Democrat super donor Sam Bankman-Fried out of jail should be made public. The move comes after Bankman-Fried's lawyers tried to keep the names of those who paid his bail anonymous.
While U.S. District Judge Lewis Kaplan has ruled in favor of disclosing the names, he has put his ruling on hold pending an expected appeal, according to a report by Reuters. – READ MORE
---
FTX Bankruptcy Filing Shows Extent of Democrat Super Donor Sam Bankman-Fried's Influence Peddling Campaign – The recent bankruptcy filing of cryptocurrency trading giant FTX has revealed the full scope of the influence-peddling campaign run by disgraced CEO and Democrat super donor Sam Bankman-Fried.
The Intercept reports that the ongoing bankruptcy proceedings of cryptocurrency giant FTX have revealed further details about how the company spent money on consultants, think tanks, and other business relationships at the direction of disgraced CEO and Democrat super donor Sam Bankman-Fried. A document containing a list of the company's former suppliers and investors, known as the creditor matrix, sheds light on how FTX used its wealth to acquire prestige and powerful allies. – READ MORE
---
Chinese Companies Are Buying American Military Academies, Lawmaker Warns – Chinese firms with ties to the Chinese Communist Party have in recent years purchased American military academies that operate military officer training programs.
In 2015, a member of the Chinese People's Political Consultative Conference, which serves as the Chinese Communist Party's political advisory board, purchased Donald Trump's alma mater, the New York Military Academy, for $16 million dollars. Conference member Mo Tianquan secured the purchase after a bidding war with another Chinese conglomerate. – READ MORE
---
'We Found No Misuse Of US Funds In Ukraine', US Treasury Says (With Straight Face) – And now for some Tuesday humor, brought to you by the US Treasury Department, which sees no indication whatsoever that US funds have been misused in Ukraine, following last week's massive political shake-up wherein some dozen top Ukrainian officials were booted from their posts amid persistent corruption, embezzlement and fraud allegations so glaring it even shocked the Ukrainians.
"We have no indication that U.S. funds have been misused in Ukraine," Treasury spokesperson Megan Apper said in Treasury's first comments since the 'shock' resignations. – READ MORE
---
Ukraine Scores 33/100 on Corruption in Annual Report, Near Bottom Third out of 180 Countries – Ukraine scored 33 out of 100 on corruption in 2022, which puts the country near the bottom third out of 180 countries scored, according to the annual Corruption Perceptions Index (CPI) published this week by non-profit Transparency International.
Out of 180 countries scored, Ukraine was the 116th most corrupt, according to the yearly ranking published on Tuesday.- READ MORE