(FREE) PAINE IN THE MORNING: What you need to know this Monday – November 14, 2022
Here's what you need to know today, Monday – November 14, 2022.
There is also a full, ad-free video podcast of this broadcast available to Paine.TV members HERE.
Learn more about joining our community HERE.
---
Troubled crypto boss Sam Bankman-Fried, who lost $15B in a week, funneled millions to Dems, far-left causes – Sam Bankman-Fried, the now-bankrupt founder of crypto exchange FTX, is a prolific donor of Democratic candidates and liberal causes, and infused at least $38 million into left-wing groups during the 2022 election cycle.
Bankman-Fried was the second-largest contributor to Democratic-affiliated political action committees (PACs) and organizations, behind only liberal financial magnate George Soros, who donated nearly $127 million during the midterm cycle, according to Federal Election Commission (FEC) data. However, the collapse of FTX this week has called into question Bankman-Fried's finances. – READ MORE
---
Bankman-Fried 'Lent' Billions In Customer Funds To His Trading Firm, Setting The Stage For Implosion – Alameda Research – Sam Bankman-Fried's (SBF) FTX-affiliated crypto hedge fund – "owed" FTX $10 billion after the exchange "lent" billions of dollars of sacrosanct customer assets to fund risky bets, just as we suspected… only even more!
That, as The Wall Street Journal reports, citing a person familiar with the matter, is what set the stage for the carnage and chaos across the crypto space that has happened in the past few days as the reality of FTX's alleged commingling of funds and massive shortfall became public thanks to Binance's CZ's due diligence and CoinDesk's reporting. – READ MORE
---
FTX Held Just $900MM In Liquid Assets Vs $9BN In Liabilities As Video Emerges Confirming Alameda Knew It Was Pilfering Client Funds – On Friday, we first learned courtesy of a mystery twitter account belonging to an anonymous FTX insider, that the now bankrupt crypto exchange held just $900 million in liquid assets (including, among other things, a $7.3 million online bet by Democrat megadonor Sam Bankman-Fried for Trump to lose).
Of the $900 million in liquid assets, the largest portion – or roughly half – was in the form of $470mn of Robinhood shares owned by a Bankman-Fried vehicle not listed in Friday's bankruptcy filing, which included 134 corporate entities. The liquid assets represent just 10% of the total assets (including $5.4BN in semi-liquid and $3.2BN in illiquid) and is a fraction of the $9 billion in liabilities at FTX which will now make their way through bankruptcy court for the next several years. – READ MORE
---
FTX Hit By Mysterious $662 Million Outflow Amid Revelation That SBF Implemented Bookkeeping "Backdoor" – Sam Bankman-Fried's now bankrupted crypto exchange FTX plunged into further chaos late Friday night and Saturday morning after the company detected unauthorized transactions.
Bloomberg said the exchange was "hit by a mysterious outflow of about $662 million in tokens in the past 24 hours." – READ MORE
---
United States Extends Pandemic Public Health Emergency for Twelfth Time – The United States is extending the coronavirus pandemic public health emergency through April, President Joe Biden's administration confirmed to CNBC on Friday.
The latest extension would be the 12th renewal since government officials first declared a public health emergency in January 2020, with renewals occurring every 90 days. – READ MORE
---
Sotomayor Lets NYC Vax Mandate for Public Workers Stand – Residents of the Big Apple have plenty to fear these days. Violent crime is one of those things. In fact, it is probably the most important thing. Just this past week, a man was arguing with a woman in a subway station in the Bronx. During the argument, the woman pushed the man into a group of three other men, who slashed his face with an ice pick. An ice pick? I thought those were only used by Victorian-era serial killers and psychopaths in movies. Where does one even get an ice pick these days? Last Friday, a woman who is a contract custodial cleaner was working on a subway platform in Lower Manhattan when a man walked up and for no apparent reason, beyond perhaps mental illness or sheer cruelty struck, her in the face with a metal pipe.
And while these stories from the New York Post highlight the now fact-of-life that residents of Gotham are not safe pretty much anywhere other than their own bathrooms, New Yorkers can take heart since they will be safe from the horrors of COVID-19, thanks to Justice Sonya Sotomayor. – READ MORE
---
Judge Quotes Pelosi in Striking Down Biden Student Debt Transfer, Says America 'Not Ruled by All-Powerful Executive' – Speaker Nancy Pelosi was quoted by a federal judge to put the nail in the coffin of President Joe Biden's student debt transfer program, adding the program violates fundamental safeguards of liberty in the Constitution, adding Americans "are not ruled by an all-powerful executive with a pen and a phone."
Job Creators Network (JCN) filed one of the challenges to Biden's $400 billion vote-buying program – which Tuesday's election numbers from college town seems to indicate was a huge success in that regard, making voters ages 18–29 the only age bracket to shift in Democrats' favor – that Judge Mark Pittman of the Northern District of Texas struck down Thursday. – READ MORE
---
Heat or Eat? Natural Gas Prices Set to Skyrocket This Winter on Biden's Watch –Another day, another terrifying development for struggling Americans on President Joe Biden's watch.
In addition to historically low levels of diesel fuel supply and depleted home heating oil reserves in the Northeast that will likely result in a literal winter of death for some, millions of American families will soon be forced to gather around the kitchen table for a depressing and scary conversation regarding how they'll afford natural gas this winter in Biden's America. – READ MORE
---
Biden Announces $500 Million Package to Finance Clean Energy in Egypt –President Biden announced Friday that the United States alongside the EU and Germany will finance and facilitate Egypt's clean energy transition for $500 million.
"I'm pleased to announce today, alongside the European Union and Germany, a $500 million package to finance and facilitate Egypt's transition to clean energy. This package will enable Egypt to deploy 10 gigawatts of renewable energy by 2030 while bringing offline 5 gigawatts of inefficient gas-powered facilities, reducing emission in Egypt and the power sector by 10 percent," Biden said at the 27th Conference of the Parties to the UN Framework Convention on Climate Change (COP27) in Sharm El-Sheik, Egypt. – READ MORE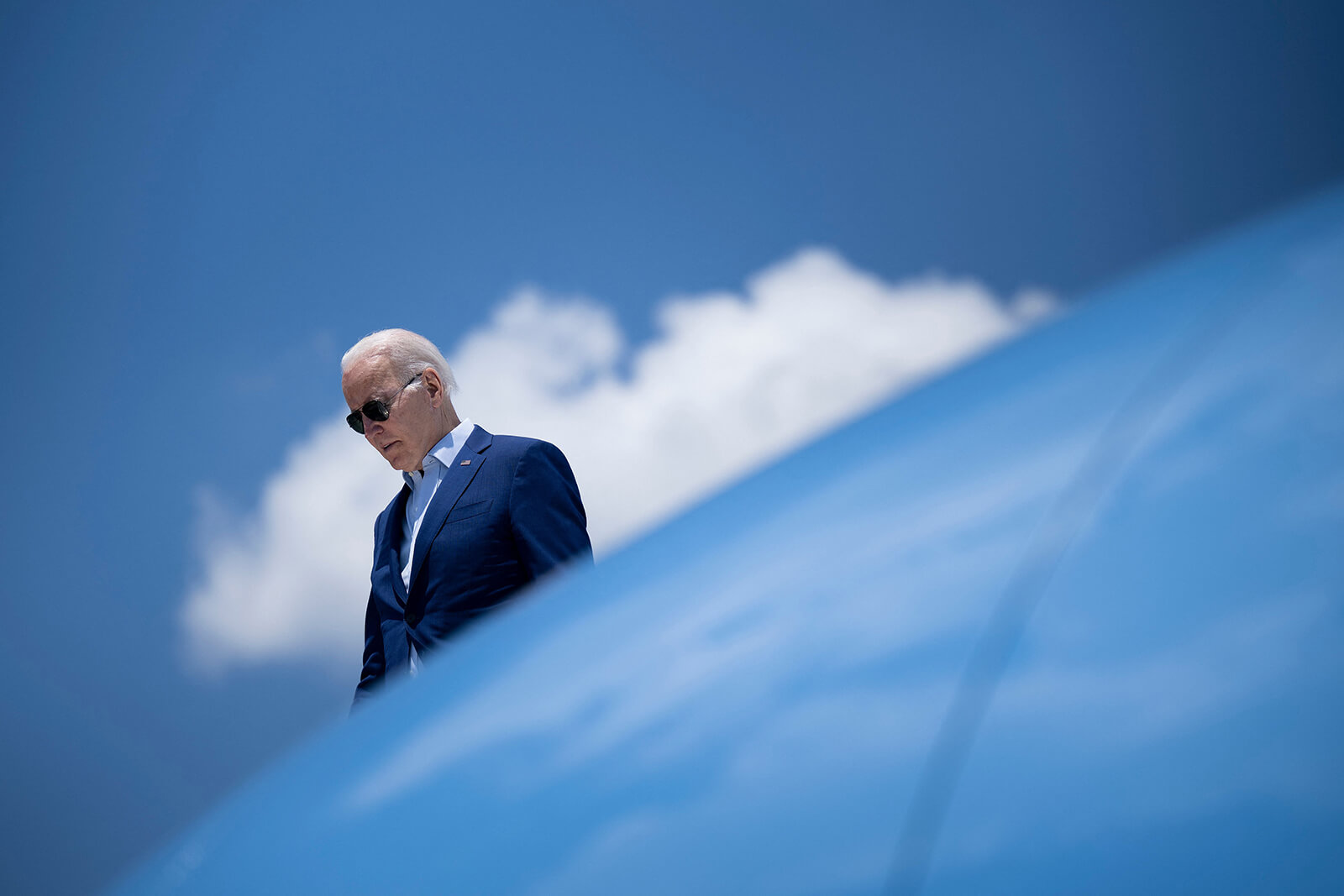 ---
UN to launch new platform to track methane emitters from space – Big emitters of the heat-trapping gas methane can expect a call from the United Nations starting next year, when the global body launches a new platform to combine existing systems for tracking the potent greenhouse gas from space.
The U.N. Environment Programme said Friday that the new Methane Alert and Response System — MARS for short — is intended to help companies act on major emissions sources but also provide data in a transparent and independent way. – READ MORE
---
Al Gore, Google line up behind database to track 'individual emitters' of CO2 –Former Vice President Al Gore and Google's nonprofit arm are funding Climate TRACE, an environmentalist nonprofit coalition that uses a satellite database to track "individual emitters" of greenhouse gases around the world.
Climate TRACE aims to track emissions from energy producers and other large sources of CO2 to fill "critical knowledge gaps" for governments and international bodies that rely on a "patchwork system" to monitor carbon emissions, according to its website. The nonprofit coalition uses satellite imaging remote sensing and artificial intelligence to track greenhouse gas emissions from electricity generation, manufacturing and road traffic. – READ MORE
---
Biden Boasts Ukraine Aid To Keep Flowing Even Through GOP-Led House – On Thursday the White House announced a new military aid package for Ukraine, which is to include anti-air defense systems, something which President Zelensky has continued pressuring his Western backers for.
National security adviser Jake Sullivan underscored the new proposed package includes "important air defense contributions" – namely the Hawk air defense systems as well as US Avenger which utilizes Stinger missiles. – READ MORE
---
US sending Ukraine another $400 million weapons package, bringing total to over $19 billion – The Pentagon announced another $400 million weapons package for Ukraine on Thursday as Russia ramps up attacks on critical infrastructure with winter getting closer.
The new aid includes four Avenger air defense systems, missiles for HAWK air defense systems, ammunition for High Mobility Artillery Rocket Systems, artillery rounds, and hundreds of grenade launchers. – READ MORE