Georgia Secretary of State: Herschel Walker, Raphael Warnock to Advance to Senate Runoff Battle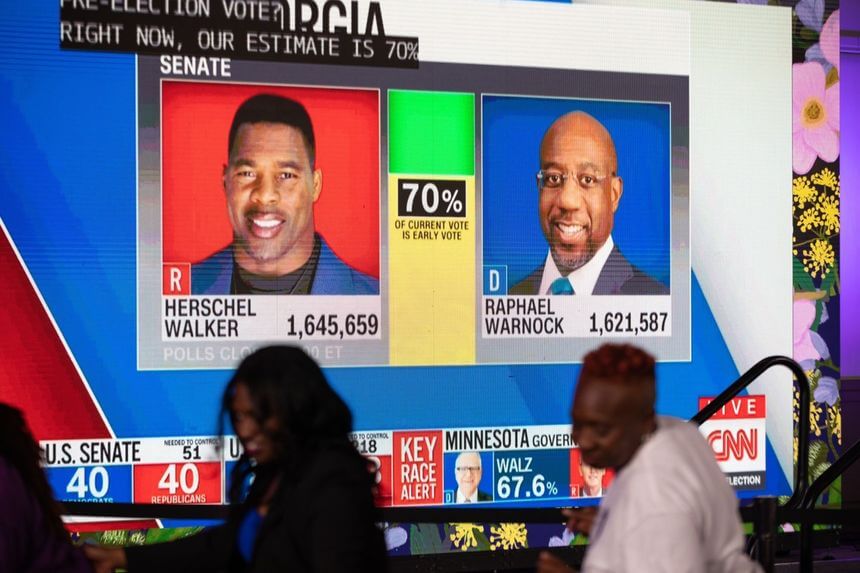 Neither Republican Herschel Walker nor incumbent Sen. Raphael Warnock (D-GA) was winning the U.S. Senate race in Georgia with a majority as of early Wednesday morning, and the two candidates are now headed for a runoff election on December 6, according to the secretary of state's office.
Warnock was beating Walker by a razor-thin margin of less than one percent with 97 percent of precincts reporting, according to the state's unofficial results.
Libertarian candidate Chase Oliver had two percent of the vote, enough to dent Walker's and Warnock's chances of crossing the 50 percent threshold required by state law to win the election outright.
Secretary of State Chief Operating Officer Gabriel Sterling wrote on social media shortly after 2:00 a.m., "While county officials are still doing the detailed work on counting the votes, we feel it is safe to say there will be a runoff." – READ MORE