(FREE) PAINE IN THE MORNING: What you need to know this Thursday – February 23, 2023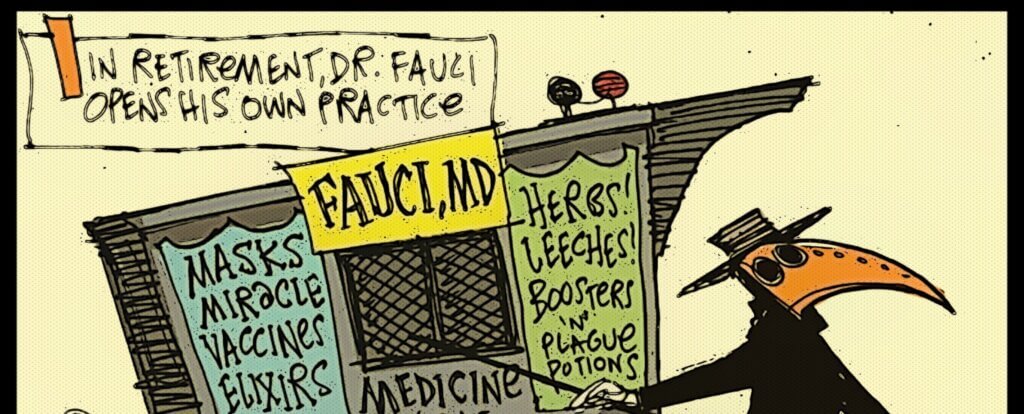 Here's what you need to know today, Thursday – February 23, 2023.
There is also a full, ad-free video podcast of this broadcast available to Paine.TV members HERE.
Learn more about joining our community HERE.
---
House Republicans Visit Kyiv: There Is 'Strong, Bipartisan Support to Give Ukraine Everything that It Needs' – House Foreign Affairs Committee chair Rep. Michael McCaul (R-TX) led several Republican lawmakers Tuesday on a trip to Ukraine where they expressed their support to President Volodymyr Zelensky and conducted oversight of military equipment.
Their meeting with Zelensky, as well as other Ukrainian officials, occurred in Kyiv, where Zelensky laid out a wish list of more powerful military items he said Ukraine needs for its war with Russia, according to a Foreign Affairs Committee spokeswoman who provided Breitbart News with details of the trip and excerpts of remarks that McCaul later gave at a press conference there. – READ MORE
---
China Says Ready To "Join Forces With Russia" To "Defend National Interests" As Putin Confirms Xi Visit – Despite all latest among Washington's repeat warnings to Beijing against strategic or military cooperation with Moscow, China is now pledging to "join forces" with "like-minded" partner Russia to defend national interests. The statement came by the close of the first day of the director of the Office of the Foreign Affairs Commission of the Communist Party of China's Central Committee Wang Yi's trip to Moscow.
"The People's Republic of China is ready to join forces with Russia to decisively stand up for national interests and promote mutually beneficial cooperation in all areas," Wang said Tuesday while meeting with Russian Security Council Secretary Nikolay Patrushev. On Wednesday he met with Russian President Vladimir Putin in what appeared a warm and cooperative visit. – READ MORE
---
WWII-Style Rationing of Meat, Clothing, and Energy Needed to Fight Climate Change, Say UK Academics –Governments should re-introduce rationing schemes on goods such as meat, clothing, and fossil feuls in order to mitigate the supposed dangers of climate change, researchers at a top British univiersity have demanded.
Acadamics at the University of Leeds have called for World War II-style government rationing in order to fight climate change, arguing that green agenda taxes are levied in a "slow and inequitable" manner and therefore the policy of rationing has been wrongly "neglected as a climate change mitigation policy option." – READ MORE
---
How Does This Happen? U.S. Military Email Server Was Exposed for Two Weeks –Why is it that we can't go more than a week without another Biden administration embarrassment?
On Tuesday, a top U.S. defense official verified to Fox News that a Department of Defense email server was left exposed for two weeks and that, as a result, internal emails were accessible without a password. – READ MORE
---
EU Bankers to Discuss Creation of Centralised Digital Currency in Secretive Meeting – Report – The creation of a Eurozone-wide digital currency is to be discussed at a secretive meeting of EU bankers this week, a report has claimed.
It is claimed that central bank tsars from across the European Union are to meet in Finland on Wednesday, where they will discuss the creation of a Eurozone-wide digital currency. – READ MORE
---
Techno-Hell: Vanderbilt Sends AI-Generated Email About Emotional Toll of Mass Shooting – This week in techno-hell, institutional emails you receive through your school or work, which already smack of insincerity, following mass-scale trauma might just be entirely synthetic, free of any and all human emotion. – READ MORE
---
Report: Facebook to Cut Thousands of Jobs in Latest Corporate Downsizing – Facebook-parent Meta Platforms Inc is planning a fresh round of job cuts in a reorganization and downsizing effort that could affect thousands of workers, the Washington Post reported on Wednesday. – READ MORE
---
America's electric vehicle dream plagued by massive number of broken charging stations – Electric vehicle drivers found that the nearest public charger was unusable in more than one in five charging attempts, according to an updated survey by J.D. Power, Kelley Blue Book (KBB) reported Tuesday.
J.D. Power had reported in August that 20% of more than 11,500 surveyed drivers failed to charge their vehicle at the nearest station in the first half of 2022, but the number climbed to 21% when data for the second half of 2022 was included, according to KBB. Customers reported software issues, vandalized chargers and payment processing problems as primary reasons for charging failures. – READ MORE
---
Minnesota Bar Owner Faces $350,000 In Fines For Defying State COVID-19 Restrictions – A Minnesota bar owner lost her business, liquor and food service licenses, and is facing up to $350,000 in fines for violating a governor's executive order. But the Minnesota Attorney General's lawsuit doesn't list any actual harm caused by her actions.
"I didn't break the law; I defied the executive order," Lisa Monet Zarza told The Epoch Times.
Zarza's attorney, Richard Dahl of Brainerd, Minnesota, did not respond to a request for comment by The Epoch Times. Nor did the Minnesota Attorney General's office. – READ MORE
---
Report: Lindsey Graham to Enjoy Taxpayer-Funded African Safari with Five Democrats – Sen. Lindsey Graham (R-SC) will reportedly enjoy a taxpayer-funded safari with five Senate Democrats during a trip in Africa, which includes the nations of Zambia, South Africa, Botswana, and Morocco.
The excursion appears to be under the guise of conducting "fact finding missions, focused on the fight against HIV/AIDS through site visits, meetings/briefings, and informal substantive meals designed to provide a frontline look at the impact of US Government investments in PEPFAR [U.S. President's Emergency Plan for AIDS Relief]," according to an itinerary obtained by Punchbowl News. – READ MORE
---
Clinton aide's death ruled 'suicide' despite tied to a tree, shot in chest – A former Clinton aide who signed Jeffrey Epstein into the White House multiple times was found dead in 2022 with a gunshot wound to his chest, an extension cord tied around his neck and attached to a tree.
No gun was found in the vicinity. – READ MORE