(FREE) PAINE IN THE MORNING: What you need to know this Monday – August 29, 2022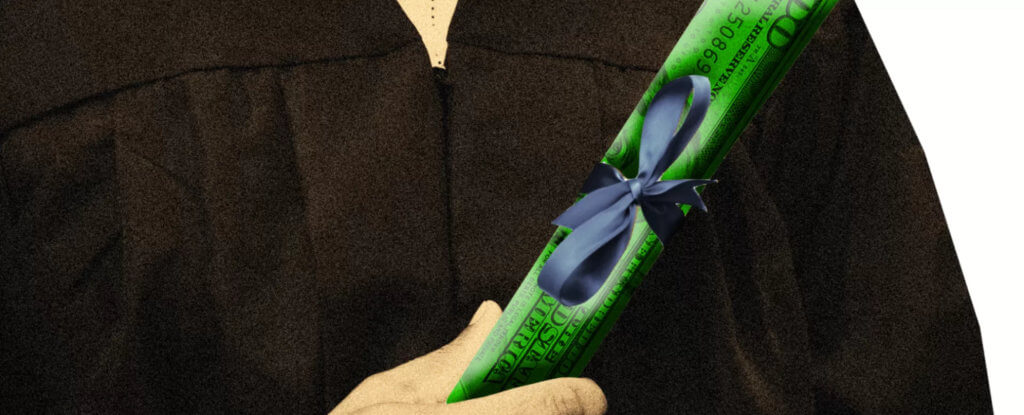 Here's what you need to know today, Monday – August 29, 2022.
There is also a full, ad-free video podcast of this broadcast available to Paine.TV members HERE.
Learn more about joining our community HERE.
---
Biden Student Loan Write-Off Plan Will Cost Over $1 Trillion, Not $300 Billion –Yesterday, Joe Biden announced a plan to write off $10,000 in student loans for most people who haven't paid off their student loans — and $20,000 in student loans for people who received Pell Grants. Biden's plan will increase inflation, inequality, tuition, and the national debt.
News articles have estimated the cost of Biden's plan at around $300 billion. But that's an underestimate. Earlier estimates of the cost of student loan forgiveness pegged its cost at $330 billion ($2,100 per taxpayer). But that was based on the assumption that a maximum of $10,000 would be written off, not the higher amount of $20,000, as Biden has now made clear will be written off for millions of student loan borrowers with Pell Grants. – READ MORE
---
Obama's Chief Economist Shreds Biden's 'Reckless' Student Debt Cancellation: 'Everyone Else Will Pay for This – The Harvard professor who headed the Council of Economic Advisers during the Obama administration torched President Joe Biden's student loan debt cancellation on Wednesday, calling it "reckless."
"Everyone else will pay for this either in the form of higher inflation or in higher taxes or lower benefits in the future," Jason Furman tweeted as part of a long thread on the subject. – READ MORE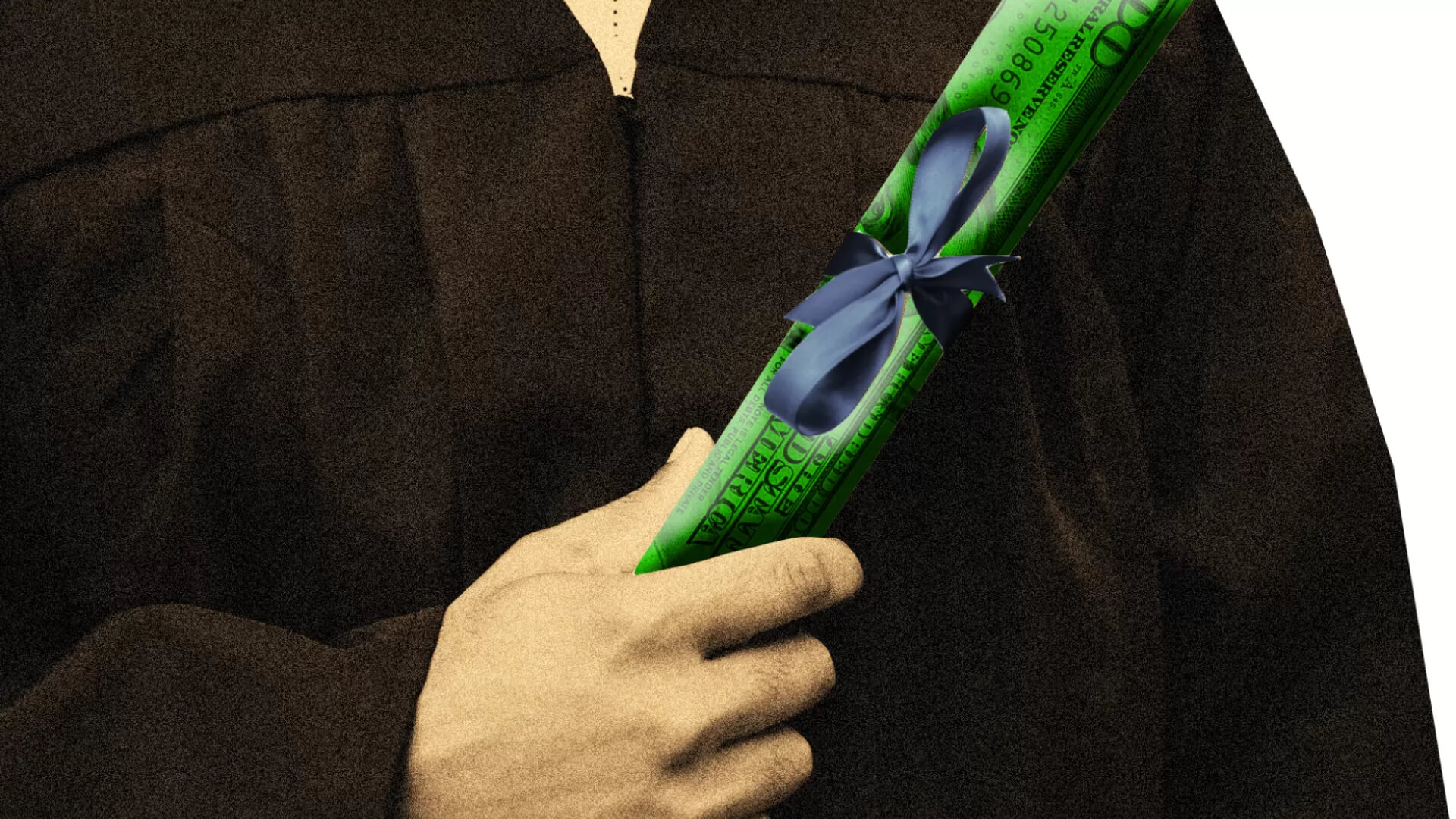 ---
California Regulators Approve Banning New Gas Car Sales – California regulators have approved a plan to ban the sale of new gasoline-powered vehicles by 2035 in a Thursday vote.
The California Air Resources Board's (CARB) rules will go into effect at incremental levels in 2026 before building to a 100% ban of new gas car sales in 2035. The state's move will likely affect the rest of the country since it sits as the largest automaker in the U.S. – READ MORE
---
Two More States Follow California's Ban On New Gas Cars –  Washington and Massachusetts are following a policy from California to ban the sale of new gasoline-powered cars by 2035.
Rules from the California Air Resources Board (CARB) require 35% of new vehicles to produce zero emissions by 2026 before rising to a 68% benchmark by 2030 and a 100% level by 2035. Both Washington and Massachusetts had enacted legislation conforming the states to recommendations from CARB as of 2019, according to the agency. – READ MORE
---
California's electric grid may not be ready for Gov. Newsom's ban on gas-powered cars –  On Thursday, California's Air Resources Board voted in favor of banning the sale of new gas-powered vehicles by 2035. All new cars, trucks, and SUVs will be required to run on electricity (32% of which is presently generated by natural gas in the state) or hydrogen. This comes as a result of Democrat Gov. Gavin Newsom's 2020 directive prompting regulators to pursue such a policy. It is unclear, however, whether the state's electric grid will be prepared for the transition.
Jack Brouwer, a professor of mechanical and aerospace engineering at the University of California Irvine, told CBSLA that the "grid does not currently have the capability to add millions of battery electric or even fuel-cell electric vehicles today." Whether it will be possible by 2035 will depend upon whether the state will make "reasonable investments in the grid to enable this to actually happen and to happen well." – READ MORE
---
California State Water Board Tells Ranchers To Stop Taking Water For Agriculture – Farmers and ranchers located near the Oregon state line in Northern California have been informed by the government to stop diverting water from a region dedicated to protecting fish.
On Friday, the State Water Resources Control Board sent a draft cease-and-desist order to the Shasta Water Association, informing the group they needed to stop collecting water from the Shasta River watershed, according to the Los Angeles Times. The group is an irrigation organization exempt from taxes and has around 80 members. – READ MORE
---
Kardashians & Kevin Hart Exposed Among LA County's Biggest Water-Wasters –Hollywood celebrities like to lecture average Americans about how they need to change their lifestyles to fight climate change. But many of these A-list celebs who preach Greta Thunberg's gospel of saving the planet often fail to live the eco-friendly lifestyles they advocate.
Last month, we revealed that Taylor Swift, Steven Spielberg, Kim Kardashian, and Oprah Winfrey, some of whom are so-called 'climate activists,' were top on the list of private jet polluters. – READ MORE
---
Rent Problems Escalate For Small Business Owners – 40% Can't Pay – Alignable's August Rent Report is out today and, unfortunately, rent problems among small businesses (SMBs) have just broken a new record for 2022. Some 40% of small business owners could not pay their August rent on time and in full, up 6% from July. (Prior to this, the highest rent delinquency rate in 2022 was 35%).
Beyond that, the 40% rent delinquency rate is the highest in nearly 18 months, reflecting the all of the forces hindering the recovery of many small businesses. – READ MORE
---
Major US Retailers Warn: Lower-Income Consumers Are In Trouble – President Biden and his top advisers have been adamant that the consumer is exceptionally strong this summer despite the economy slumping into a technical recession. Well, maybe in aggregate, the consumer appears healthy, but numerous retailers pointed out that less-affluent ones are tapped out.
Earlier this summer, we saw the first signs of consumer cracking as people maxed out their credit cards and depleted savings amid 16 months of tumbling real wages due to the highest inflation in forty years. – READ MORE
---
San Francisco Shop Owners Threaten To Stop Paying Taxes Unless City Tackles Crime, Homelessness – Business owners in San Francisco's Castro district have absolutely had it with the city's inaction over burglaries, vandalism, and violent homeless people camping on the sidewalks in front of storefronts and residences. – READ MORE
---
San Francisco spending millions to evict homeless it spent millions to house – San Francisco, California, has spent millions of dollars housing the homeless before spending more to evict them, again, according to recent documents obtained by the San Francisco Chronicle.
Since 2019, the city has spent over $160 million every fiscal year on "permanent supportive housing" – i.e. single-room-occupancy hotels (SROs) across the city – as part of Mayor London Breed's administration's response to the city's homelessness crisis, according to the documents obtained by the Chronicle. – READ MORE
---
DC mayor's 'no shots, no school' program postponed hours after separate COVID vaccine mandate struck down – Washington, D.C. is pushing back the enforcement date for a COVID-19 vaccine policy which requires that students over the age of 12 receive a coronavirus vaccine in order to participate in school.
Democrat Mayor Muriel Browser's administration previously had a "No Shots, No School" policy in place for the upcoming 2022-2023 school year at all schools within the District, meaning that students who are above the age of 12 would need to get the COVID-19 vaccine in order to attend school. – READ MORE
---