(FREE) PAINE IN THE MORNING: 9 things you need to know this Friday – August 13, 2021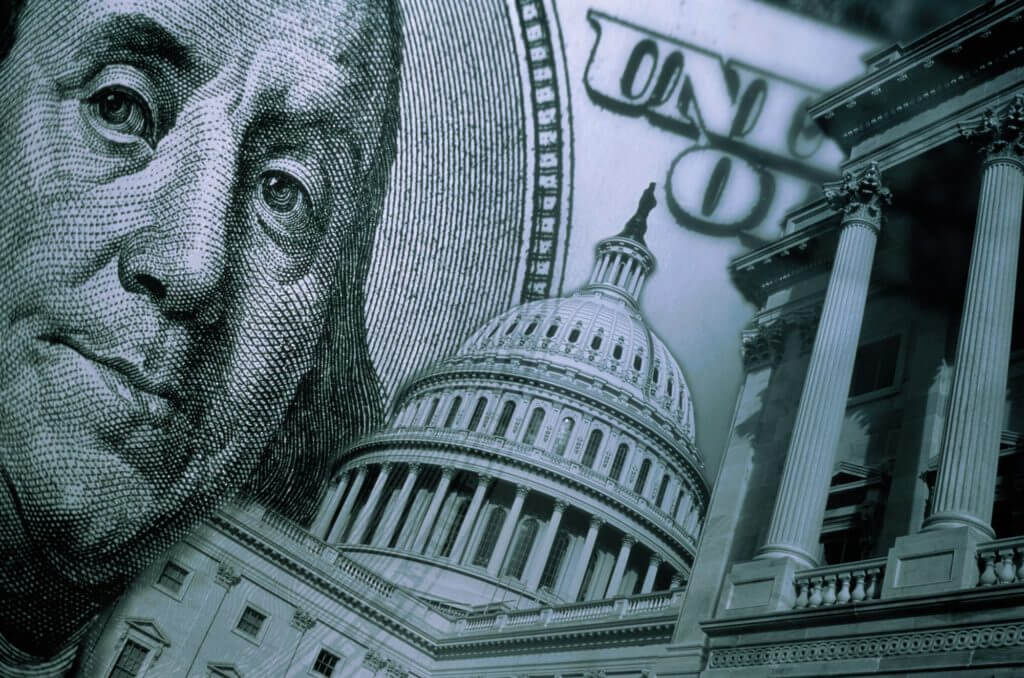 There is also a full, ad-free video podcast of this broadcast available to Paine.TV members HERE.
Learn more about joining our community HERE.
---
What's Inside Sen. Sanders' $3.5 Trillion Budget – On Aug. 11, Senate Majority Leader Chuck Schumer (D-N.Y.) publicly released the full text of Sen. Bernie Sanders' (I-Vt.) $3.5 trillion budget proposal. A few hours later, the Senate narrowly confirmed the budget 50-49. Now, the budget must win approval from the House of Representatives after they return from their recess.
The outline is expected to be the first step in the Democrats' ambitious plans for increased Federal spending on "human infrastructure," including education, health care, and housing initiatives. However, the resolution does not include an increase to the debt ceiling, setting the stage for another political battle when Congress returns. – READ MORE
---
State Governments Didn't Need Coronavirus Bailouts. They Got Billions of Dollars Anyway. – Warnings that state and local governments faced a fiscal calamity were predictably plentiful when it became clear in early 2020 that COVID-19 would cause major social and economic disruptions. Predictable because it has become gospel that the solution to an economic downturn is to have the federal government suck money out of the private sector, redistribute it to state and local governments minus a cut for all three levels of bureaucracy, and then spend the remainder—often wastefully—according to political desires and special interest dreams.
There were a few of us who argued that federal bailouts for state and local governments were both unnecessary and unwarranted. As it turns out, state and local tax revenues hardly collapsed. In fact, state and local tax revenues are up after a brief drop early in the pandemic. While state and local revenue levels are lower than pre-pandemic projections, state and local politicians have come away with more of their constituents' money to spend—hardly a calamitous outcome. According to the National Association of State Budget Officers, "state general fund spending is projected to grow 5.0 percent in fiscal 2022 compared to fiscal 2021 levels, with 39 states proposing spending increases according to governors' budgets." – READ MORE
---
Report: San Francisco to Require Vaccine Papers for Many Indoor Activities – San Francisco will mandate proof of full coronavirus vaccination for various indoor activities such as restaurants, bars, and gyms, according to a Thursday report. – READ MORE
---
Stanford joins list of colleges mandating weekly COVID tests for vaccinated students – Stanford University announced that it will require weekly COVID-19 testing for everyone who enters campus regardless of vaccination status.
"Weekly testing with Color Genomics will be required for all students living on campus, living in university provided off-campus student housing, or coming to campus, regardless of vaccination status," said Stanford Vice Provost for Student Affairs Susie Brubaker-Cole in in a letter to students announcing the decision Wednesday. – READ MORE
---
CNN Medical Propagandist: Kids In Schools Need Industrial Grade Masks, Weekly Tests –CNN's resident fear monger medical "expert" Dr. Leana Wen declared Tuesday that children returning to school need to be forced to wear industrial grade face masks and should be subjected to weekly COVID tests until they are fully vaccinated.
"This is now one of the most dangerous times in the pandemic when it comes to children because we have the more contagious Delta variant, we have surges, and we have so adults many letting down their guard, not wearing masks, not getting vaccinated. That's contributing to this really dangerous environment for children," Wen declared. – READ MORE
---
Philadelphia Mandates Employees Get the Jab or Wear Two Masks – Philadelphia has mandated city employees either get vaccinated or wear two masks starting September 1. The city has also mandated businesses require masks or proof of vaccination for patrons and employees, which became effective Thursday at midnight.
"I'm upset," Mayor Jim Kenney announced. "This amazes me that this is the most simple thing to do to keep yourself safe and your family safe and your community safe and people still refuse to do it. We know we need to take stronger steps to protect our residents." – READ MORE
---
Australian Capital Canberra Enters 7-Day "Hard" Lockdown, Joining Melbourne And Sydney – Just a few hours ago, the Australian capital of Canberra joined Sydney, Melbourne and their surrounding areas by entering a strict lockdown after public health authorities identified the city's first COVID case in a year. On Thursday, authorities confirmed another 3 cases, all linked to the first case. Meanwhile, health authorities in Australia have been tightening restrictions on travel, leaving some Aussies who live abroad trapped in their home country because of a few hundred COVID cases.
The Capital Territory's Chief Minister Andrew Barr announced earlier this week that the "hard" seven-day lockdown would begin at 1700 local time on Thursday (meaning it started a few hours ago). But judging by the repeated extensions in Sydney and Melbourne, the capital territory lockdown will likely remain in place for weeks, if not months. – READ MORE
---
'Just Like After 9/11': New Zealand to Close Borders for the Rest of the Year – New Zealand is closing its borders for the remainder of the year, continuing the country's embrace of a total isolationist strategy in its fight against the coronavirus.
On Thursday, New Zealand Prime Minister Jacinda Ardern said the country's borders "will never be the same after" the pandemic, likening the situation to the 9/11 attacks.  – READ MORE
---
Report: 'Confidential' Documents Reveal Pfizer Does Not Mandate Vaccines for Employees –Internal documents suggest the Pfizer, the drug manufacturer responsible for one the world's leading coronavirus vaccines, does not require coronavirus vaccination of its employees.
Images of a purported "confidential" Pfizer booklet written by Executive Vice President and Chief Human Resources Officer Payal Betcher indicate the company has defied President Joe Biden's push to have private companies mandate vaccination and only requires testing of its unvaccinated employees. – READ MORE
---
Pentagon Deploying 3,000 U.S. Troops Back to Afghanistan in 'Temporary' Mission – The Pentagon announced Thursday it will deploy three infantry battalions, or roughly 3,000 troops, to assist with the reduction of American civilians at the U.S. Embassy in Kabul, Afghanistan, and the evacuation of Afghan Special Immigrant Visa (SIV) applicants from the country.
The battalions are already in the region, Pentagon press secretary John Kirby said during a press conference. They will move to the Hamid Karzai Airport in Kabul within the next 24-48 hours. Two of the battalions are Marine battalions while the third is an Army battalion. They will join the 650 U.S. troops already in Kabul. – READ MORE