What's Inside Sen. Sanders' $3.5 Trillion Budget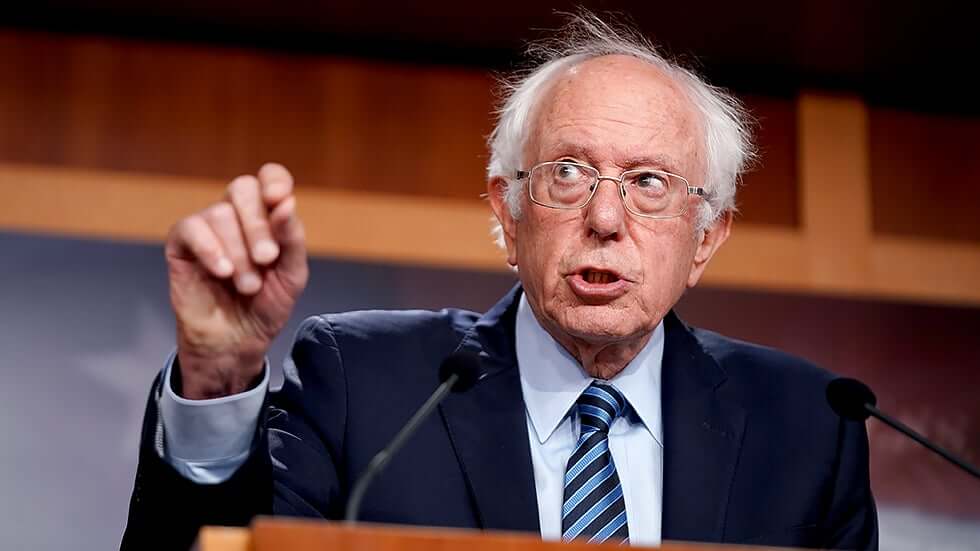 On Aug. 11, Senate Majority Leader Chuck Schumer (D-N.Y.) publicly released the full text of Sen. Bernie Sanders' (I-Vt.) $3.5 trillion budget proposal. A few hours later, the Senate narrowly confirmed the budget 50-49. Now, the budget must win approval from the House of Representatives after they return from their recess.
The outline is expected to be the first step in the Democrats' ambitious plans for increased Federal spending on "human infrastructure," including education, health care, and housing initiatives. However, the resolution does not include an increase to the debt ceiling, setting the stage for another political battle when Congress returns.
On Aug. 9, Sanders discussed the components of this ambitious plan on the Senate floor, saying that that the $3.5 trillion budget proposal and reconciliation bill would be "the most consequential and comprehensive piece of legislation for working people… that [the Senate] has addressed since Franklin Delano Roosevelt."
Some of the expenses in Sanders' budget are nothing new—around $800 billion annually for national defense, $70 billion annually for international affairs and foreign aid, $45 billion for research, NASA, and other scientific pursuits, and $20 billion in subsidies for farmers. Still, many of the expenses listed here are new and ambitious.
Citizenship for Illegal Immigrants
Sanders began his speech unveiling the budget by saying that the time "is long overdue for comprehensive immigration reform and a path toward citizenship for millions of undocumented workers and families in this country."
Giving citizenship to illegal immigrants has been a top priority for the Democratic Party since 2016. As part of this proposal, the party is doubling down on that by allowing for up to $107 billion in spending by the Judiciary Committee.
Free Child Care and Secondary Education
A large portion of the budget is devoted to education, with over $726 billion slated to go toward various programs like childcare, pre-K, and tuition-free community college.
Sanders criticized the state of childcare in the country and asserted that the legislation would ensure that "no working family in this country should be paying more than 7 percent for their childcare." Sanders said this would be accomplished through providing subsidies to parents to help them afford childcare and by providing higher wages to childcare workers.
The legislation would also provide free pre-K for 3- and 4-year-olds. "God didn't create an education system that begins in Kindergarten," Sanders explained.
Finally, the Democrats have no intention of forgiving student debt or making all public colleges and universities free, but the plan does provide for tuition-free two-year community college.- READ MORE