(FREE) PAINE IN THE MORNING: 13 things you need to know this Tuesday – June 21, 2022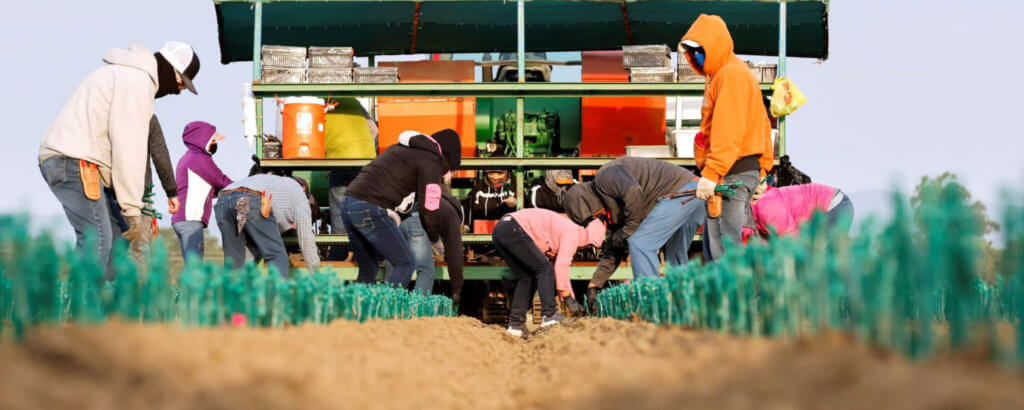 There is also a full, ad-free video podcast of this broadcast available to Paine.TV members HERE.
Learn more about joining our community HERE.
---
"We're Barely Making It": Furious Farmer Goes Viral Explaining Why Food Prices "Are Going To Go Up" – Last week we noted how US farmer sentiment plummeted in May – as producers have become anxious about their farm's financial health.
According to the monthly survey by Purdue University/CME Group, The rapid rise in production costs and uncertainty regarding the direction of input prices have been important contributors to the drop in sentiment. About 44 percent of farmers, according to the monthly survey, cited input costs as their biggest concern for the coming year, according to the Epoch Times. – READ MORE
---
"We Are Teetering On The Edge": Food Shortage Worries Mount As PA Farms "Crushed" By Record Diesel Prices – Pennsylvania farmers are being "crushed" by the record cost of diesel – so much so, that questions about a food crisis are starting to loom, the Morning Call reported.
One farmer in Lehigh County is quoted as saying: "I've got a tractor hooked up to my corn planter out here, no diesel fuel, and I can't afford to get any." – READ MORE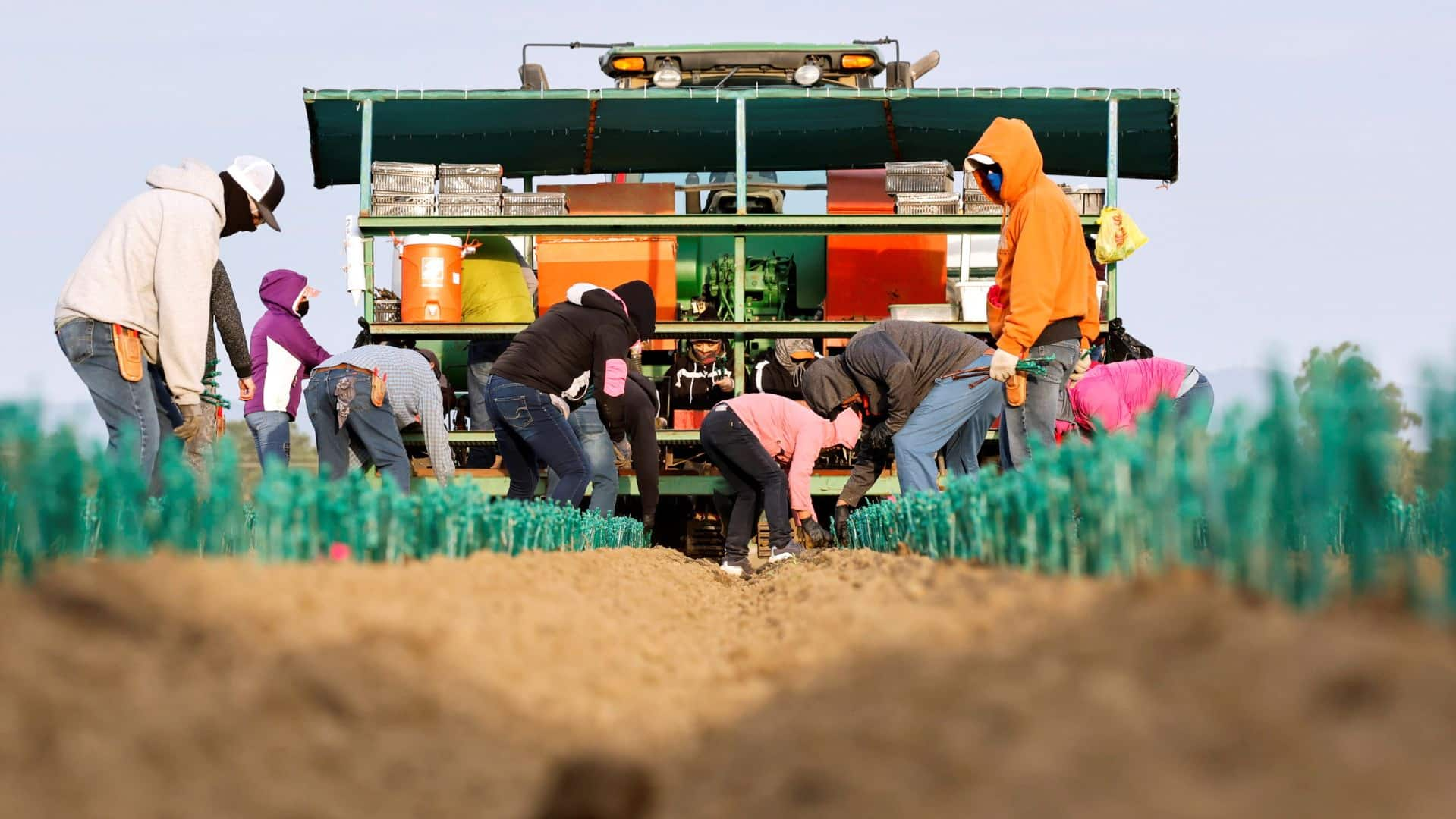 ---
Viral Video Appears To Show 100s Of Dead Cattle Hit By Kansas Heatwave – Chaos in food supply chains continues to worsen as thousands of cattle across Kansas have mysteriously died. Officially, at least 2,000 cattle died of "extreme heat and humidity" amid triple-digit temperatures, however skeptics aren't buying it as viral footage shows hundreds of cows laying upside down.
The high-end of estimates comes from Progressive Farmer Senior Editor Victoria Myers, who reports preliminary estimates from feedlot or feed yards that show 10,000 fat cattle across the state have died because of scorching hot weather. – READ MORE
---
Bank Which First Correctly Called 75bps Hike Now Sees 50bps In July Due To Economic Slowdown – One week ago, well before the WSJ's leaked flipflop on what the Fed will do, Barclays rates strategists Jonathan Millar and Ajay Rajadhyaksha were the first to correctly call a 75bps rate hike when 50bps was still the broad consensus. Well, moments after Powell proved them right, the Barclays duo came out with another report which maybe while not as remarkable is still quite noteworthy in its break from consensus. Indeed, with most banks now expecting the Fed's autopilot to kick in and for the Fed to keep hiking 75bps (even though Powell said not to expect 75bps moves to be common) with Goldman now calling for another 75bps in July, Barclays is once again taking the other side, and writes that "the Fed will go back to a 50bp hike in July, amid signs that consumption and the US housing market are slowing." – READ MORE
---
Very Quietly, Manchin and Schumer Are Teeing Up Another 'Build Back Better' Bill – Last December, West Virginia Senator Joe Manchin blew up negotiations over a $1.7 trillion Build Back Better bill, largely because he believed it to be inflationary and unnecessary.
Now that Manchin looks like a genuine soothsayer for his warnings about inflation, Democrats are far more willing to listen to him — enough so that Majority Leader Chuck Schumer has once again begun direct talks with Manchin on a much-slimmed-down Build Back Better bill. – READ MORE
---
Western Populations Must Do More For Ukraine Even If "Costs Of Food & Fuel Are High": NATO Chief – Here we go again: top officials in the West warning their populations against "Ukraine fatigue", saying that 'sacrifices' must be made for the long-term despite the 'high costs' in blood and treasure of continuing to ramp up support for Ukraine. This time it's NATO Secretary General Jens Stoltenberg making unusually blunt statements, addressing the common masses.
"We must prepare for the fact that it could take years. We must not let up in supporting Ukraine," he began by saying in an interview published Sunday by Germany's Bild am Sonntag newspaper. He stressed this should be the case "even if the costs are high, not only for military support, also because of rising energy and food prices." – READ MORE
---
Biden is still trying to ban federal oil, gas leasing – The Biden administration asked a federal court this week to uphold its ban on new federal oil and gas leasing, according to Department of Justice (DOJ) court filings.
The administration argued the U.S. District Court for the Western District of Louisiana should toss an April 29 motion from more than a dozen states asking the presiding judge to permanently nix the leasing ban, according to the Monday filings. The Louisiana court placed an injunction on the ban in June 2021, forcing the federal government to hold oil and gas lease sales until a final ruling was issued in the case. – READ MORE
---
Why Are Thousands of Flights Being Canceled at America's Airports? – The summer travel season is off to a rocky start for America's largest air carriers. Over the five-day Memorial Day weekend, more than 2,800 flights were canceled for one reason or another, with severe weather playing only a small part.
More than one-third of all flights at LaGuardia Airport and over a quarter of flights at Newark Airport were canceled Thursday in one of the worst travel days yet this summer. The problem is partially attributed to a lack of pilots. Retirements and losses during the pandemic have yet to be filled. – READ MORE
---
Buttigieg says feds have power to force airlines to hire more workers amid travel delays – The federal government could take action against U.S. airlines on behalf of customers, Transportation Secretary Pete Buttigieg said Saturday.
Many Americans have endured delays, cancelations, and other travel complications during the coronavirus pandemic, and in recent months, after many pandemic-related travel restrictions were lifted. – READ MORE
---
FDA Authorizes Coronavirus Vaccines for Children Younger than 5 – The Food and Drug Administration (FDA) on Friday authorized both Moderna's and Pfizer's coronavirus shots for children under the age of five.
"Many parents, caregivers and clinicians have been waiting for a vaccine for younger children and this action," FDA Commissioner Robert Califf said in a statement Friday. – READ MORE
---
This COVID shot will be available – NEVER! – Health experts claimed that the Food and Drug Administration had "fully approved" the Pfizer Inc.-BioNTech COVID-19 shots called Comirnaty.
But the drug company now has revealed they simply won't be available. – READ MORE
---
California lawmakers amend bill that would have allowed preteens be vaccinated without parental consent – California lawmakers on Thursday amended a bill that would have let preteens be vaccinated against a range of health conditions without their parents' consent, instead raising the proposed minimum age to 15, which would still be among the youngest in the U.S.
Currently, minors age 12 to 17 in California cannot be vaccinated without permission from their parents or guardians, except for vaccinations to prevent sexually transmitted diseases. California state law already allows people 12 and older to consent to the Hepatitis B and Human Papillomavirus (HPV) vaccines. – READ MORE
---
Fifth largest life insurance company in the US paid out 163% more for deaths of working people ages 18-64 in 2021 – Total claims/benefits up $6 BILLION – Five months after breaking the story of the CEO of One America insurance company saying deaths among working people ages 18-64 were up 40% in the third quarter of 2021, I can report that a much larger life insurance company, Lincoln National, reported a 163% increase in death benefits paid out under its group life insurance policies in 2021.
This is according to the annual statements filed with state insurance departments — statements that were provided exclusively to Crossroads Report in response to public records requests. – READ MORE
---