(FREE) PAINE IN THE MORNING: 11 things you need to know this Wednesday – June 8, 2022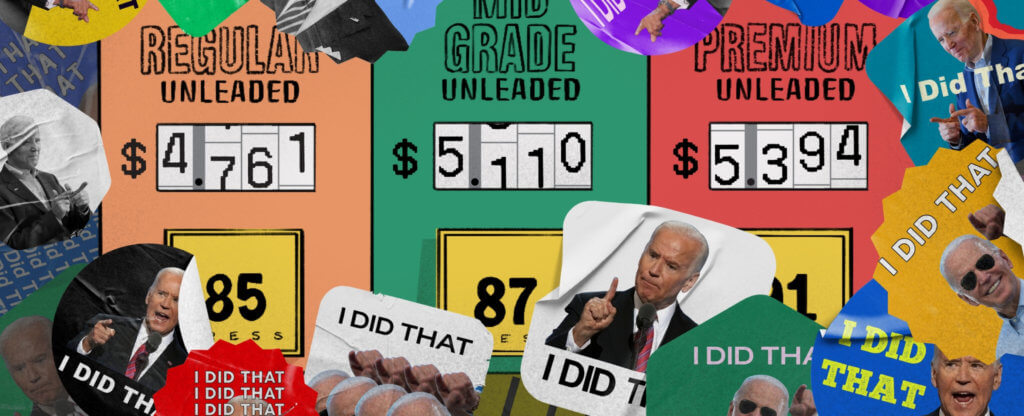 There is also a full, ad-free video podcast of this broadcast available to Paine.TV members HERE.
Learn more about joining our community HERE.
---
Rolling Summer Blackouts Expected Across United States – The U.S. electric grid continues to be a major point of concern. A recent study warns that two-thirds of the U.S. is at risk for electricity blackouts this summer.
"Overall, the biggest thing is that is the loss of nuclear and coal plants that those provide the U.S. with what's so called as baseload power, which means that when the sun isn't shining or there's a drought, we still have a supply of power in the U.S., this could have sensibly be replaced by natural gas," Breanne Deppisch, Energy and Environment Reporter of the Washington Examiner, told The Daily Wire. "We just don't have enough of that in the U.S. right now." – READ MORE
---
In Latest Flailing Attempt To Slow Soaring Energy Costs, Biden Invokes Defense Production Act To Push Green Agenda – Solar and fuel cell names are going to continue to be on watchlists this week one day after President Biden prioritized the two sources of energy as part of a manufacturing push in the U.S.
On Monday, Biden invoked the Defense Production Act, targeting the country's solar production capacity and fuel cell production, among other forms of green energy. – READ MORE
---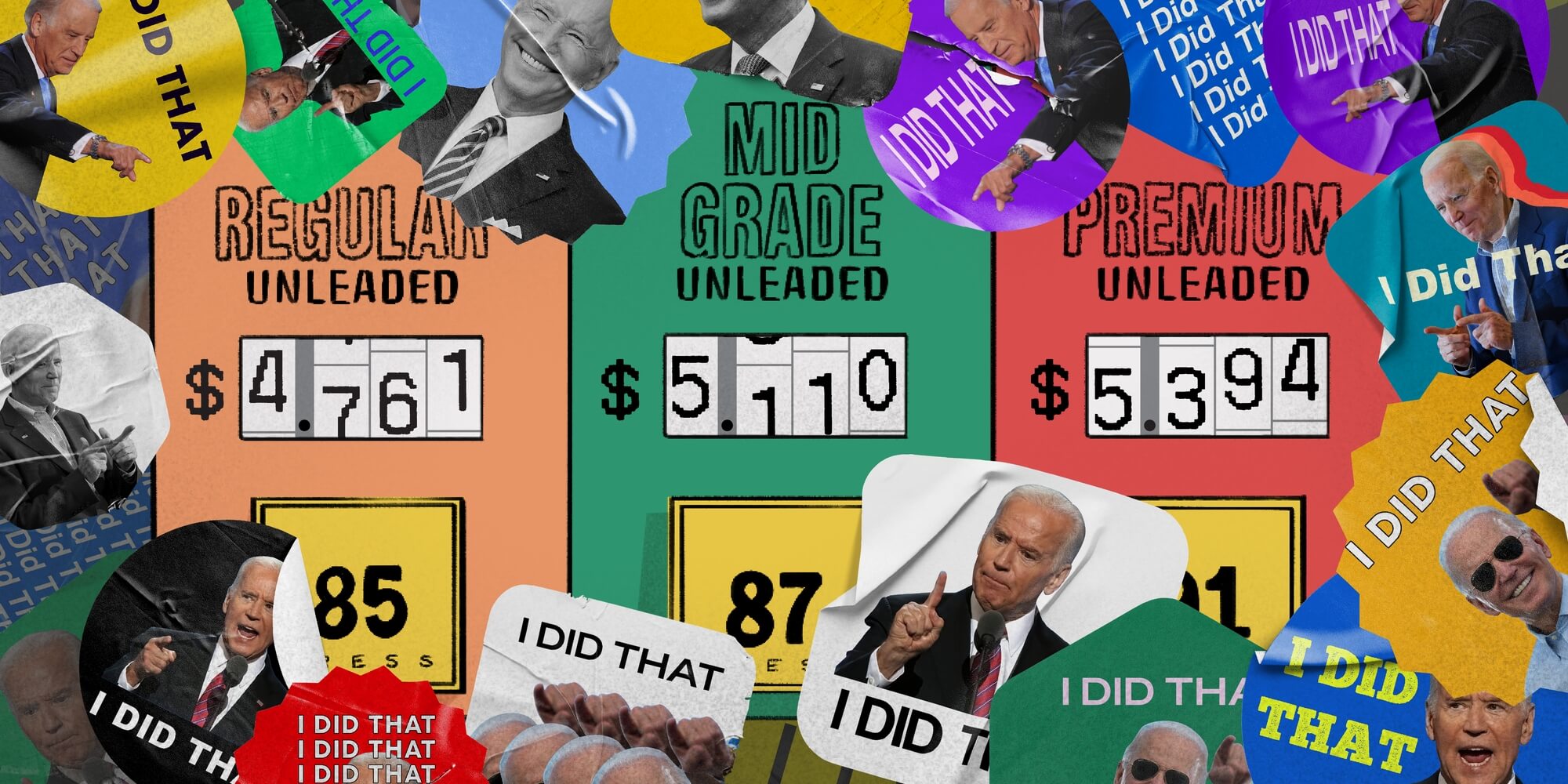 Goldman Again Hikes Oil Price Target, Now Sees Barrel Hitting $140, Up From $125 – Earlier today we reported that the biggest oil bears among the big banks, Citi and Barclays, just capitulated on their downbeat forecasts – having seen crude steamroll any and every downside catalyst thrown at it and hitting 3 month highs – and were forced to hike their price targets. Of course, their views don't matter since anyone who had traded based on their reco to short oil is now looking for a new career; but with them out of the way, the big boys are now coming out with a new round of aggressive price hikes. To wit, late on Monday, Goldman published a report in which it again revised its price outlook (higher), saying that structural shortages remain unresolved to this day (despite a brief period in which the oil market enjoyed its first surplus since June 2020), and the bank is raising its peak summer oil price target from $125 to $140, while also hiking it oil prices targets for the rest of 2022 and 2022 by $10 higher than before. – READ MORE
---
Federal court blocks offshore fracking in major win for environmentalists – A federal appeals panel ordered all offshore fracking in federal waters off the California coast to halt pending further environmental review in a ruling celebrated by green groups Friday.
The U.S. Court of Appeals for the Ninth Circuit ruled the Department of the Interior (DOI) violated National Environmental Policy Act, Endangered Species Act and Coastal Zone Management Act when it allowed fossil fuel drillers to frack on their federal offshore leases in California, in the decision Friday upholding a 2018 district court ruling. The case, which dates back to 2016, pitted major environmental groups led by the Environmental Defense Center (EDC) and state of California against three separate administrations and fossil fuel industry groups. – READ MORE
---
Great Reset: State Planning Harsh COVID-Style Lockdown in Event of Fuel Shortage – Leak – The Irish state is planning on reimplementing harsh COVID-style lockdown rules should the Ukraine crisis cause a major fuel shortage.
The Europhile government of Ireland is planning a return to draconian COVID-style lockdowns should a fuel shortage arise out of the ongoing Ukraine crisis, a leak revealed to the public on Monday has claimed. – READ MORE
---
Journalist attempts road trip in electric car, ends up spending more time charging than sleeping. 'Fumes never smelled so sweet,' she says upon returning to gas fuel. – Wall Street Journal reporter Rachel Wolfe recently ventured from New Orleans, Louisiana to Chicago, Illinois in a brand-new Kia EV6 to test America's current electric vehicle capabilities and public-charging infrastructure. By the end of her exhausting trip, she said the fumes of gasoline — though particularly expensive at the moment — "never smelled so sweet."
Never again. Well, at least not for awhile, Wolfe would likely say if someone asked her to make a lengthy EV road trip another time. – READ MORE
---
Alarming increase in deaths in yet another highly vaxxed nation – In Australia, where nearly everyone is vaccinated, the government reported deaths this year were 10% above normal, excluding COVID-19.
That alarming statistic in the government's May 25 report is consistent with figures in the United States spotlighted by insurance industry executives as well as analysts who point to the correlation with the COVID-19 vaccination campaigns. – READ MORE
---
Report: US has wasted more than 82 million doses of COVID-19 vaccines – A staggering number of COVID-19 vaccine doses distributed throughout the United States since the start of the pandemic have ultimately ended up in the trash, NBC News reported on Monday.
Citing new data from the U.S. the Centers for Disease Control and Prevention, the news outlet said that more than 82 million doses — or 11% of the total — have been discarded between December 2020, when the national vaccine rollout first began, and mid-May of this year. – READ MORE
---
Biden CDC Pushes Masks Amid Elevated Monkeypox Threat… Then Quietly Removes Advice – The Centers for Disease Control and Prevention (CDC) on Monday raised its alert level for monkeypox to level 2 and recommended that people wear masks when traveling, before appearing to make a U-turn on the advice.
In an update, the government agency raised the alert level to 2, encouraging people to practice enhanced precaution measures such as avoiding contact with visibly sick people, regularly washing hands, and wearing a face covering. – READ MORE
---
Chinese government to start paying citizens who report 'security violations' –Chinese citizens can soon obtain cash rewards of up to $15,000 for sending tips about "security violations" to the government.
Chinese government officials announced the policy Tuesday, offering citizens cash rewards from 10,000-100,000 Yuan, or $1,500 to $15,000, depending on the value of the tip. – READ MORE
---
Government Employees Got $872 Million in Bonuses Out of COVID Aid Cash –Federal funds intended to be used for pandemic relief efforts were used instead to pad the paychecks of government employees from coast to coast.
In San Diego, California, for example, some 9,595 county workers were awarded bonuses funded with more than $27 million in federal COVID aid, according to a Treasury Department program set up to track the $350 billion in pandemic funds distributed to state and local governments as part of the American Rescue Plan. Bonuses of $2,500 were paid to County of San Diego employees working in "detention and medical facilities" and other places where county officials deemed "COVID-19 exposure was more likely." But employees who faced no heightened risk of job-related exposure were rewarded with $1,500 bonuses as well. – READ MORE
---