(FREE) PAINE IN THE MORNING: 10 things you need to know this Tuesday – May 24, 2022
There is also a full, ad-free video podcast of this broadcast available to Paine.TV members HERE.
Learn more about joining our community HERE.
---
Mortality Among White Collar Workers Jumped 24 Percent Between 2020 And 2021, Life Insurance Data Show – The increase in deaths not attributed to COVID-19 in the working-age population during the summer and into the fall of last year hit white-collar workers more than the blue- and grey-collar ones, according to life insurance data.
In the white-collar sector, mortality jumped 24 percent in the period the data pertained to (April 2020-September 2021). Less than 64 percent of those were attributed to COVID-19. In the blue-collar sector, mortality increased by 19 percent, of which over 80 percent was attributed to COVID-19. – READ MORE
---
Wuhan Institute Of Virology Scientists Assembled Genome To Detect Monkeypox – The mysterious Chinese lab some suspect of leaking the COVID-19 virus also conducted research on monkeypox.
The Wuhan Institute of Virology published a study in its scientific journal Virologica Sinica showing its scientists have mapped a part of a monkeypox genome to be used for detecting infections. It described monkeypox, symptoms of which include fever, aches, rashes and lesions all over the body, as a DNA virus with two manifestations, one from West Africa and one from the Congo Basin. – READ MORE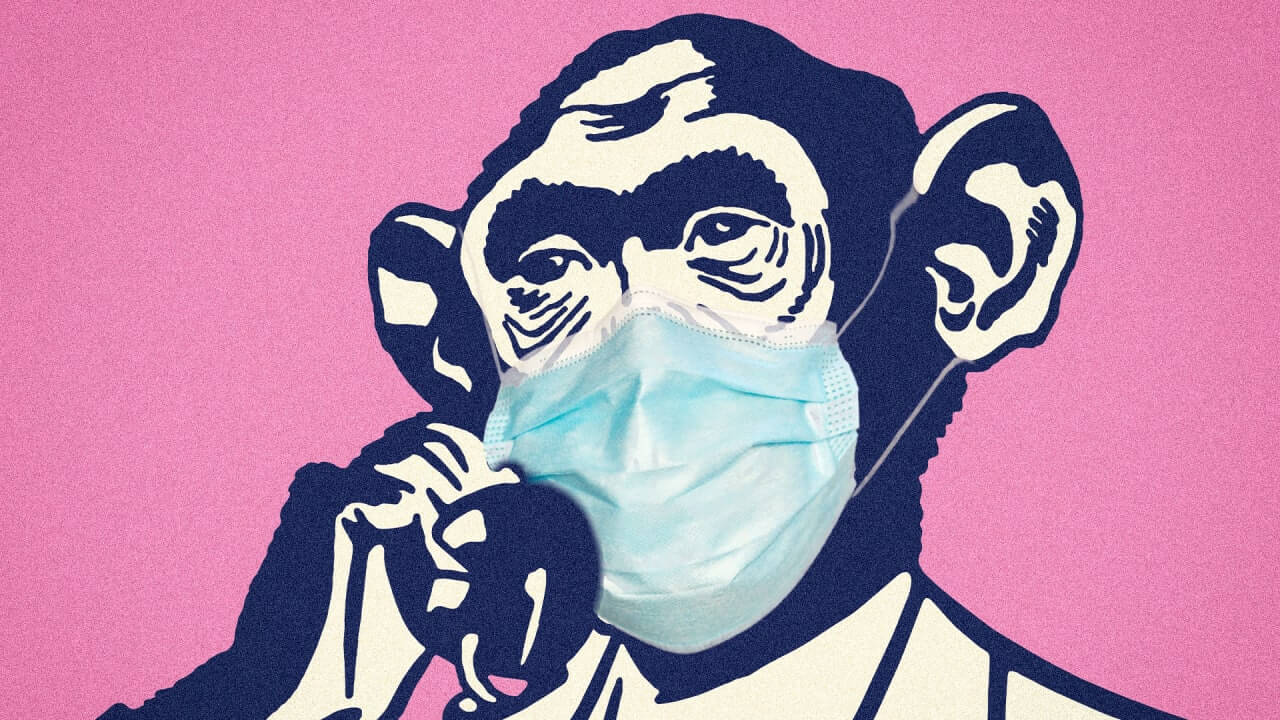 ---
Documents from 2021 int'l security exercise showed monkeypox bio attack on May 15, 2022 – In March 2021, the Nuclear Threat Initiative, a global security organization "focused on reducing nuclear and biological threats imperiling humanity," joined by members of the Munich Security Conference, conducted an exercise which involved a lethal, global monkeypox pandemic.
In a November 2021 report, NTI looked at the outbreak of the monkeypox virus in the fictional country of Brinia on May 15, 2022, which was the focus of the March exercise. Under their imaginary scenario, "the initial outbreak was caused by a terrorist attack using a pathogen engineered in a laboratory with inadequate biosafety and biosecurity provisions and weak oversight." – READ MORE
---
Billionaire Jeff Bezos Hopes to Enrich Himself Through Single-Family Home Rental Market – Jeff Bezos, one of the richest men in the world, is looking to expand his portfolio to include real estate, specifically contributing to a platform for investing in single-family home rentals.
According to a report, the Amazon founder and owner of the left-wing Washington Post has made a second investment in Arrived Homes. – READ MORE
---
NSBA letter drafts called for National Guard and military to be deployed – Early demands from the National School Boards Association to the White House included calling for the deployment of the Army National Guard and the military police to monitor school board meetings, according to an early draft letter the organization's independent review released Friday.
In contrast to the final version, the draft of the NSBA letter said, "We ask that the Army National Guard and its Military Police be deployed to certain school districts and related events where students and school personnel have been subjected to acts and threats of violence." – READ MORE
---
Biden Administration Considers Tapping Federal Diesel Reserve To Relieve Shortage – Biden administration officials are considering the use of the nation's federal diesel reserve to help alleviate a growing energy shortage, according to a new report.
On Monday, a report from The Hill addressed the concern, citing a discussion with an official with knowledge of the matter. – READ MORE
---
Border Patrol prepared for mass release of illegal immigrants into the US before last-minute ruling kept Title 42 in place, document shows – U.S. Border Patrol laid the groundwork last week for a mass release of illegal immigrants into the country in the event of a significant border surge resulting from the termination of Title 42.
In a memo obtained by the Daily Caller, Border Patrol Chief Raul Ortiz handed down specific instructions on how and where to release migrants from federal custody, ordering personnel to conduct releases in areas near safe food and transportation services. – READ MORE
---
'World's first' plant-based sunny-side up eggs served by Israeli food tech startup –An Israeli food tech startup is serving up what it calls the world's first plant-based poached and fried eggs (also known as sunny-side up eggs), aiming to debut in US restaurants later this year following a seed round of $5 million.
Yo! Egg (also Yo-Egg) was founded in 2019, developing an egg-free product that produces poached and fried "eggs," complete with the equivalent of the egg whites and runny yolks but without the cholesterol, the company says. It uses a blend of plant-based proteins, water, sunflower oil, soy, flour, "and a few more simple ingredients," all 100% vegan, to make its "whole egg" product. – READ MORE
---
Washington's war on air conditioning heats up –It's the scariest moment of the year for many homeowners – that first really hot day, usually in May, when we turn on our air conditioners for the first time since the previous summer and cross our fingers that it still works.
If not, it will need to be repaired or possibly replaced, and the 2022 air conditioning season is shaping up to be a very expensive one thanks to environmental regulations. Meanwhile, the Senate is busy considering a United Nations climate treaty called the Kigali Amendment that would make things worse. – READ MORE
---
Biden's Big Lie: 'Green' Energy Doesn't Save Money, It's 4-6 Times More-Expensive – President Joe Biden keeps claiming that wind and solar energy are going to save money for consumers. But more government subsidies to "renewable energy" is a key feature of the White House anti-inflation strategy recently announced by Biden.
He probably got that idea from John Kerry, the administration's climate czar, who recently claimed that "solar and wind are less expensive than coal or oil or gas." Pete Buttigieg, the Biden Transportation secretary, makes the same claims about the thousands of dollars that motorists can save if they buy electric cars. – READ MORE
---