Dems Celebrate 2 Cent Drop in Gas Price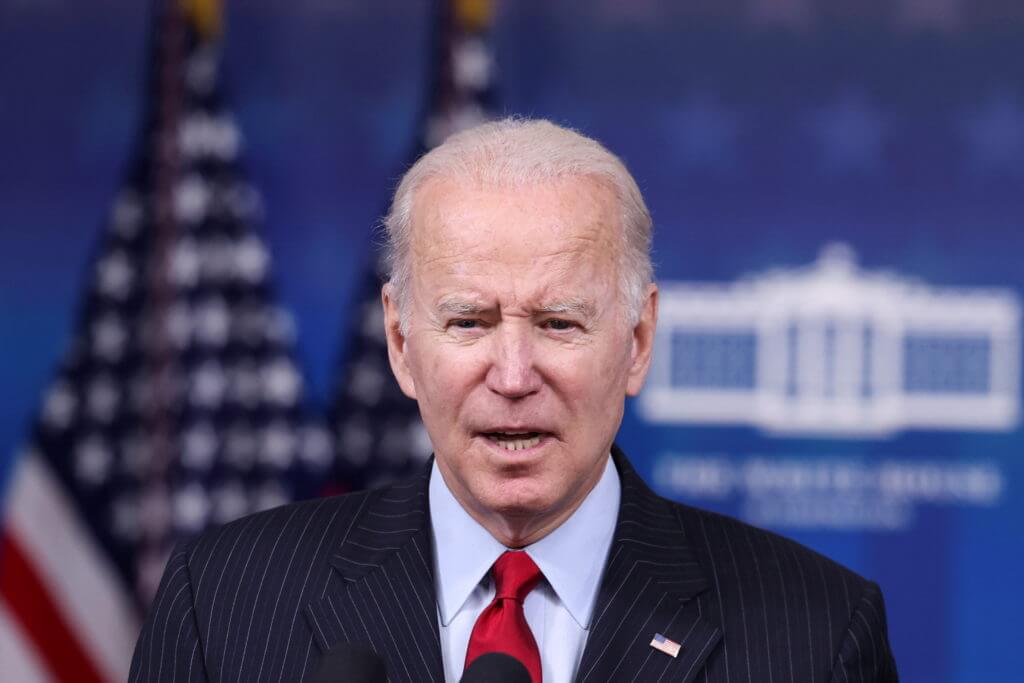 Democrats did a victory lap Thursday after gas prices dropped two cents per gallon in the last two weeks—ignoring the fact that the price for a gallon of gas has gone up a full dollar since President Joe Biden took office.
The Democratic Congressional Campaign Committee (DCCC) shared a graph Thursday showing that the average price for a gallon of gas decreased from $3.40 to $3.38 between Nov. 15 and Nov. 29. "Thanks, Joe Biden," the DCCC tweeted.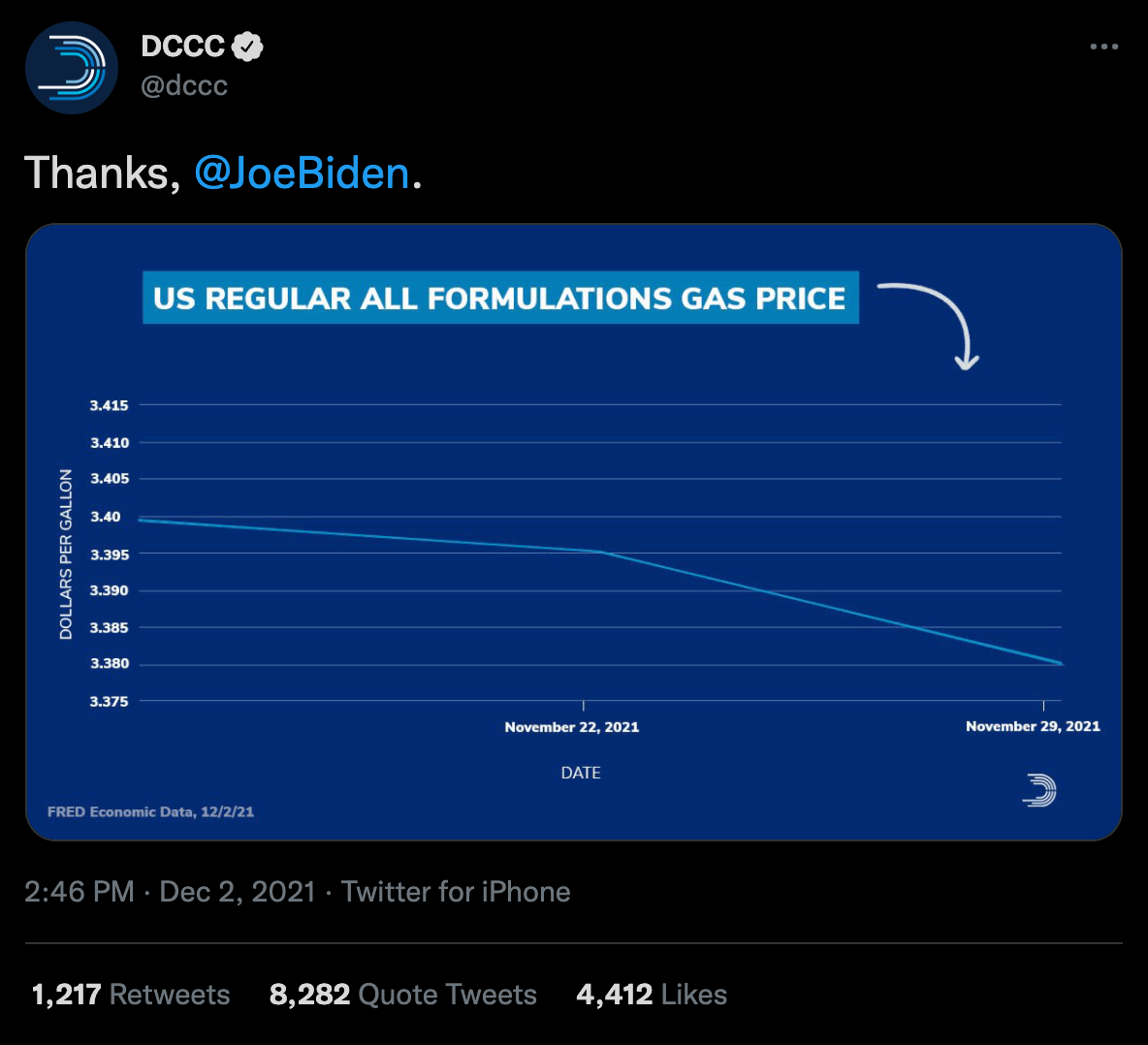 Over the course of Biden's presidency, however, the average price per gallon has increased by a full dollar. On Jan. 22—two days after Biden's inauguration—the average price for a gallon of gas stood at $2.40. That price rose to $3.42 by Nov. 20. – READ MORE