Cuba Responds to Protests: 3 Extra Pounds of Rice Rations, No Extra Freedom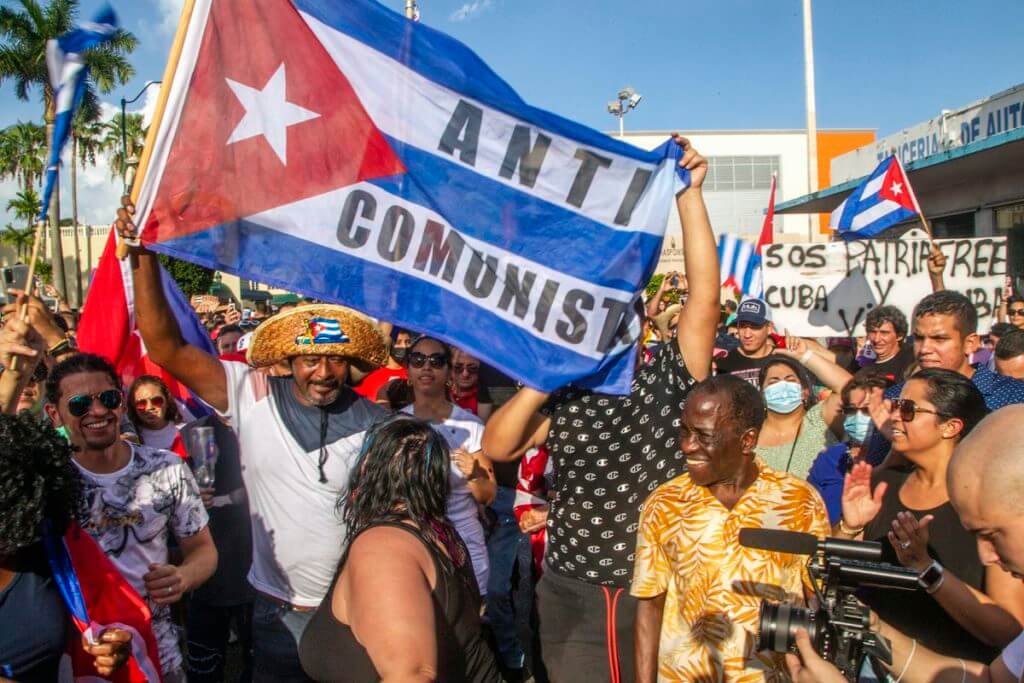 The Ministry of Interior Commerce in Cuba announced Wednesday that it would increase rice rations by an extra three pounds per person per month, an attempt to quell the eruption of anti-communist unrest that has persisted since July 11.
That day, thousands of Cubans nationwide — in nearly every city on the island — organized peaceful marches calling for the end of the communist Castro regime, which has used executions, torture, and imprisonment to stay in power since 1959. The scope of the protests attracted international attention and has triggered ongoing protests by Cubans in the diaspora in major capitals around the world, most prominently in Washington, D.C.
The protesters chanted slogans like "freedom" and anti-communist phrases, plainly stating opposition to the regime. The Communist Party of Cuba has attributed the protests to alleged illicit American intelligence activity, without providing any evidence for U.S. involvement, while international leftist groups sympathetic to the regime have claimed the protesters were objecting to an increasingly dire economic situation in the country that they, too, blamed on the United States. The administration of President Joe Biden adopted the false claim that the protesters were objecting to a deteriorating Chinese coronavirus situation.
Attempting to fuel the narrative that the protesters were demanding an improved economic situation, the Ministry of Interior Commerce (MINCIN) announced a giveaway of a paltry three extra pounds of rice per person every month from August to December. Minister Betsy Díaz Velázquez said at a press conference that the extra food rations were in part possible due to humanitarian aid from Russia and Nicaragua, allied leftist regimes.
Díaz explicitly connected the rations to the protests, stating the government sought "in this way to begin giving the population a level of satisfaction at a time in which the imperialism [the United States] is trying to create irritation and disgust among our people and has a high responsibility in what is happening." – READ MORE