Cops Who Pepper Sprayed Elderly Anti-Lockdown Protester in Face as She Lay on Ground Investigated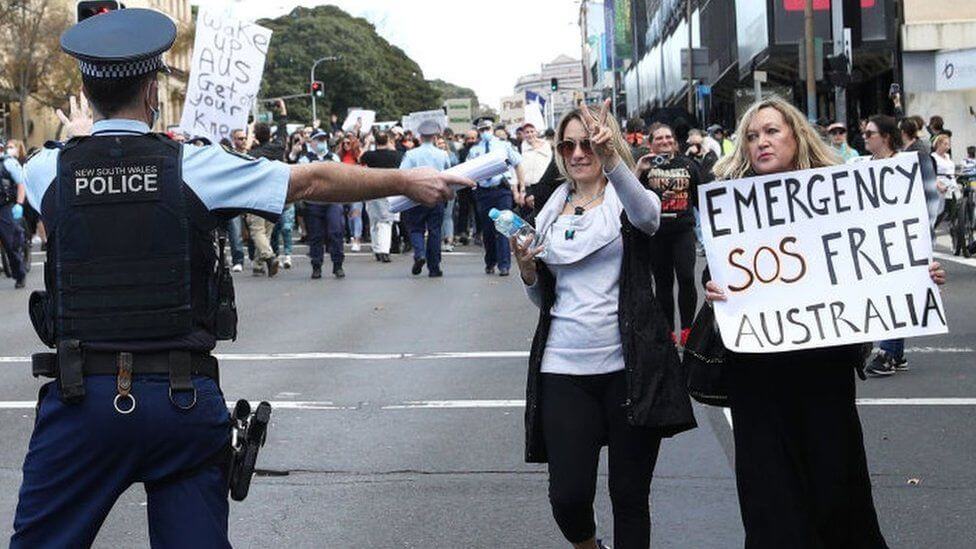 The police officers who pepper sprayed an elderly woman in the face while she was lying on the ground are under investigation, Australian police have confirmed.
During an anti-lockdown protest in Melbourne on September 18th, Victoria Police made over 200 arrests and widely used pepper spray as demonstrators refused to abide by the city's stay-at-home orders, ultimately breaking through a police line.
In footage shared on social media, a woman in her seventiess was seen being pushed to the ground by officers, who then sprayed her directly in the face with aerosolised capsicum as she lay on her back.
The apparent instance of police brutality has come to symbolise Australia's strict lockdown policies during the Chinese coronavirus pandemic.
While the woman has so far refused to cooperate with the investigation, the local force told Daily Mail Australia that a professional standards command inquiry is underway and will examine whether the officers involved should face any disciplinary action.- READ MORE