(FREE) PAINE IN THE MORNING: 10 things you need to know this Tuesday – August 3, 2021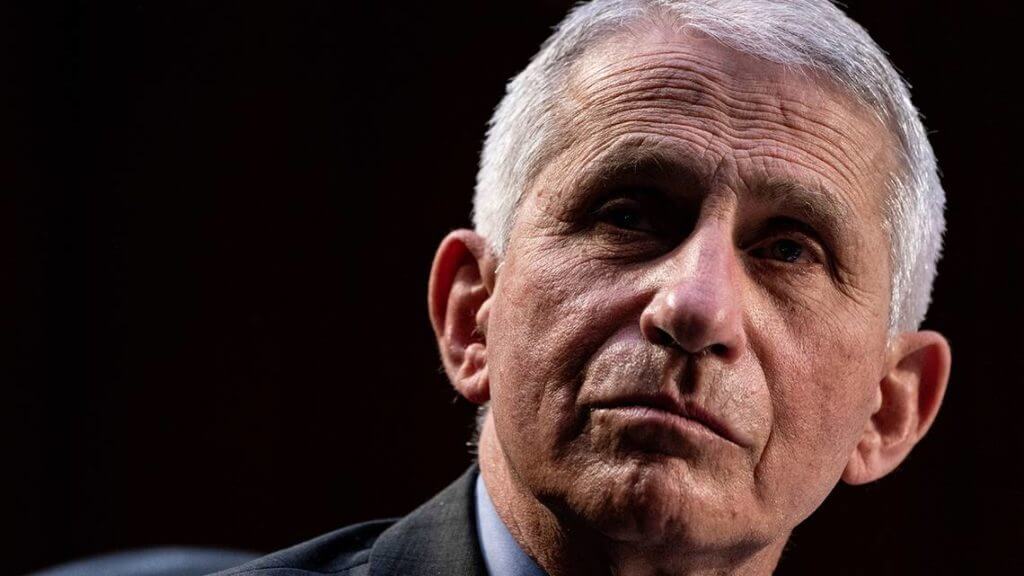 There is also a full, ad-free video podcast of this broadcast available to Paine.TV members HERE.
Learn more about joining our community HERE.
---
Fauci Says More 'Pain And Suffering' To Come – Dr. Anthony Fauci is once again warning that more "pain and suffering" is in America's future as a new variant of COVID-19 continues to climb.
The bad news from Fauci — an immunologist and director of the National Institute of Allergy and Infectious Diseases who served on former President Trump's White House Coronavirus Task Force and is now President Biden's chief medical adviser on COVID-19 — came just days after the Centers for Disease Control and Prevention (CDC) revised its guidance to tell Americans in much of the U.S. to re-mask. – READ MORE
---
Fauci 'respectfully disagrees' that masks are a 'choice': 'Infection is impacting everyone' – White House Chief Health Advisor Dr. Anthony Fauci has rejected the idea that face masks are a "personal choice" in the face of the increasingly severe delta variant of the coronavirus.
The United States on Thursday recorded almost 80,000 new COVID-19 cases – well below the January peak of nearly 300,000 new daily cases, but a stark rise from a month ago when daily cases were under 10,000. – READ MORE
---
Cuomo Pushes Private Businesses to Mandate 'Vaccine-Only' Admission – New York Gov. Andrew Cuomo urged private businesses on Aug. 2 to institute "vaccine-only" admission in order to incentivize getting vaccinated against COVID-19. – READ MORE
---
Australia Imposes 70, 80 Percent Vaccination Targets to Reopen, Lift Restrictions –The Australian government has revealed COVID-19 vaccination targets for the country to ease its restrictions, with Prime Minister Scott Morrison announcing that 80 percent of the population must be vaccinated before the country starts further reopening its international borders. – READ MORE
---
WATCH: Police Helicopter Orders People Off Beaches, Hovers over Backyards Enforcing Australian Lockdown – Footage of police helicopters flying over beaches and parks in Australia to enforce draconian coronavirus lockdown measures is circulating on social media.
"Attention, attention, this is a police helicopter," blares one aircraft looming over a beach in Sydney in footage uploaded to TikTok. – READ MORE
---
Washington, DC, murders surpass coronavirus deaths in July by nearly 3-to-1 ratio – The number of homicides in Washington, D.C., surpassed coronavirus deaths in the city by a nearly 3-to-1 ratio in July as the nation's capital continues to grapple with an uptick in murders.
There were 21 homicides throughout the month compared to eight coronavirus deaths, according to FOX5 DC. – READ MORE
---
San Francisco hospitals report hundreds of COVID-19 infections among vaccinated staff – Two hospitals in San Francisco reported hundreds of staff infected with coronavirus in July, with breakthrough infections comprising the majority of cases.
As of August 2, 55 staff members out of over 7,000 staffers at Zuckerberg San Francisco General Hospital are COVID-19 positive, and none of the infected staff have required hospitalization, a hospital spokesperson confirmed to Fox News. ABC7 reported that up to 80% of those infected were fully vaccinated. – READ MORE
---
NYT: White House Forms 'Influencer Army' to Convince Young People to Get Vaccinated – A recent report from the New York Times states that the federal government is using an "influencer army" to promote pro-vaccine campaigns aimed at America's youth.
The New York Times reports in an article titled "To Fight Vaccine Lies, Authorities Recruit an 'Influencer Army,'" that the White House has recruited popular TikTok stars to promote its pro-vaccine campaign. Some local states have reportedly begun paying "local micro influencers" to take part in similar initiatives. – READ MORE
---
Washington girl's lemonade stand shut down by city while complaints continue about homeless encampment: report – Residents in Everett, Washington, have reportedly raised concerns about a nearby homeless encampment that some say received little attention from the city, while the city was quick to shut down a lemonade stand operated by a 7-year-old girl.
KING 5 reported that Elsa LaMaine, the girl, opened her small stand at a park and sold the usual drinks and flowers alongside her grandmother. Last week, a park ranger at Everett's Rucker Hill Park and—although polite—told them that they needed to close up shop after a complaint from a neighbor. The city's rule is simple: you cannot sell products on public property.- READ MORE
---
Jabs Forever: 32 Million Britons to be Offered Vaccine 'Booster' Shots Next Month – The British government will reportedly begin rolling out 32 million "booster" vaccines by next month to all those over the age of 50 in an apparent attempt to stem any winter wave of the Chinese coronavirus.
Pharmacies across Britain will begin a campaign in September of offering a third shot of a coronavirus vaccine to people with immune deficiencies as well as those aged over fifty years old, it is claimed. – READ MORE
---
Drone footage of migrants at Texas bridge an 'absolute catastrophe' from Biden, Republican says – Troubling drone footage emerged online Sunday that reportedly showed up to 1,000 migrants being held by border patrol in Mission, Texas, prompted criticism from Republicans who said the footage underscores the crisis at the border.
"An absolute catastrophe from Joe Biden, Kamala Harris, and House & Senate Democrats," Rep. Elise Stefanik, R-N.Y., posted on Twitter. – READ MORE