6 Years Late And 250% Over Budget: Georgia's Newest Nuclear Plant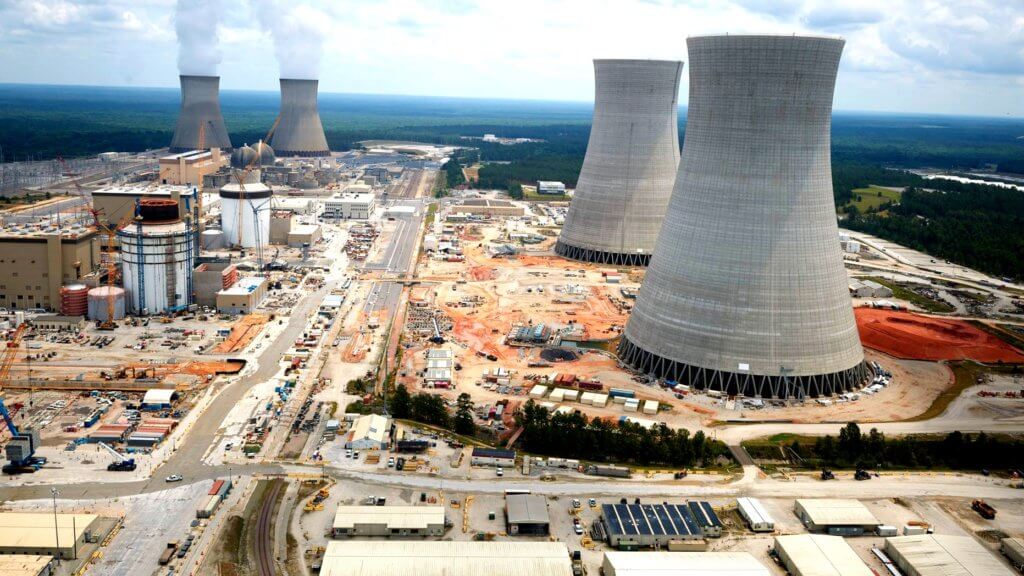 Vogtle 3 and 4 stations are now likely to cost roughly $34 billion.
Nuclear power continues to fail to gain commercial respectability in the U.S.
The Vogtle plant is up to 10 times more expensive than alternative projects in Europe.
It has not been a good week for advocates of new nuclear power plant construction in the US.
An energy cooperative in Georgia, the Municipal Energy Authority of Georgia (MEAG), announced in a recent filing that the new twin unit Vogtle 3 and 4 nuclear generating stations approaching completion in Waynesboro, Georgia were now likely to cost roughly $34 billion. MEAG, along with other electric co-ops like Oglethorpe Power and Dalton Utilities own minority stakes in the nuclear facility along with majority owner Georgia Power. The two Westinghouse design AP1000 reactors, which are now scheduled to enter commercial service in 2023, were originally estimated to cost $14 billion and enter commercial service in 2016/2017, that is, six years late and 250% over budget. And people wonder why this technology is still struggling for commercial respectability. 
As for regulators, the Georgia Public Service Commission (PSC) might sound to some like an extension of Georgia Power's legal and accounting departments. PSC Commissioner Nichols has extolled the virtues of this wildly expensive plant on two interesting grounds. – READ MORE