2 Men Die After Getting Moderna Vaccine From 'Contaminated Batch' in Japan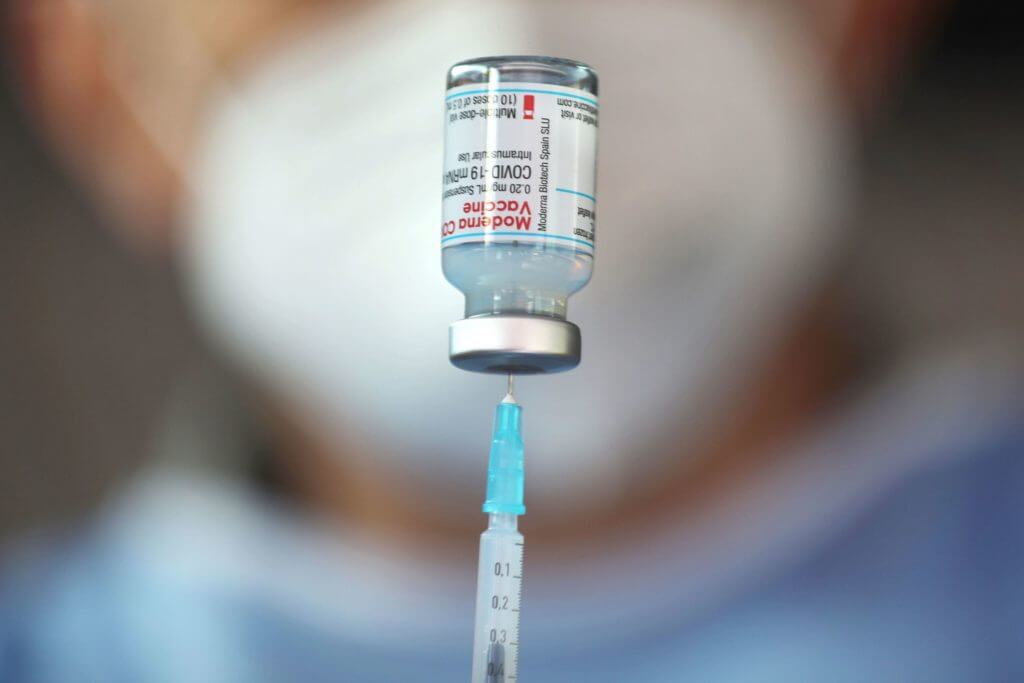 Two people have died in Japan after receiving Moderna's COVID-19 vaccine amid an ongoing investigation into reports of contamination related to three batches of vaccines that amount to 1.63 million doses, the country's health ministry said on Aug. 28.
Both men, in their 30s, died in August within days of receiving their second dose of the Moderna shot, Japan's Ministry of Health said in a statement. The men each received a shot from one of three manufacturing lots suspended earlier this week.
Moderna previously described the contamination reports as a "particulate matter" that didn't pose a safety or efficacy issue.
The U.S.-based drugmaker and Takeda Pharmaceutical said in an Aug. 28 joint statement that they've been notified of the deaths in Japan, calling it a "tragic event," noting that there's currently no evidence that the Moderna vaccine caused those deaths.
"At this time, we do not have any evidence that these deaths are caused by the Moderna COVID-19 vaccine, and it is important to conduct a formal investigation to determine whether there is any connection," the companies stated. – READ MORE