Japan Suspends Another 1 Million Moderna Doses Over Contamination Concerns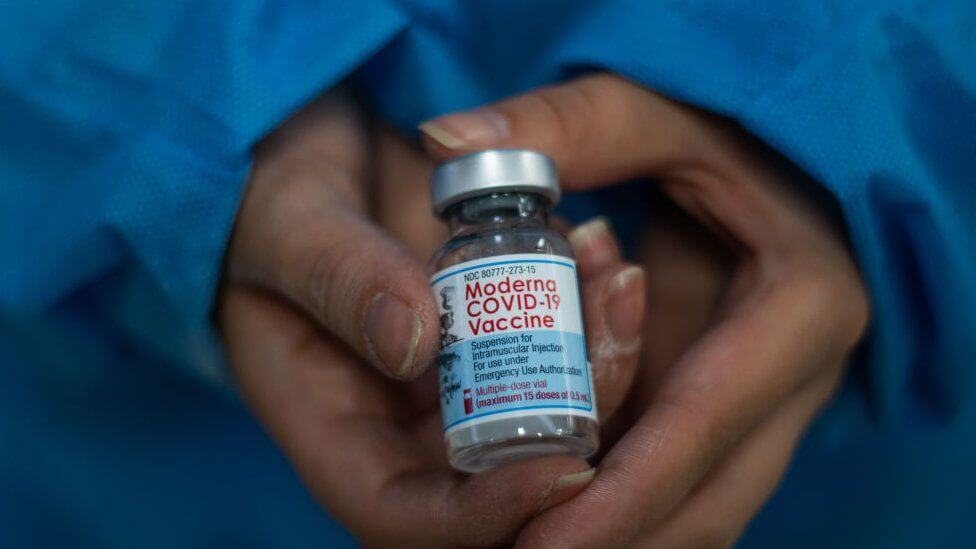 Japanese authorities suspended another 1 million doses of Moderna's COVID-19 vaccine on Aug. 29 at distribution centers in two regions over contamination concerns, according to local governments.
The latest suspension comes a day after officials reported that two men in their 30s died after receiving doses from other tainted Moderna lots placed under investigation—around 1.63 million doses—earlier this month.
Okinawa, a Japanese prefecture made up of more than 150 islands, announced in a statement that it had suspended the use of Moderna COVID-19 vaccines at a major vaccination center in the city of Naha, The Japan Times reported.
"We are suspending the use of Moderna COVID-19 vaccines, as foreign substances were spotted," Okinawa officials said.
Also in Gunma prefecture, located north of Tokyo, contaminated lots were paused over similar concerns, though an official noted that they will continue distributing "lots that are not affected by the incident."
More than 2.6 million Moderna doses are currently affected in Japan. Last week, three batches totaling 1.63 million doses were suspended over safety concerns after "foreign materials" were discovered in at least 390 doses—or 39 vials—of the Moderna vaccine coming from eight vaccination sites. – READ MORE