(FREE) PAINE IN THE MORNING: 11 things you need to know this Monday – August 30, 2021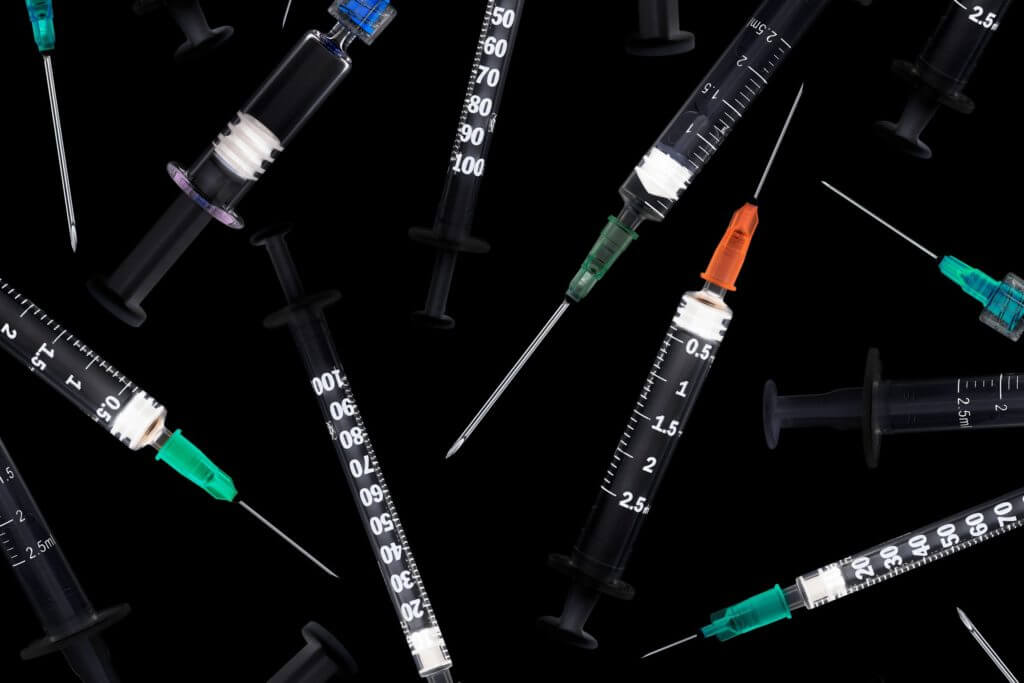 There is also a full, ad-free video podcast of this broadcast available to Paine.TV members HERE.
Learn more about joining our community HERE.
---
'This Ends The Debate' – Israeli Study Shows Natural Immunity 13x More Effective Than Vaccines At Stopping Delta –  Dr. Anthony Fauci and the rest of President Biden's COVID advisors have been proven wrong about "the science" of COVID vaccines yet again. After telling Americans that vaccines offer better protection than natural infection, a new study out of Israel suggests the opposite is true: natural infection offers a much better shield against the delta variant than vaccines.
The study was described by Bloomberg as "the largest real-world analysis comparing natural immunity – gained from an earlier infection – to the protection provided by one of the most potent vaccines currently in use." A few days ago, we noted how remarkable it was that the mainstream press was finally giving voice to scientists to criticize President Biden's push to start doling out booster jabs. Well, this study further questions the credibility of relying on vaccines, given that the study showed that the vaccinated were ultimately 13x as likely to be infected as those who were infected previously, and 27x more likely to be symptomatic. – READ MORE
---
Japan Halts 1.63 Million Moderna Coronavirus Vaccine Doses over 'Contamination' – Japan's Health Ministry on Thursday suspended the use of 1.63 million Moderna vaccine doses — used to inoculate against the Chinese coronavirus — after it received reports that an unknown foreign substance was found in some unused vials of the vaccine at certain distribution sites.
The 1.63 million Moderna vaccine doses suspended from use on Thursday are from the same production line as the contaminated vials detected on Wednesday. – READ MORE
---
Two Men Die After Getting Moderna Jab From 'Contaminated Batch' in Japan – Two people have died in Japan after receiving Moderna's COVID-19 vaccine amid an ongoing investigation into reports of contamination related to three batches of vaccines that amount to 1.63 million doses, the country's health ministry said on Saturday.  – READ MORE
---
Coroner Confirms COVID Vaccine Complications Were Behind BBC News Presenter's Death – Forty-four-year-old BBC Radio Newcastle host Lisa Shaw trusted science enough to get her first dose of the Oxford-AstraZeneca COVID vaccine in late April.
Headaches started shortly afterward.
In late May, she was dead. – READ MORE
---
Joe Biden: We're Considering COVID Booster Shots in 'as Little as 5 Months' After Vaccination – President Joe Biden revealed Friday that federal health officials are now considering guidelines for coronavirus booster shots just five months after individuals receive their complete immunizations.
"We're considering the advice you've given that we should start earlier," Biden stated as he met with Israeli Prime Minister Naftali Bennett in the Oval Office. "Should it be as little as five months and that's being discussed." – READ MORE
---
Ruling Class Increasingly Calls Upon The Private Sector To Make Lives Of The "Unvaccinated" Difficult – Is anyone sick of being ruled and owned yet? The ruling class is not letting up and increasingly calling upon businesses in the private sector to help them roll out the permanent slave state.
They aren't even trying to hide the fact that they want to own us, our bodies, and our minds at this point. Gubernatorial nominee Terry McAuliffe is just one of the tyrants calling on businesses to mandate Covid-19 vaccines after promoting efforts to make the lives of those who are unvaccinated more "difficult." Joe Biden has already tried this play right out of the slave owner's handbook – READ MORE
---
Illinois mom says judge stripped custody of son until she gets COVID-19 vaccine: report – An Illinois mother says a Cook County judge decided to strip her parental rights over her refusal to get the COVID-19 vaccine, according to a local report.
Rebecca Firlit told FOX 32 Chicago that Cook County Judge James Shapiro revoked all of her parenting time with her son until she gets vaccinated. – READ MORE
---
Vaccinated Australians To Be Granted New "Freedom"; Government-Sanctioned "Hour Of Recreation" – In a chilling development, Australians in New South Wales, which includes the city of Sydney, are to be granted extra "freedom" if they are fully vaccinated, with residents allowed to "leave home for an hour of recreation on top of their exercise hour."
9 News in Australia reports that "Premier Gladys Berejiklian said the vaccination milestone of six million reached this week would allow for a small renewal in freedoms for residents with the jab." – READ MORE
---
Denmark Says It Will Remove All COVID-19 Restrictions, Including Vaccine Passports –Denmark will lift all its remaining COVID-19 restrictions, including vaccine passports, on Sept. 10 after the country's health ministry declared the CCP virus "no longer a critical threat to society."  – READ MORE
---
China Cancels Christmas for Americans – Quick, someone call Santa. Christmas in America has been called off this year. Supply-chain disruptions in Asia mean no toys for the tots in December.
At least that's what Vice President Kamala Harris suggested on her trip to Southeast Asia, and she is right. Shelves across America were bare earlier this year, and they will, in all probability, be bare again due to extraordinary supply-chain disruptions in China and throughout East Asia. – READ MORE
---
Americans Have Traded Their Freedoms For Safety From COVID, And Now We Have Neither – On March 16, 2020, the Trump administration released a 15-day plan to slow the spread of the coronavirus in the US. That was 528 days ago.
Over the last year and a half, one of the largest power grabs in the history of the world has taken place as fearful citizens willingly surrendered their rights to the state for the promise of safety. But that safety never came and it never will. – READ MORE