Watch: Fauci Claims PTSD from AIDS Crisis in Latest Documentary Trailer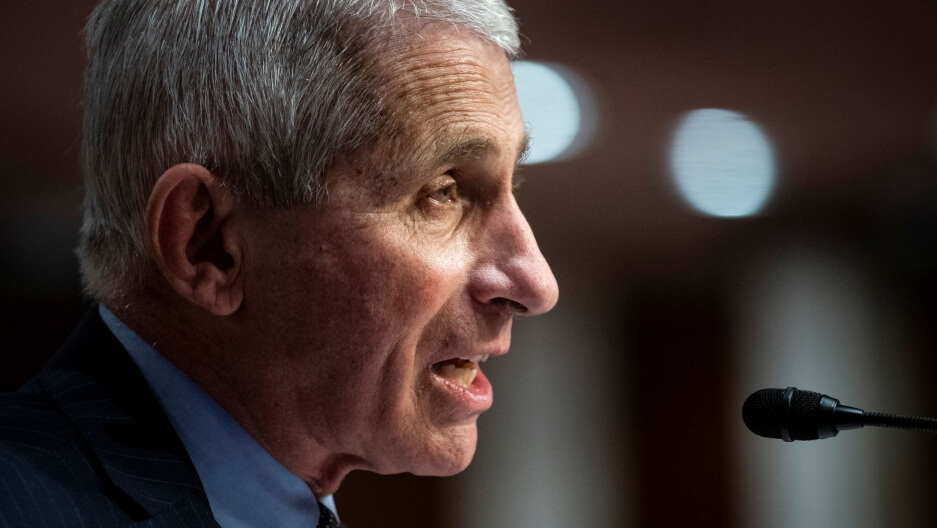 Dr. Anthony Fauci claims to still be suffering from post-traumatic stress disorder stemming from the AIDS crisis of the 1980's in the latest trailer for the NatGeo documentary Fauci, which is set to begin streaming Wednesday on Disney+.
Fauci, which has already had a theatrical run, shows the doctor holding back tears as he recounts the AIDS crisis. "It's affecting you now," the interviewer asks. "Why?" "Post-traumatic stress syndrome," Fauci replies.
Watch below:
An unprecedented portrait of one of America's most vital public servants. FAUCI, a Documentary from @NatGeo, is streaming October 6 only on #DisneyPlus. #FauciDoc pic.twitter.com/M9rOmSl3RQ

— Disney+ (@disneyplus) October 4, 2021
Fauci features talking-head appearances by former President George W. Bush, U2's Bono, and the Obama and Biden administration's Susan Rice — all of whom are on hand to sing Fauci's praises.
The filmmakers haven't been shy about their admiration for Fauci. A previous teaser for the documentary described Fauci as a "hero." – READ MORE