(FREE) PAINE IN THE MORNING: What you need to know this Wednesday – September 21, 2022

Here's what you need to know today, Wednesday – September 21, 2022.
There is also a full, ad-free video podcast of this broadcast available to Paine.TV members HERE.
Learn more about joining our community HERE.
---
Europe's Economy And Living Standards Are Plummeting – The ill-considered sanctions against Russia have exposed the most acute problems of Europe which is rapidly losing its economic power. A tremendous amount of businesses are on the verge of bankruptcy. A flood of migrants from Africa, the Middle East and Ukraine requires more and more budget spending. Funds are also being used to support the Kiev regime. As a result, Europe's economies are deteriorating and living standards are plummeting.
In Britain 60% of enterprises are on the verge of closing due to higher electricity prices. This is reported by the analytical group Make UK, representing the interests of British industry. 13% of British factories have reduced working hours and 7% are temporarily closing down. Electricity bills have risen by more than 100% compared to last year. – READ MORE
---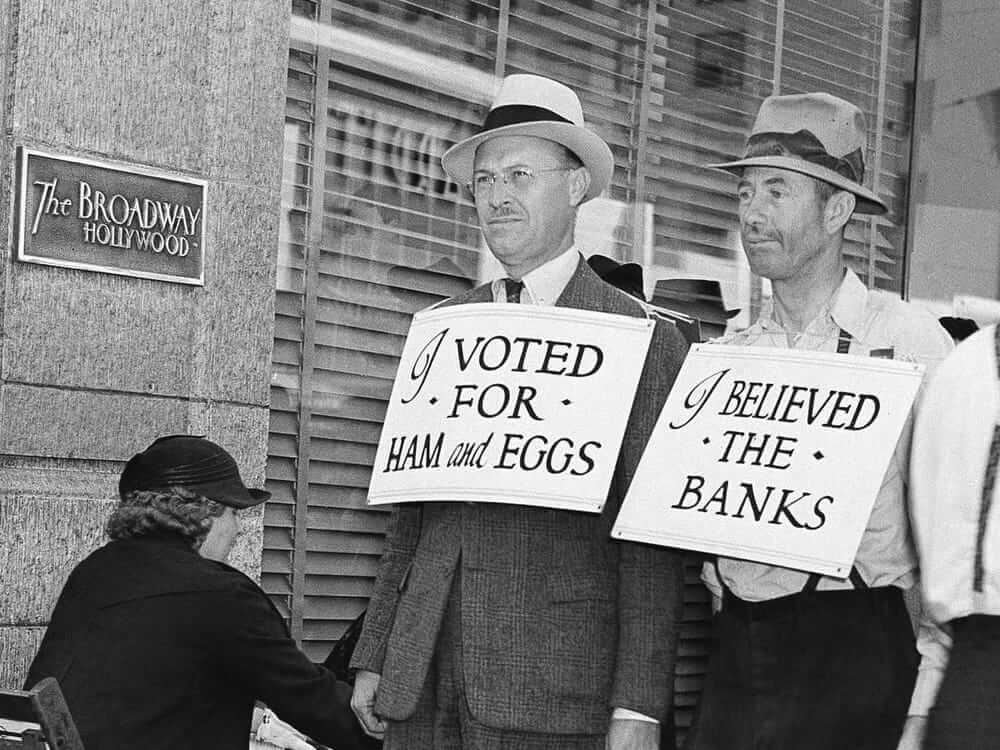 Why Are Walmart And Other Major US Retailers Canceling Billions Of Dollars In Orders As Summer Comes To An End? – Do they know something that they aren't telling us? As you will see below, Walmart, Target and other major U.S. retailers are literally canceling billions of dollars in orders ahead of the coming holiday season. I have never heard of such a thing happening before, and under normal conditions it wouldn't make any sense at all. The holiday season is typically the busiest time of the year for retailers, and at this time in 2021 there was actually a great deal of concern that there wouldn't be enough inventory due to global supply chain problems. But now everything has changed. All of a sudden major retailers are feverishly canceling orders, and this would only make sense if a severe economic downturn was imminent.
For example, Walmart is admitting that it has canceled "billions of dollars in orders" as we approach the upcoming holiday season… – READ MORE
---
Brace yourself: Electricity bills set to skyrocket this winter – Household electricity bills, which are already soaring to their highest levels in years, are likely to experience substantial price hikes during the winter months due to the rising price of natural gas, according to the Energy Information Administration (EIA).
The average household price of electricity in 2022 is forecasted to be 14.8 cents per kilowatt-hour in 2022, 7.5% higher than it was in 2021 due to rising natural gas prices, according to the EIA's short-term energy outlook. The National Energy Assistance Directors Association (NEADA) also forecasted that American families will pay 17.2% more to heat their homes this winter, according to a Sept 12. press release. – READ MORE
---
The Stage Is Being Set For A Massive Global Rice Shortage – This wasn't supposed to happen. For months, I have been writing article after article about the rapidly growing global food crisis, but even though drought is devastating so many other crops all over the planet I thought that there would be plenty of rice in 2023. Unfortunately, I was wrong. As you will see below, some of the biggest rice producers in the entire world are being hit really hard, and rice production is going to be way below expectations this year. Of course rice is one of the primary staples that poor nations depend upon, and so this is a really big deal. If there is a serious shortage of rice in 2023, that is going to have enormous implications for all of us.
An announcement that India just made should be front page news all over the globe right now.
India usually accounts for over 40 percent of all worldwide rice shipments, but now they have placed severe restrictions on all future exports this year… – READ MORE
---
Switzerland's Environment Minister Suggests People Shower Together To Save Energy – Switzerland's environment minister is facing backlash after recommending that people shower together in an effort to cut energy consumption this winter and fend off power cuts.
Simonetta Sommaruga, 62, suggested that people "turn off the computer when you don't need it, or turn off lights, or shower together" as part of her measures promoting a 15 percent energy consumption reduction, The Times of London reported. – READ MORE
---
'We Cannot Go on Like This' — U.N. Chief Guterres Pleads for Global Support –U.N. Secretary-General António Guterres addressed the globalist organization's 2022 General Assembly on Tuesday, saying the time has come for the world to fall into line and address a range of problems from Russia's invasion of the Ukraine to rising food and energy prices – or pay a deadly price.
The world "has a duty to act," and yet "we are gridlocked in colossal global dysfunction," Guterres lamented before more than 100 world leaders who had flown into New York City to attend the session. – READ MORE
---
California Legalizes Human Composting –  California has legalized the use of human remains for composting.
On Sunday, Democratic Governor of California Gavin Newsom signed AB-351, which will permit residents to select to have their remains composted after they die, beginning in 2027. – READ MORE
---
US traffic deaths down, but remain at 'crisis level' – The number of people killed on U.S. roadways fell slightly from April through June, the first decline in two years as pandemic-era reckless driving appeared to ease. But the government says the number of deaths remains at a crisis level.
Estimates from the National Highway Traffic Safety Administration show that 20,175 people died in crashes from January through June, a 0.5% increase over the same period last year. – READ MORE
---
Another $1 million U.S. grant goes to backer of Wuhan lab – EcoHealth Alliance, a group whose risky bat coronavirus research with a Chinese lab has stirred controversy, collected a new, $1 million grant from the United States' National Science Foundation to predict and prevent future pandemics, the National Pulse reported.
The research group will partner with Boston University to "strategize methods of early infectious disease detection and intervention," according to the grant announcement on EcoHealth's website. – READ MORE
---
Former NIH Director Francis Collins is worried that health officials have lost the public's confidence, suggests creation of a new government agency to counter 'misinformation' – Former National Institutes of Health director Dr. Francis Collins said recently that his biggest mistake during the COVID-19 pandemic was failing to communicate to the public how the government's recommendations on everything from masking to vaccinations were subject to change constantly.
"The big thing that I know I didn't do, and I don't think a lot of the communicators did, was to say, 'This is an evolving crisis. This is going to change,' every time we made a recommendation, whether it was about social distancing or mask wearing or vaccines," Collins said on Sept. 16 at a gathering for the 21st Health Coverage Fellowship hosted by Babson College in Wellesley, Mass. "And we lost their confidence as a result of that." – READ MORE
---