Uvalde police never tried to open doors to classrooms where shooter was, officer passed up shooting gunman before he entered school: Reports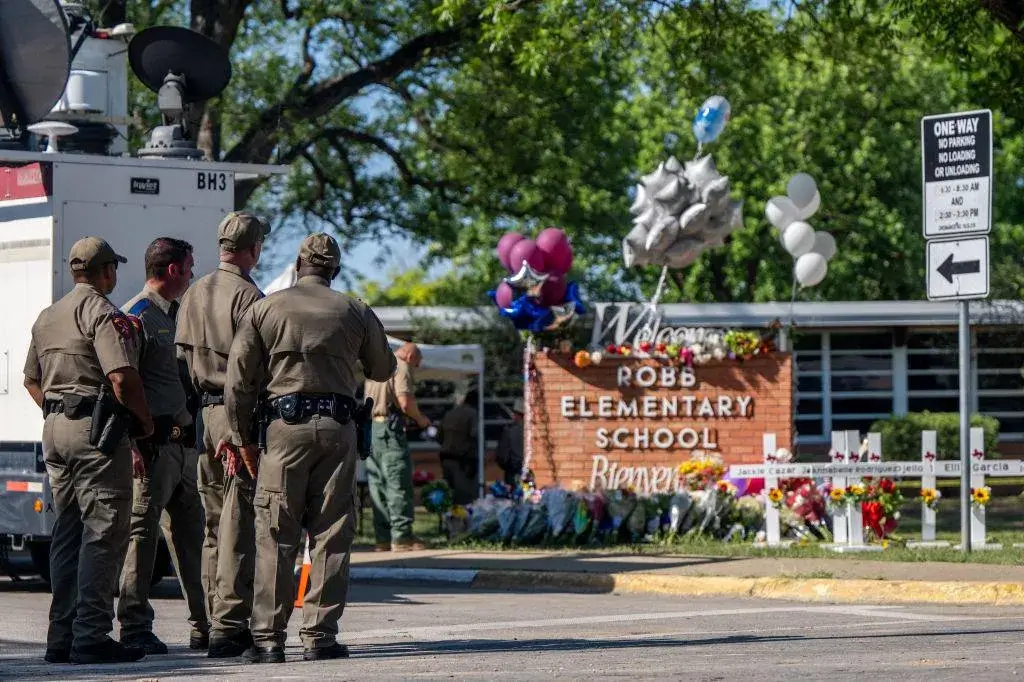 New reports reveal that a Uvalde police officer passed up an opportunity to open fire on the Texas school shooter and that law enforcement never tried to open the classroom door where the gunman was.
The New York Times reported that a Uvalde police officer could have shot Salvador Ramos before he entered Robb Elementary School.
"At least two law enforcement cars arrived in close succession at the school," according to the New York Times. "One was driven by an officer from the small police force that patrols Uvalde's schools. Another arrived less than a minute later, at 11:32 a.m., with officers from the Uvalde Police Department."
At the time, the gunman was reportedly outside the school – firing into the building and toward a funeral home. Responding officers believed the shooter was firing at them, according to Chief Deputy Sheriff Ricardo Rios of Zavala County.
The two officers took cover behind a police cruiser.
"They wanted to return fire, he said, but held off," the Times stated, adding that one of the officers was armed with a long gun. – READ MORE