Uvalde, Texas police hosted 'active shooter scenario training' in March, had session called 'Stop the Dying'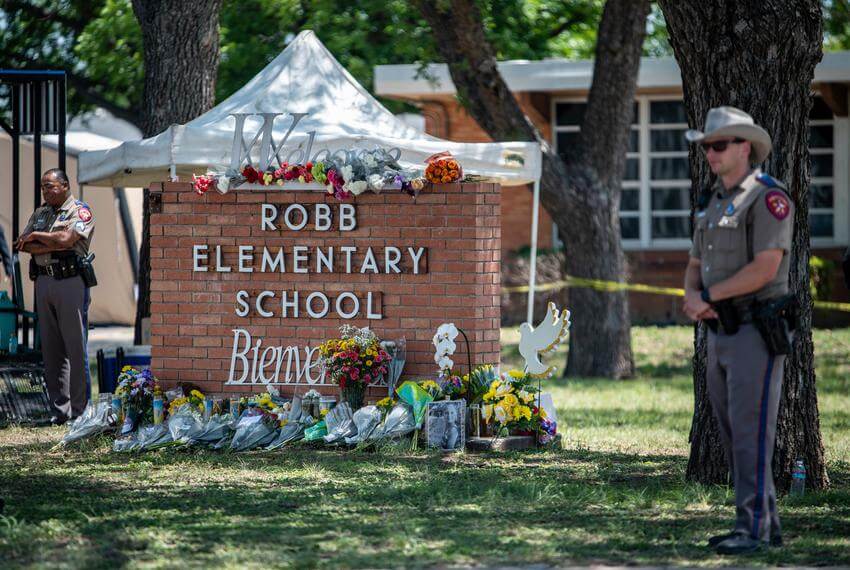 The Uvalde Consolidated Independent School District Police Department hosted an "active shooter scenario training" in March, just two months before the mass shooting at Robb Elementary School on Tuesday that left 19 children and two adults dead.
"Active Shooter for School-Based Law Enforcement" was the training hosted by the school district's police department on March 21, with "Peace Officers, School Resource Officers, and campus security officers" encouraged to attend.
The training was hosted at Uvalde High School, and covered topics such as "Stop the killing – solo response to active shooter events," "Stop the Dying: Transitioning to First Aid and Evacuation of the Injured," as well as an "Active shooter scenario training and evaluation."
Pictures from the training posted on the school district police department's Facebook page show officers role playing different scenarios that would be encountered during an active shooter situation. One photo from the drill shows officers in the hallway as individuals lie on the floor pretending to be dead or injured.
"On Monday the UCISD Police Department hosted an 'Active Shooter Training' at the Uvalde High School. Our overall goal is to train every Uvalde area law enforcement officer so that we can prepare as best as possible for any situation that may arise," the police department said in a Facebook post. – READ MORE