US Tells Americans to Avoid Traveling to Kabul Airport Because of 'Potential Security Threats'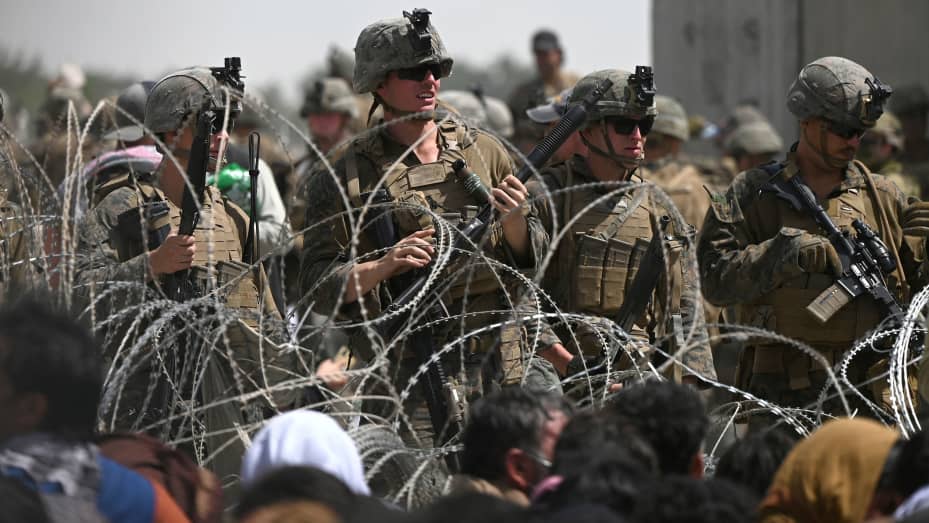 Americans in Afghanistan were told Saturday not to go to the airport in Kabul to evacuate unless they receive a specific message to do so.
"Because of potential security threats outside the gates at the Kabul airport, we are advising U.S. citizens to avoid traveling to the airport and to avoid airport gates at this time unless you receive individual instructions from a U.S. government representative to do so," the U.S. Embassy in Afghanistan said in an alert.
Pentagon officials in Washington declined to elaborate on the potential threats.
They also said that the airport was secure, if Americans can reach it.
"I did not say you should come. What I said was, our military forces at the gate have the ability to continue to process those that come to the gate," Army Major Gen. Hank Taylor told reporters on Saturday morning.
The alert, Pentagon spokesman John Kirby added, was a "prudent notification" aimed at making sure Americans in Afghanistan "have the best information they need to make the best decision moving forward."- READ MORE