Two Largest Railroad Unions Split Over Labor Deal As Christmas Strike Looms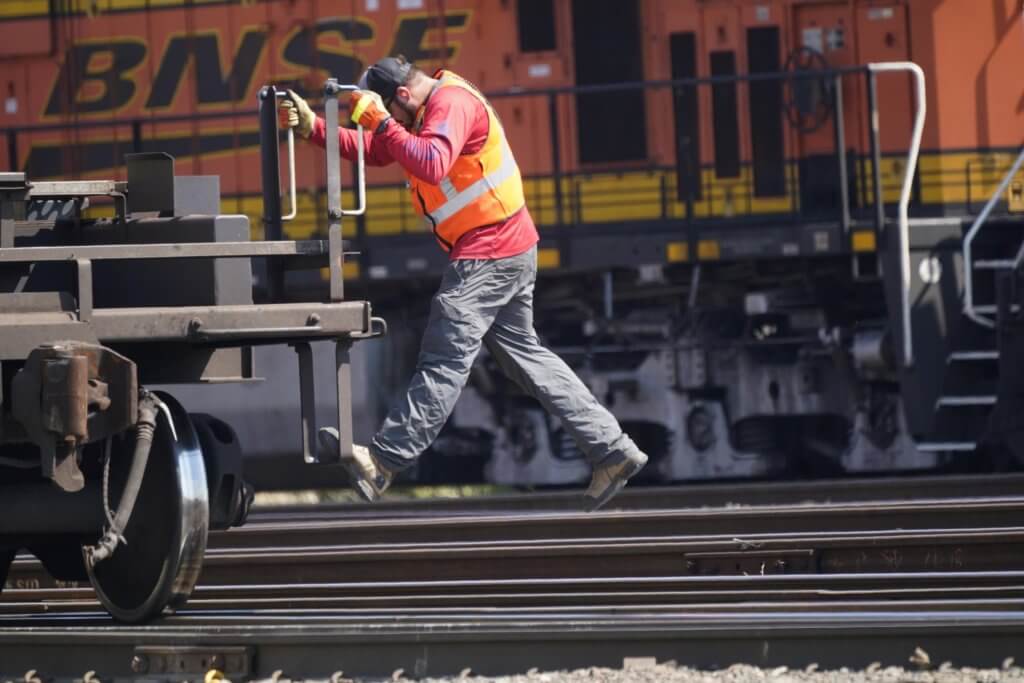 The votes appear to be in for the two largest railroad unions. WSJ reported Brotherhood of Locomotive Engineers and Trainmen (BLET) said 54% of members who participated in the vote would accept the five-year labor deal. However, the International Association of Sheet Metal, Air, Rail, and Transportation Workers (SMART-TD) rejected ratifying the labor agreement.
BLET and SMART-TD represent 62,000 engineers and conductors, or about half of all unionized rail workers. SMART-TD said it would head back to the negotiating table with the railroads for a revised deal with a Dec. 8 deadline. If no agreement is struck by the deadline, strikes could begin as soon as Dec. 9.
"SMART-TD members with their votes have spoken, it's now back to the bargaining table.

"This can all be settled through negotiations and without a strike," said SMART-TD President Jeremy Ferguson.
SMART-TD said 50.87% of members voted against the labor contract.
Peter Kennedy, director of strategic coordination research at BMWED, told Axios that he's surprised about the no vote:
"This is the best pay package I've seen in my career. 

"If employees are willing to vote that down because of the lack of paid sick time, that tells you something."
"Our expectation is that no matter what happens, Congress is still going to need to step in," Scott Jensen, director of issue communications at the American Chemistry Council, told Axios.- READ MORE