(FREE) PAINE IN THE MORNING: What you need to know this Tuesday – November 22, 2022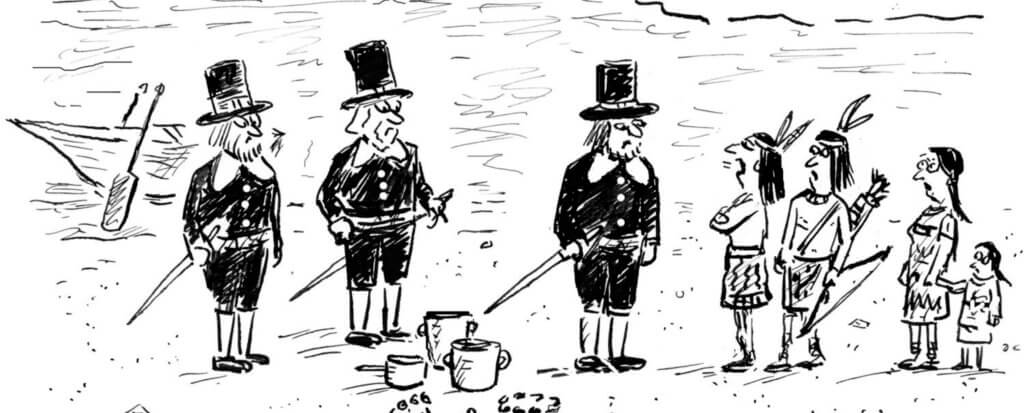 Here's what you need to know today, Tuesday – November 22, 2022.
There is also a full, ad-free video podcast of this broadcast available to Paine.TV members HERE.
Learn more about joining our community HERE.
---
Federal Trade Report: Globalization Cripples American Towns as Free Trade Moves Jobs Overseas, Crushes Wages – Globalization of the United States economy has had a crippling impact on American towns as free trade makes it easier for companies to move production and jobs overseas, a report from the U.S. International Trade Commission details.
The report, which assembled union representatives, economists, and others to discuss the impact of decades-long U.S. free trade policy, was requested by U.S. Trade Representative Katherine Tai and conducted in March and April of this year. – READ MORE
---
Two Largest Railroad Unions Split Over Labor Deal As Christmas Strike Looms –The votes appear to be in for the two largest railroad unions. WSJ reported Brotherhood of Locomotive Engineers and Trainmen (BLET) said 54% of members who participated in the vote would accept the five-year labor deal. However, the International Association of Sheet Metal, Air, Rail, and Transportation Workers (SMART-TD) rejected ratifying the labor agreement.
BLET and SMART-TD represent 62,000 engineers and conductors, or about half of all unionized rail workers. SMART-TD said it would head back to the negotiating table with the railroads for a revised deal with a Dec. 8 deadline. If no agreement is struck by the deadline, strikes could begin as soon as Dec. 9. – READ MORE
---
25% of Americans Face Risk of Winter Power Blackouts or Energy Emergency –"Large swaths of North America may face blackouts and other energy emergencies during bouts of extreme cold this winter," according to regulators, Bloomberg News reports – READ MORE
---
G20 Pushes Vaccine Passports For All Future International Travel – The G20 has issued a formal decree promoting vaccine passports as preparation for any future pandemic response in its final communique. Indonesian Health Minister Budi Gunadi Sadikin, speaking on the matter on behalf of the G20 host country, had earlier in the summit called for a "digital health certificate" using WHO standards.
Sadikin advocated for that he dubbed a "digital health certificate" which shows whether a person has been "vaccinated or tested properly" so that only then "you can move around". Watch his comments during a G20 Bali panel discussion earlier in the week… – READ MORE
---
Biden signs declaration to 'build on the success' of vax passports – President Joe Biden agreed to "build on the success" of global vaccine passports in a joint communique signed by Group of 20 leaders in Bali, Indonesia, on Wednesday
Biden met with world leaders at a global summit from Nov. 15 to Nov. 16 to propose high-level policy solutions for economic problems facing countries around the world, including climate change and the prospect of recurring global pandemics. The forum culminated in the G20 Bali Leader's Declaration that supported international vaccine technology sharing and the institution of "trusted global digital health networks" in an effort to improve future pandemic responses. – READ MORE
---
Lawsuit Claims Massachusetts Installed COVID-19 'Spyware' On 1 Million Devices – The Massachusetts Department of Public Health (DPH) is facing a class action lawsuit for allegedly working with Google to install "spyware" onto the Android devices of a million state residents without their knowledge during the COVID-19 pandemic.
Plaintiffs Robert Wright and Johnny Kula were among 1 million Massachusetts residents who had the state's "COVID Exposure Settings: US-MA" app auto-installed without their consent, according to the New Civil Liberties Alliance (NCLA), the nonpartisan civil rights group that filed the lawsuit (pdf) on Tuesday. – READ MORE
---
Canadian Bank Launches Credit Card Linked To Carbon Emissions – A bank in Canada has become the first in the country to launch a credit card that tracks a customer's carbon emissions, amid concerns that such a scheme could one day be used to restrict purchases.
In an effort by the credit union to display its commitment to 'climate action', Vancity will offer a credit card that links purchases to carbon emissions, allowing customers to compare their monthly carbon footprint to the national average. – READ MORE
---
Judge Makes Huge Ruling in Epstein Litigation and Hands Anonymous 'John Does' Worst News of the Case – Names of some individuals connected to either Jeffrey Epstein or Ghislaine Maxwell will be released after a judge on Friday ruled that eight people named "John Doe" in court documents should be identified.
There is one exception. An individual called "John Doe 183″ in court documents will remain anonymous for now, Judge Loretta A. Preska ruled, according to Insider. – READ MORE
---
The Pentagon Has No Idea How Much Military Equipment It Actually Left Behind In Afghanistan – It's been more than a year since the U.S. military's chaotic withdrawal from Kabul, and the Defense Department actually has no clear idea how much U.S.-funded military equipment fell into the Taliban's hands in Afghanistan, according to a new report from a top government watchdog.
While a previous Pentagon inspector general report in August estimated that roughly $7.12 billion in U.S.-funded military equipment was still in the inventory of the Afghan National Defense and Security Forces (ANDSF) when the central government in Kabul collapsed, a new assessment from the Special Inspector General for Afghanistan Reconstruction (SIGAR) revealed last week that the Pentagon "has struggled for years with accurately accounting for the equipment it provided to the ANDSF." – READ MORE
---
See the Surveillance State at Work in Your Own Community – In the race among U.S. law enforcement agencies to be the snoopiest, most intrusive, and greatest threat to privacy, it's really hard to score the players. To a great extent, that's because the eavesdroppers and keyhole-peepers are more enthusiastic about monitoring us than they are about letting us know that they're watching. Fortunately, the Electronic Frontier Foundation (EFF) is there to keep an eye on things and to let us know who is the nosiest of them all.
"This week, EFF's Atlas of Surveillance project hit a bittersweet milestone," EFF's Dave Maass, director of investigations, noted Nov. 17. "The Atlas of Surveillance has now hit 10,000 data points. It contains at least partial data on approximately 5,500 law enforcement agencies in all 50 states, as well as most territories and districts." – READ MORE
---
Area 51 website owner who says armed feds raided his homes speaks out: 'It could be your door next' – The owner of a prominent Area 51 website is speaking out after he says federal government agents raided his homes at gunpoint and broke down the doors while investigating a crime he still does not know the details of.
"I discussed the case with an attorney specialized in Federal cases," Joerg Arnu, proprietor of the website Area-51 themed website Dreamland Resort.com, said in a statement to Fox News Digital on Saturday. "What I learned is truly incredible and in my opinion a much bigger story than the raid of my homes. What was done to me and my girlfriend, two unarmed, innocent, cooperating senior citizens, is apparently totally within the law. Truly incredible!" – READ MORE