The OSHA Mandate May Be Stalled, But Other Mandates Are About To Suffocate Economic Activity All Over America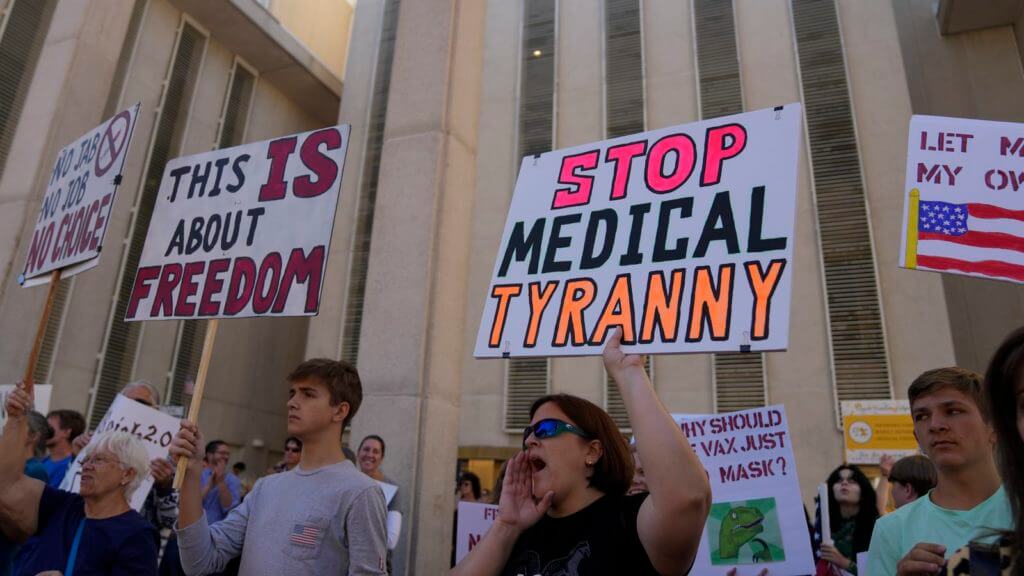 You can thank Joe Biden for the madness that is about to unfold.
As I discussed yesterday, the OSHA mandate that would cover more than 80 million American workers has been officially put on hold, but Biden's other mandates are still in effect.  So that means that vast numbers of patriotic young Americans are about to be kicked out of the military.  We better hope that Russia and China don't decide to suddenly make some big moves after our military is ruthlessly gutted.  Countless numbers of federal employees are about to be forced out of their jobs as well, and that includes airport security screeners.  If you plan on traveling by air during Thanksgiving week, you could potentially be facing some enormous delays…
As many as 40% of U.S. airport security screeners haven't been vaccinated for COVID-19 as an immunization deadline for federal employees and the busy holiday travel season converge.

Many Transportation Security Administration workers are resisting the requirement as the Nov. 22 deadline approaches, said Hydrick Thomas, president of the American Federation of Government Employees' division representing front-line airport security officers.
Who was the genius that decided that the deadline should be right before the busiest travel days of the entire year?
Someone should definitely be fired over that one.
Biden's mandate for healthcare workers is also still in effect, and the CDC is telling us that approximately one-third of all healthcare workers in our hospitals are currently unvaccinated…
Nearly one third of healthcare workers in U.S. hospitals are still not vaccinated against Covid-19, according to research from the Centers for Disease Control and Prevention (CDC), as tensions escalate over a looming—and contested—nationwide mandate that officials worry will leave the sector with a shortage of critical workers.
So what are we going to do when a third of all of our hospital workers are suddenly terminated right in the middle of a pandemic? – READ MORE