Report: NBA Raises Ticket Prices as Attendance Plummets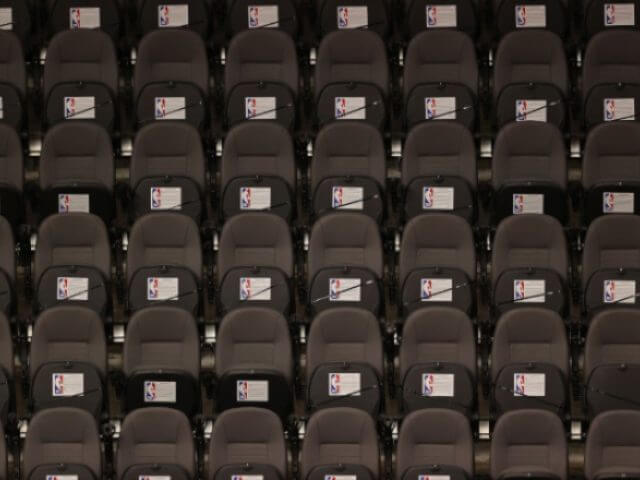 NBA owners have resorted to hiking ticket prices during one of the worst inflation crises in U.S. history to make up for dismal attendance numbers, according to a report.
The league is reporting that the average "gate" earnings per team have risen 10.2 percent this season over the pre-pandemic season of 2018-19. Though, that profit isn't because fans are flocking to arenas. Instead, it is because the league has hiked ticket prices by double the rate of inflation, the New York Post reported.
Ticket prices have been inflated 18.6 percent this season, the paper adds. But there are fewer fans than ever in the seats.
"However, the number of paid fans at arenas plummeted 7.1% to 13,603 per game, the exclusive data also shows," the Post reports. "The Post calculated average ticket prices by dividing gate receipts by paid attendance."- READ MORE