Report: Congress Preparing $50 Billion Lame-Duck Ukraine Aid Bill as Mitch McConnell Promises 'Greater' Assistance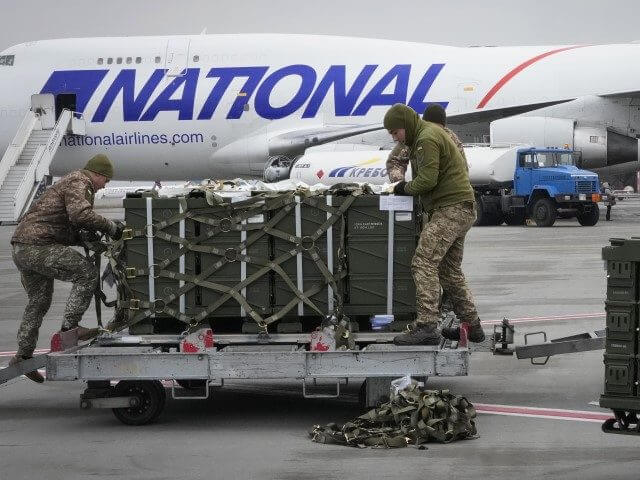 As Congress approaches a lame-duck session, the legislative body is pursuing a roughly $50 billion Ukraine aid package, according to an NBC News report.
An NBC News report noted that lawmakers are considering a $50 billion aid package as House Republican Leader Kevin McCarthy has said that House Republicans are not going to "write a blank check" to Ukraine.
Congress has so far appropriated $65 billion in military and economic aid to Ukraine since the conflict between Russia and the embattled nation began. Congress as recently as September allocated $12 billion in aid to Ukraine in a stop-gap spending bill to continue funding the government through December.
One Republican senator said that proposal would ensure that "[Ukraine] can get through the year."
The senator added, "It'll make the $12 billion look like pocket change."– READ MORE