(FREE) PAINE IN THE MORNING: What you need to know this Monday – October 24, 2022
Here's what you need to know today, Monday – October 24, 2022.
There is also a full, ad-free video podcast of this broadcast available to Paine.TV members HERE.
Learn more about joining our community HERE.
---
Rising Fuel Prices Spark Mass Protests In More Than 90 Countries –  A global rise in the price of fuel has caused thousands of protests in 92 countries so far this year.
Data collected from around the world by the Armed Conflict Location and Event Data Project found a substantial increase in the number of street protests against rising fuel costs on all inhabited continents. Notably, a third of the 92 countries with protests this year had none recorded in 2021: Spain, for example, an upper-income nation in Europe, went from zero such demonstrations last year to 335 in the month of March alone. More than 100,000 citizens took to the streets in France over the weekend, with the largest protests occurring in Paris. – READ MORE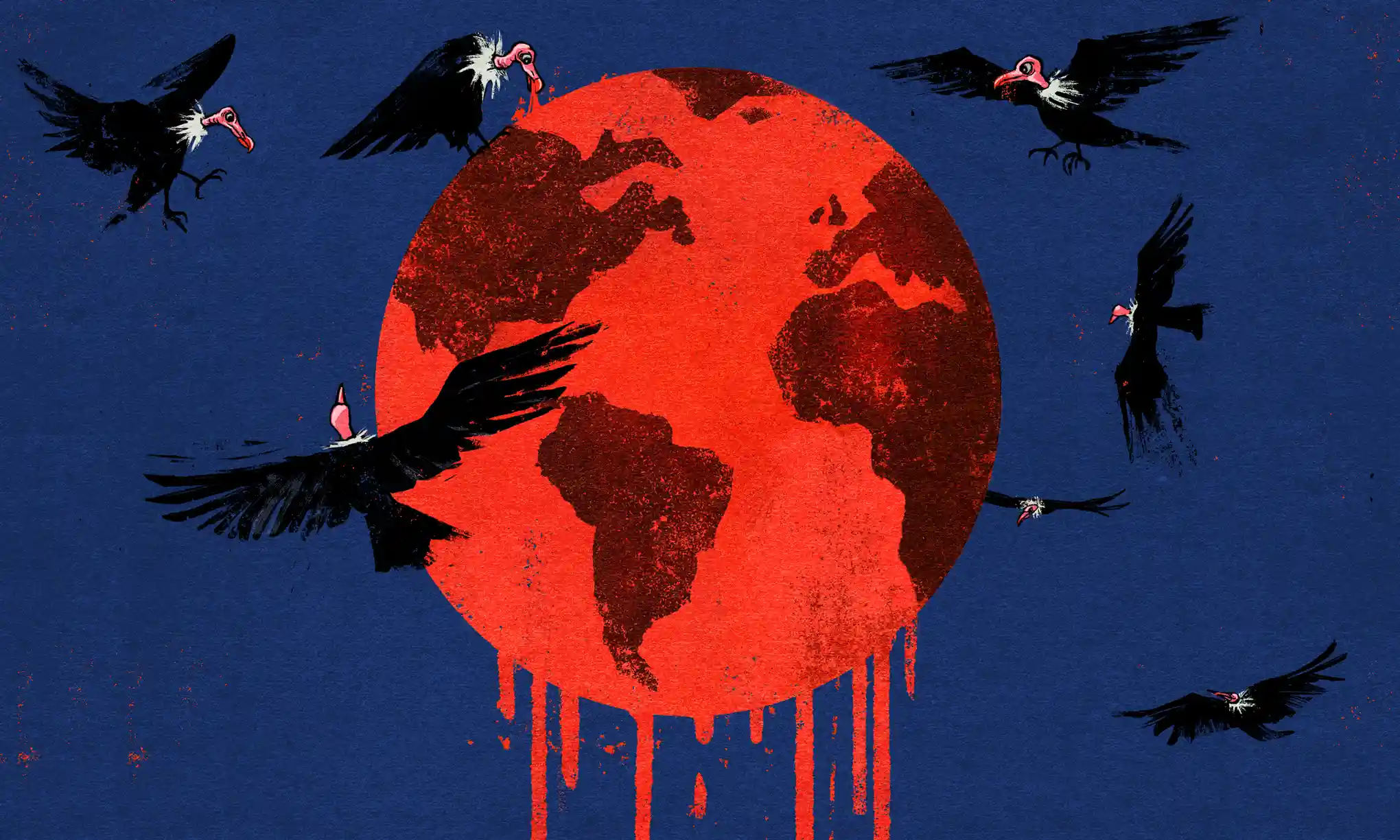 ---
Biden's Diesel Fuel Supply Crisis Could Soon Cripple America in Ways Never Before Seen – Oil prices and President Joe Biden's continued draining of the Strategic Petroleum Reserve (SPR) have dominated the headlines over the past few weeks, but analysts say a more impactful and serious crisis on the energy front looms: a diesel fuel shortage.
Diesel doesn't get as much of the limelight as oil and gas, but it should because diesel fuel is the industrial lifeblood of the United States, and the price of diesel alone probably has a more significant impact on inflation and the prices you're paying at the grocery store over any other factor. Without ample amounts of diesel, semi-trucks don't move, farms are shut down, and critical manufacturing sectors are crippled. – READ MORE
---
BBC Preparing Secret Scripts for Winter Blackout Emergency Radio Broadcasts: Report – Britain's national broadcaster has reportedly been crafting secret scripts to be read out to the public in the event that the energy crisis results in blackouts during the winter months.
The BBC, which as a publicly-funded broadcaster has a role in disseminating messages to the populace during times of national crisis, has allegedly already begun preparing emergency broadcasts in order to reassure the people of Britain if the feared prospect of winter blackouts become a reality and cause disruptions in banking systems, internet access, mobile phone networks, and traffic lights. – READ MORE
---
Major UK Supermarket Chain Planning To Sell Bugs As Food To Help Poor People Through Winter – A major supermarket chain in the UK is finalising plans to stock insects on its shelves and market them as a cheap food source for people struggling to afford to feed their families amid soaring inflation and the cost of living crisis.
The Daily Mail reports that Aldi is considering stocking 'edible' bugs and providing recipe kits for parents to prepare worms and crickets for their hungry children. – READ MORE
---
Report: Congress Preparing $50 Billion Lame-Duck Ukraine Aid Bill as Mitch McConnell Promises 'Greater' Assistance – As Congress approaches a lame-duck session, the legislative body is pursuing a roughly $50 billion Ukraine aid package, according to an NBC News report.
An NBC News report noted that lawmakers are considering a $50 billion aid package as House Republican Leader Kevin McCarthy has said that House Republicans are not going to "write a blank check" to Ukraine. – READ MORE
---
GOP Governors Promise Not To Mandate COVID-19 Vaccine For Children – Following the CDC's Advisory Committee on Immunization Practices voting 15-0 to add Covid-19 shots to the children's recommended vaccine schedule, Republican governors have vowed not to institute mandates in their states.
The Covid-19 vaccine has been placed as a recommendation from 6 months of age and older, as well as being approved for the federally funded Vaccine for Kids program, which provides vaccines to children at no or low cost to families. – READ MORE
---
Coast Guard accused of illegally using automated system to mass-deny 99% of religious waivers for vaccine mandate – On Tuesday, the House Oversight Committee Republicans alleged that the U.S. Coast Guard used an automated system to mass-deny nearly 99% of religious accommodation requests seeking COVID vaccine exemptions.
As of September, the Coast Guard had approved only 12 religious waivers but denied 1,231, reported Fox News Digital. – READ MORE
---
Colorado begins approval process to allow treated wastewater to go directly to taps –When Eric Seufert brewed a test batch of beer in 2017 with water from recycled sewage, he wasn't too concerned about the outcome. The engineering firm that approached him about the test explained the process, and together they sipped samples of recycled water. Seufert quickly understood it wasn't too different from how water is normally handled.
"Every stream and river in this country has someone putting in their wastewater after they've treated it," he said. – READ MORE
---
US Health Officials Dumped Stocks In Jan 2020 (Before Declaring COVID An Emergency) –In a shocking new report from the Wall Street Journal, leading health officials began offloading stocks at truly unprecedented rates in January 2020 – well before the COVID-19 emergency was declared – with officials at the US Department of Health and Human Services selling 60% more stocks in January 2020 than average over the previous 12 months.
One deputy to NIAID Director Anthony Fauci reported selling between $157,000 and $480,000 in stocks before the end of January. – READ MORE
---
Aussie Bank Begins Linking Customer Transactions To Carbon Footprint – In another foretaste of potential future 'carbon allowance' limits, a major bank in Australia has introduced a new feature that links purchases to a customer's carbon footprint and warns them when they are going over the average.
Australia's Commonwealth Bank (CBA) has partnered with Cogo, a "carbon management solutions" company, to launch the new feature, which is part of CBA's online banking platform. – READ MORE
---
Justin Trudeau Uses "Administrative Action" To Ban All Handgun Sales In Canada –Using mass shooting events in the US as an excuse, PM Justin Trudeau has been tinkering with the idea of banning or "freezing" firearms in Canada since this summer and now it appears that he is ready to take unilateral measures. Trudeau is placing a nationwide freeze on the sale, purchase and transfer of handguns, effective immediately and sidestepping legislators and political opponents in parliament.
The measure is considered an "administrative action," much like executive orders used by presidents in the US as a means to circumvent the constitution and checks and balances in government. Such direct restrictions are often subject to extensive legal obstacles and, at least in the US, can be ignored by states and the public at large (as we witnessed with the covod mandates over the past two years). – READ MORE
---
TikTok's Parent Company In China Planned To Use Platform To Track Locations Of Specific Americans: Report – TikTok's parent company in China reportedly planned to use the platform to track the location of specific American citizens.
The team that was going to track American citizens was ByteDance's Internal Audit and Risk Control department, according to a report in Forbes. The person who oversees that department is Beijing-based executive Song Ye, who reports to ByteDance co-founder and CEO Rubo Liang. – READ MORE
---